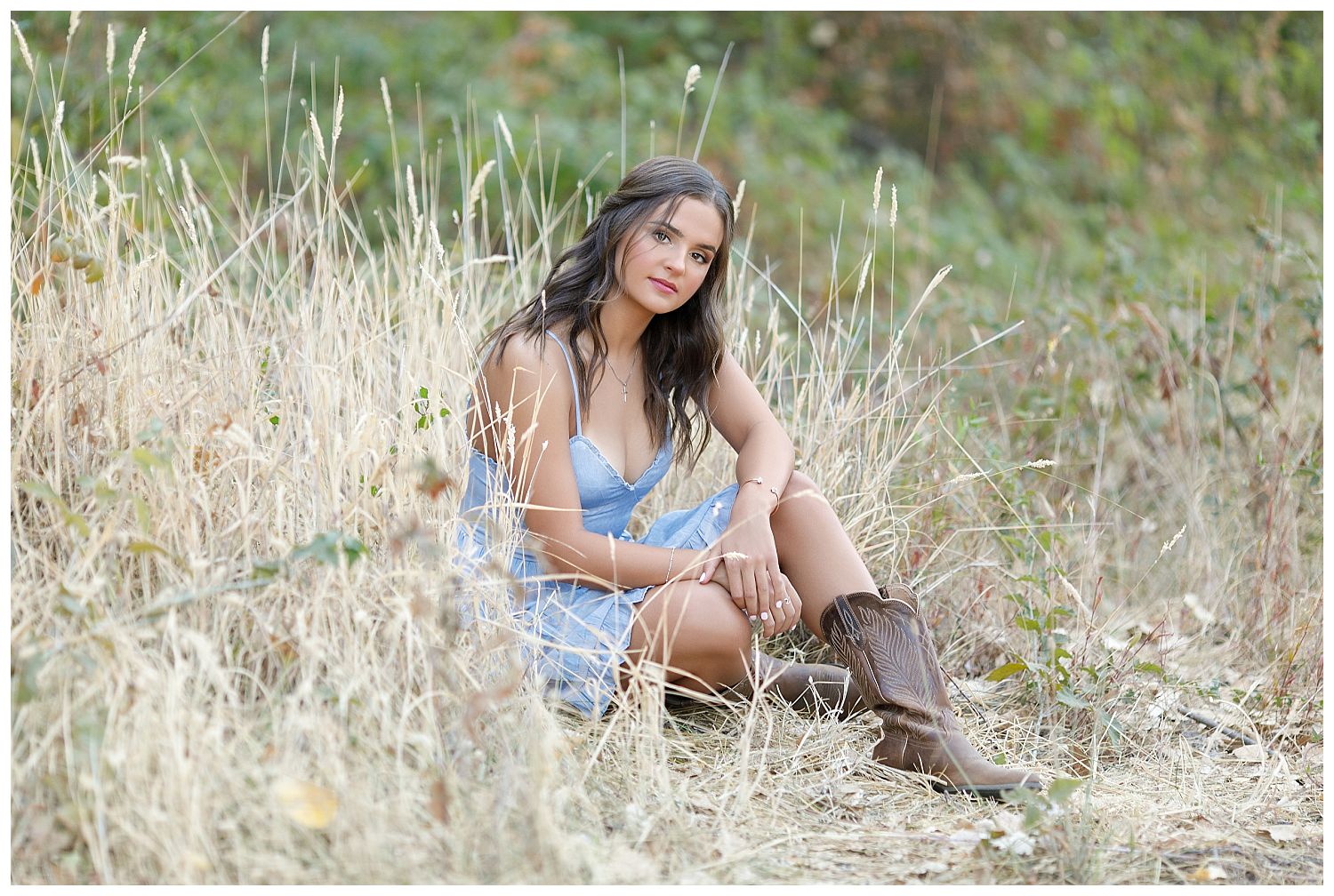 Natalie is a senior at Whitney High School in Roseville, and a competitive swimmer with plans to continue swimming in college.
Because she's in the pool so much, she rarely wears makeup so we made sure it looked soft and natural because anything more dramatic just wouldn't look like her. It's so important for makeup to enhance a person's features and the makeup artists I work with are experts at helping you achieve the perfect look for you – whether that's natural or glam, or anywhere in between! Natalie chose a Luxe session, which includes a makeup artist/hairstylist on location with us to change up your look, so we had fun with different hairstyles: curled, straight, half-up-half-down, top knot and even a hat to change up one look! It's a great way to add variety to your images so that each outfit looks unique.
One thing I've learned from photographing swimmers is that their tan lines are a badge of honor and! I always offer to retouch tan lines, but like other swimmers, Natalie wanted to keep hers in her pictures 🙂
We photographed this portrait session in Granite Bay and then headed to Folsom Lake to finish up by the water. It was a beautiful day and Natalie was such a natural that I could've sworn she models on the side! Here are a few of her favorites, which she chose for a gorgeous 10×10 heirloom album that I was a little sad to say goodbye to it because it was just so beautiful!