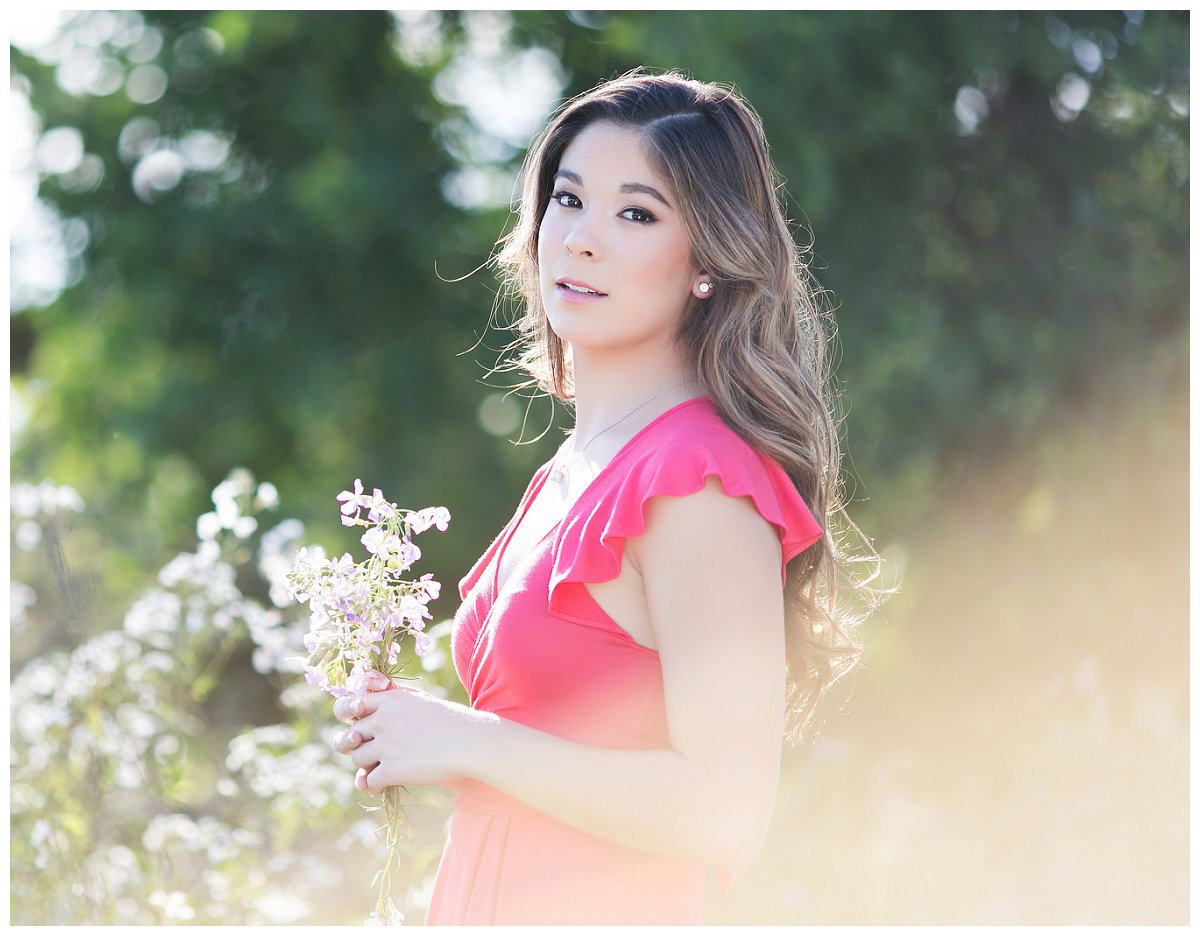 Kaitlyn and her parents planned her senior portrait session almost a year in advance, so needless to say, I was pretty excited when it finally came time to photograph her! It was important to her and her family to capture images of her that were true to who she was, and she did a great job choosing outfits that showcased her fun, sassy side as well as her Cougar pride since she's Washington State bound!
We had a lot of variety in shooting locations, which is always fun because we get to match each outfit to just the right background and setting. We started her session around my studio, then continued on to my favorite flower field in Newcastle, and then headed to photograph her in her cap and tassle at Placer High School. After that we drove to Lake of the Pines to finish up her session near the water. Kaitlyn and her family were getting ready to move from Lake of the Pines so it was extra special to them to have images of this location to always remember this chapter in their lives. I think that's always such an important consideration to take into account when planning locations for your senior portraits – always ask yourself if there are any special areas of town that really represent an important part of your life, and we'll find a way to capture them beautifully!
Kaitlyn chose these images for her custom heirloom album and mobile app, and they look absolutely beautiful in print!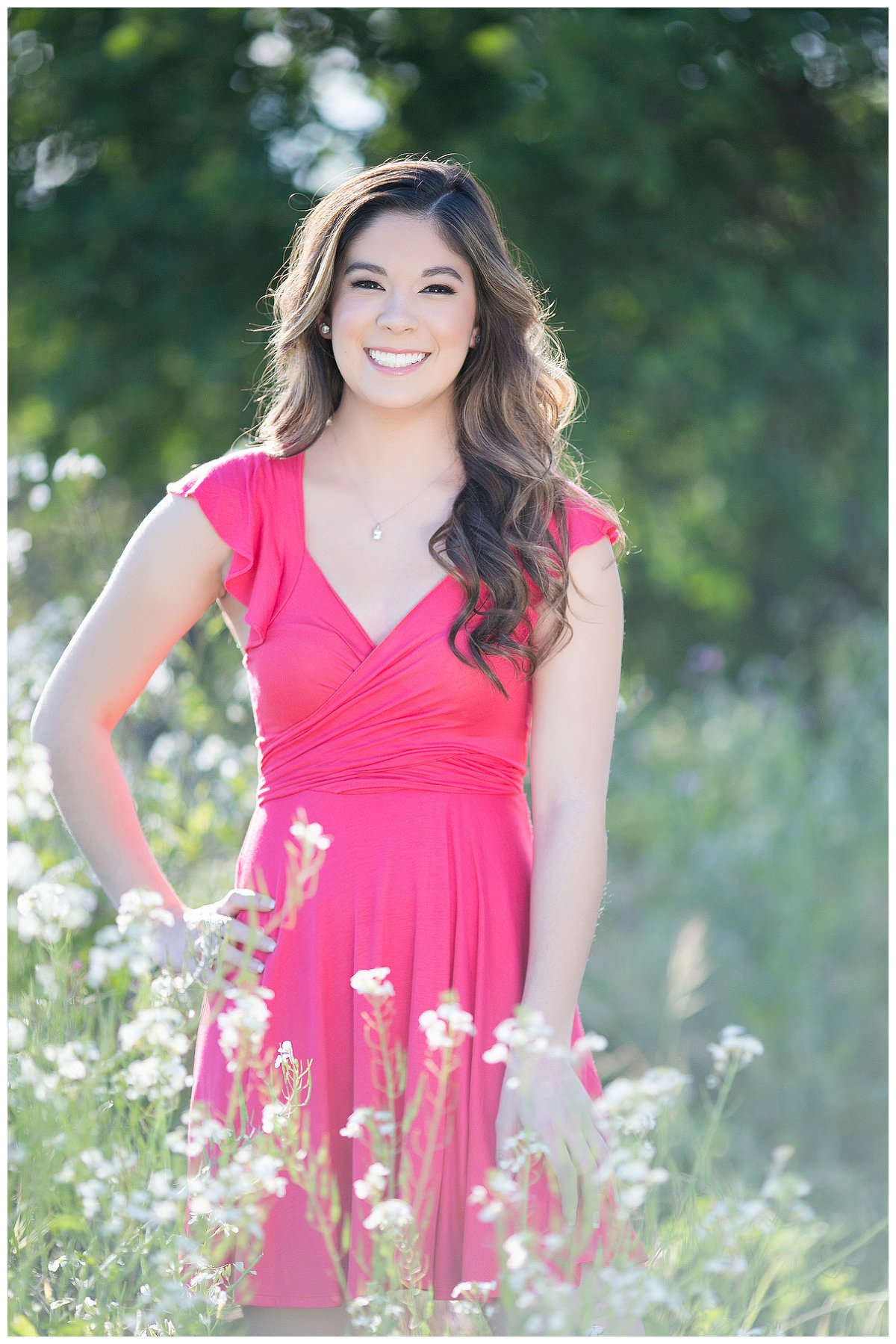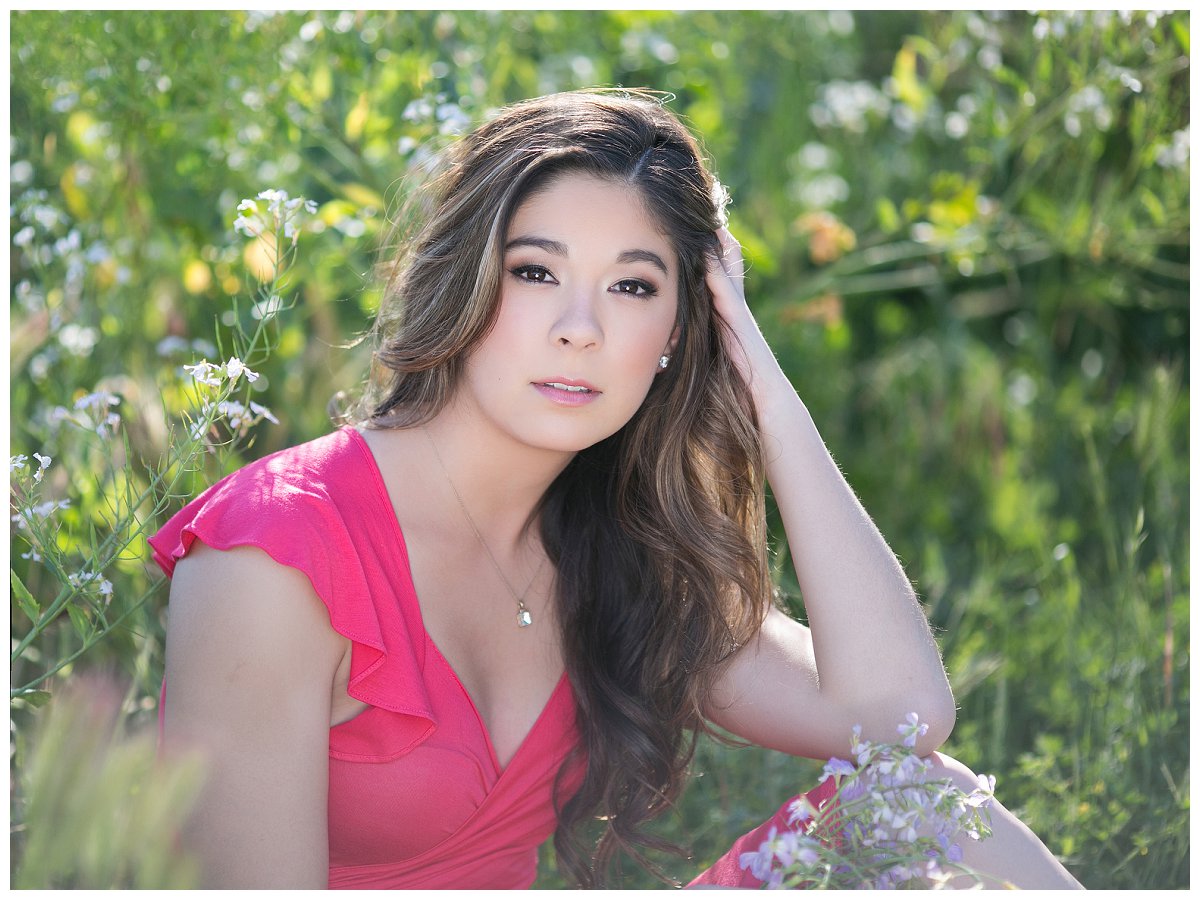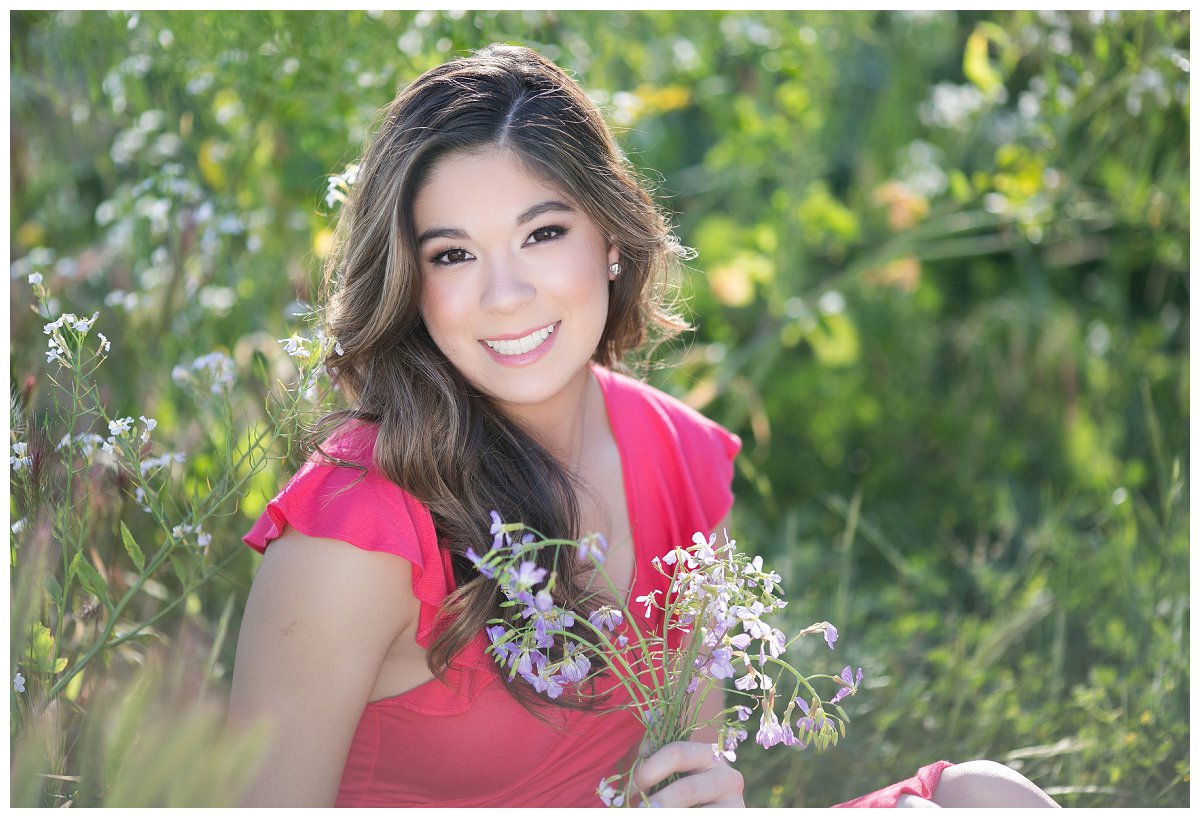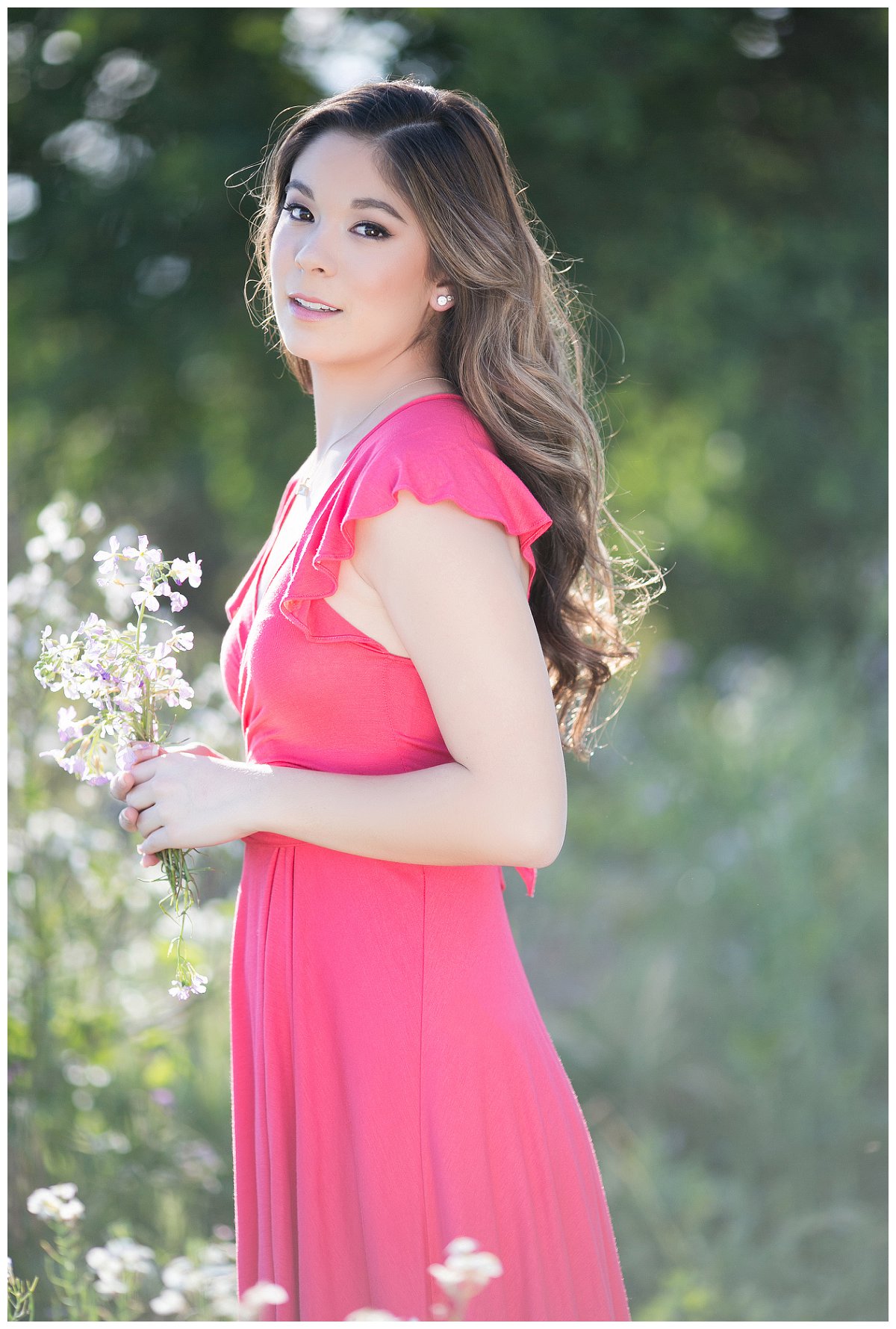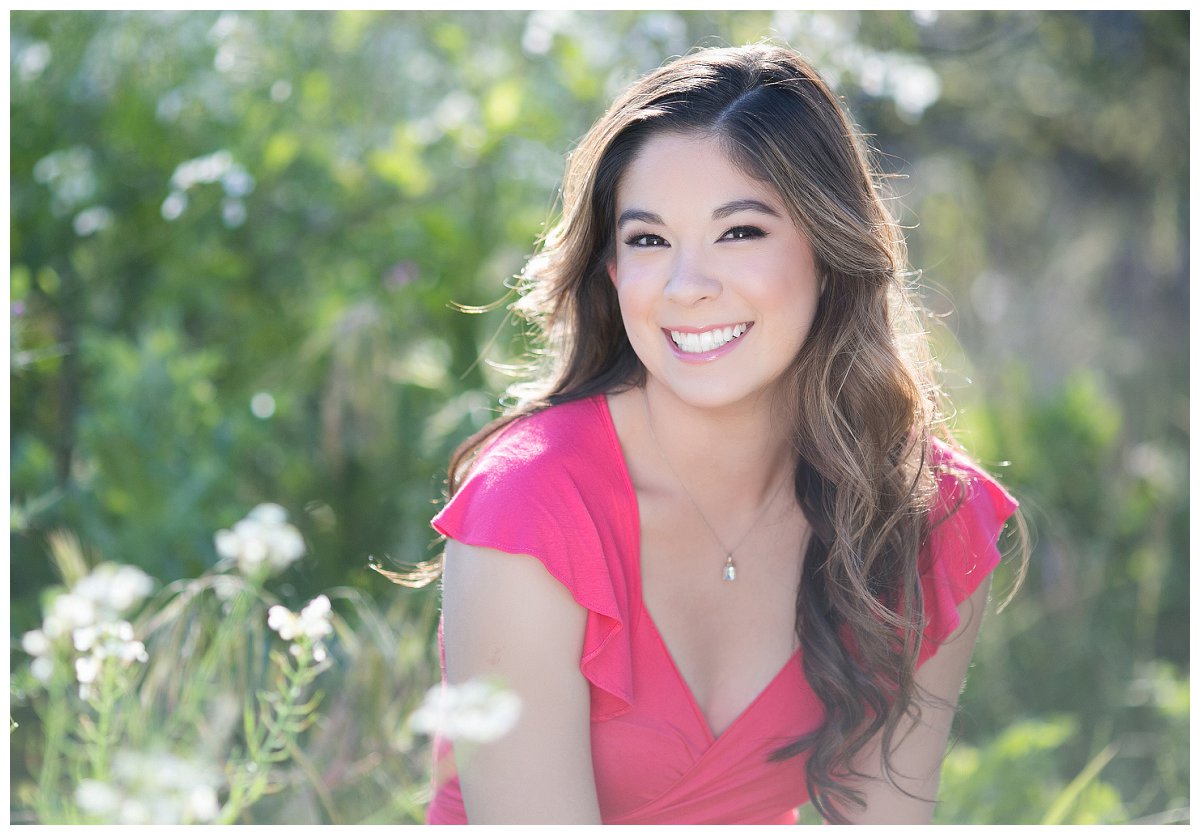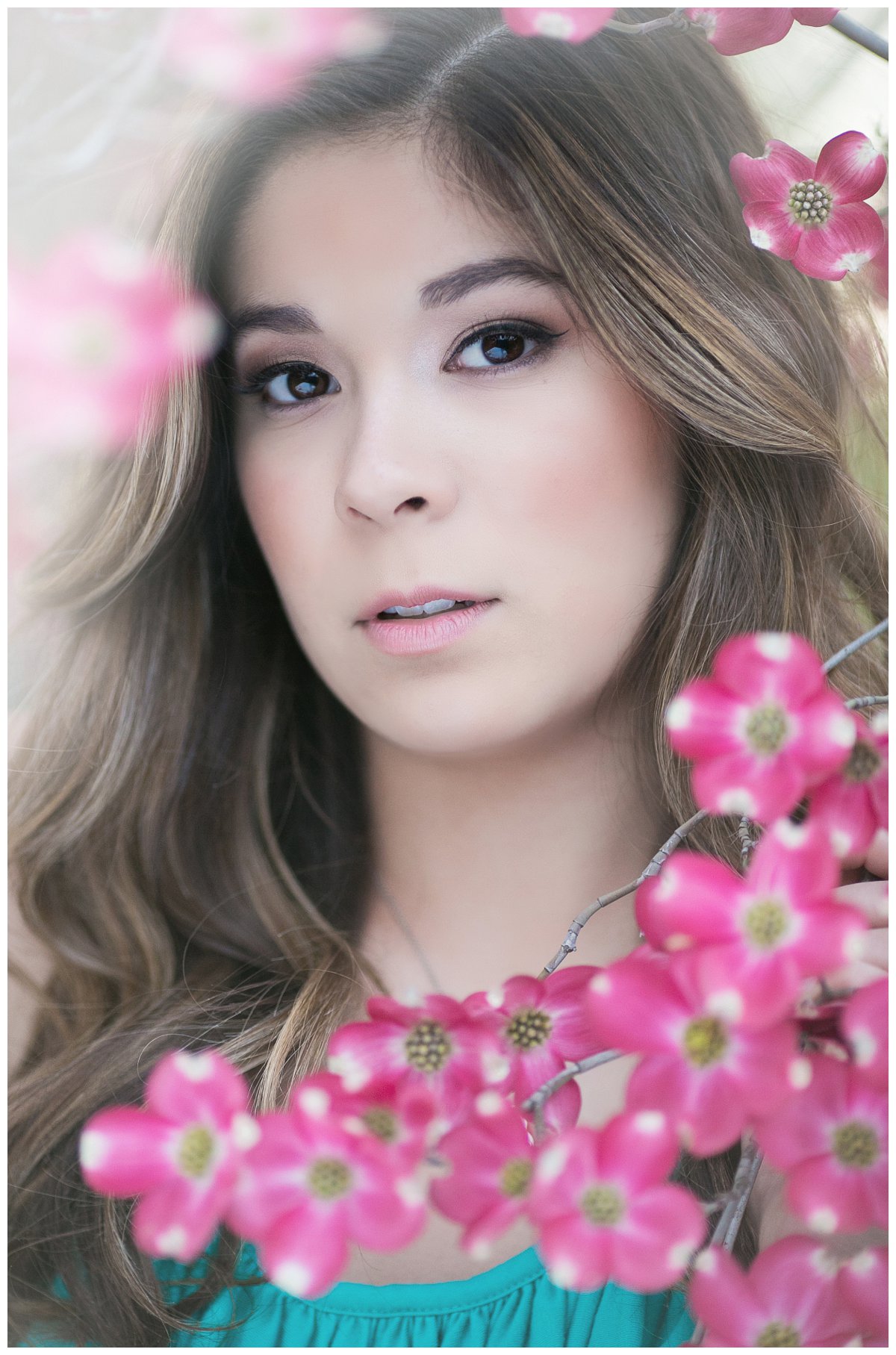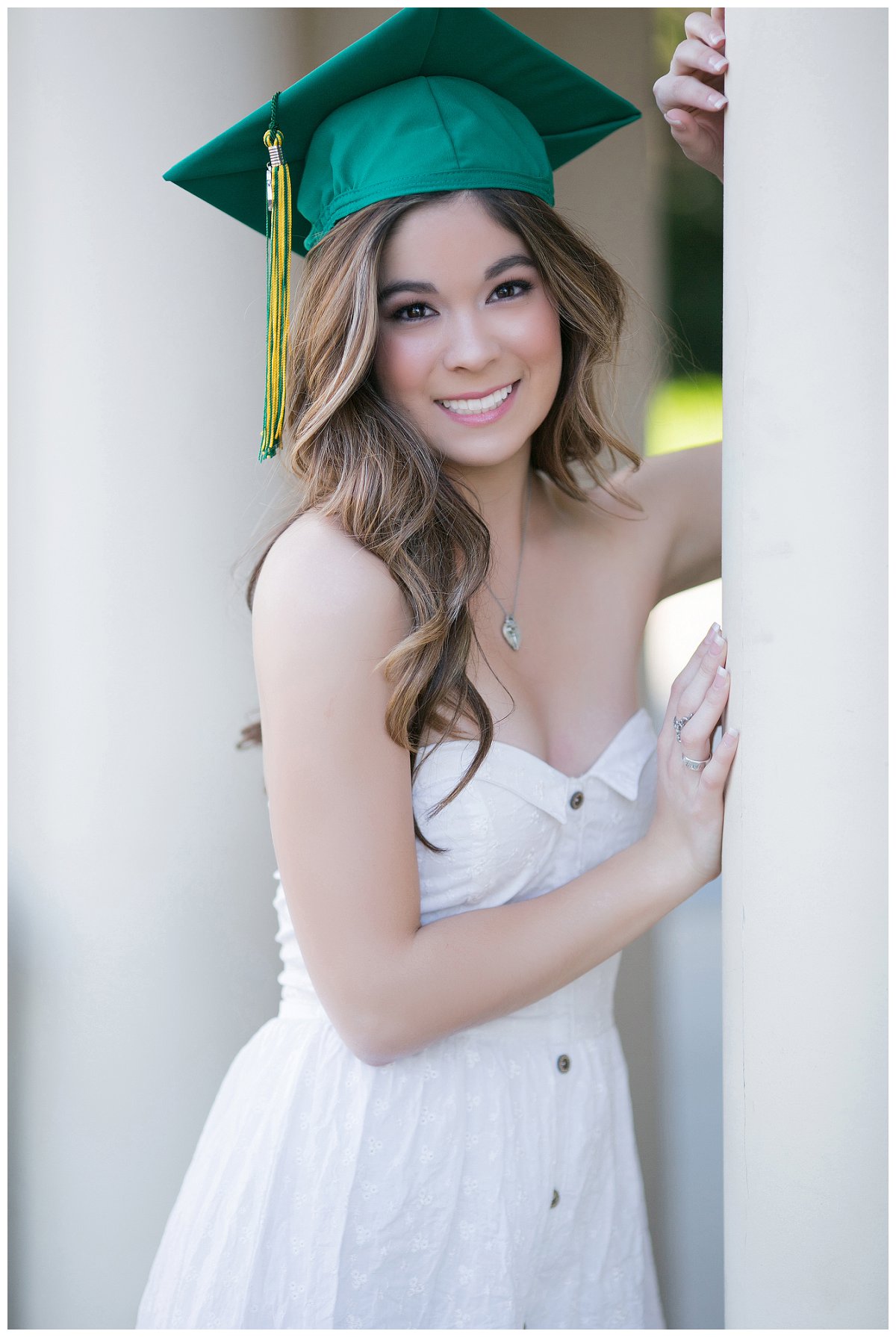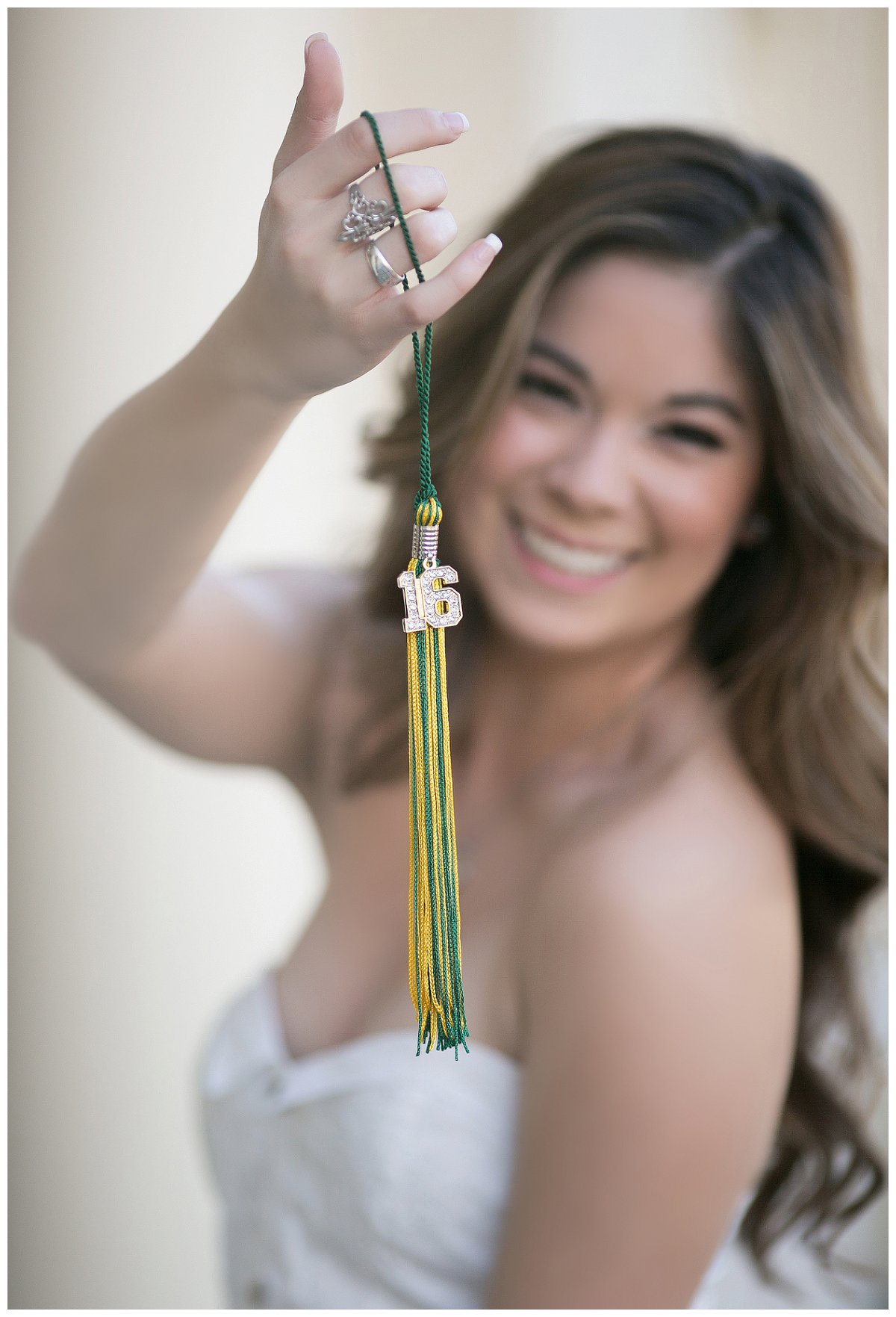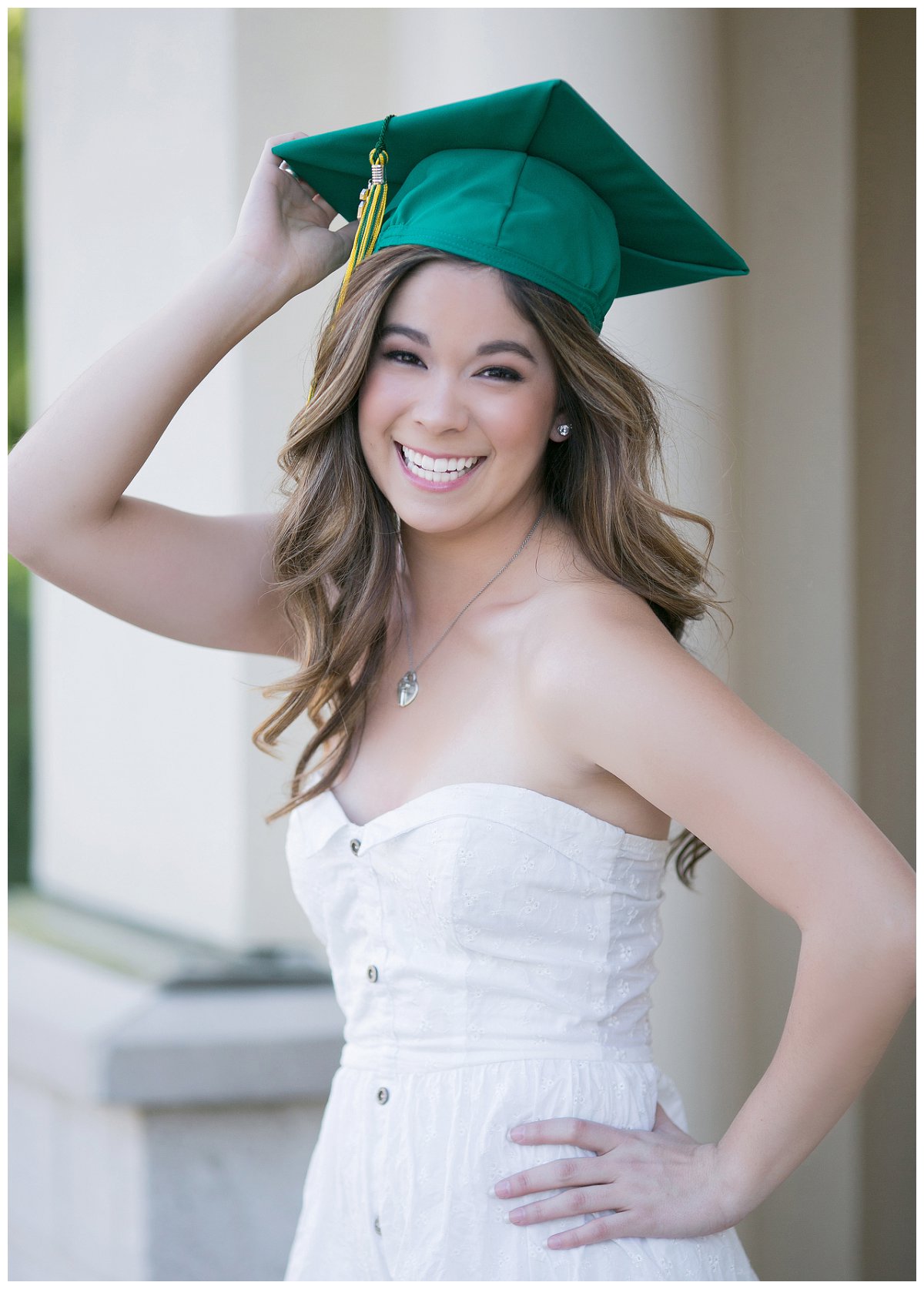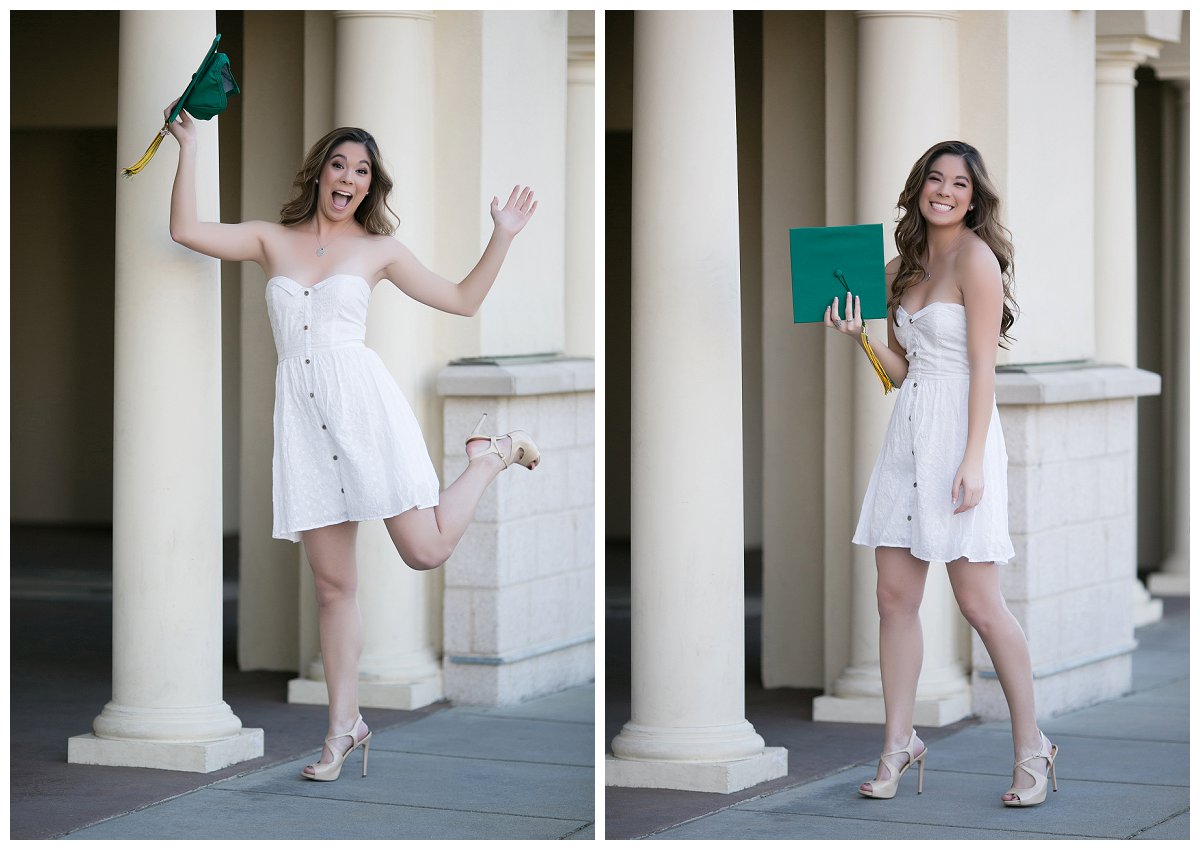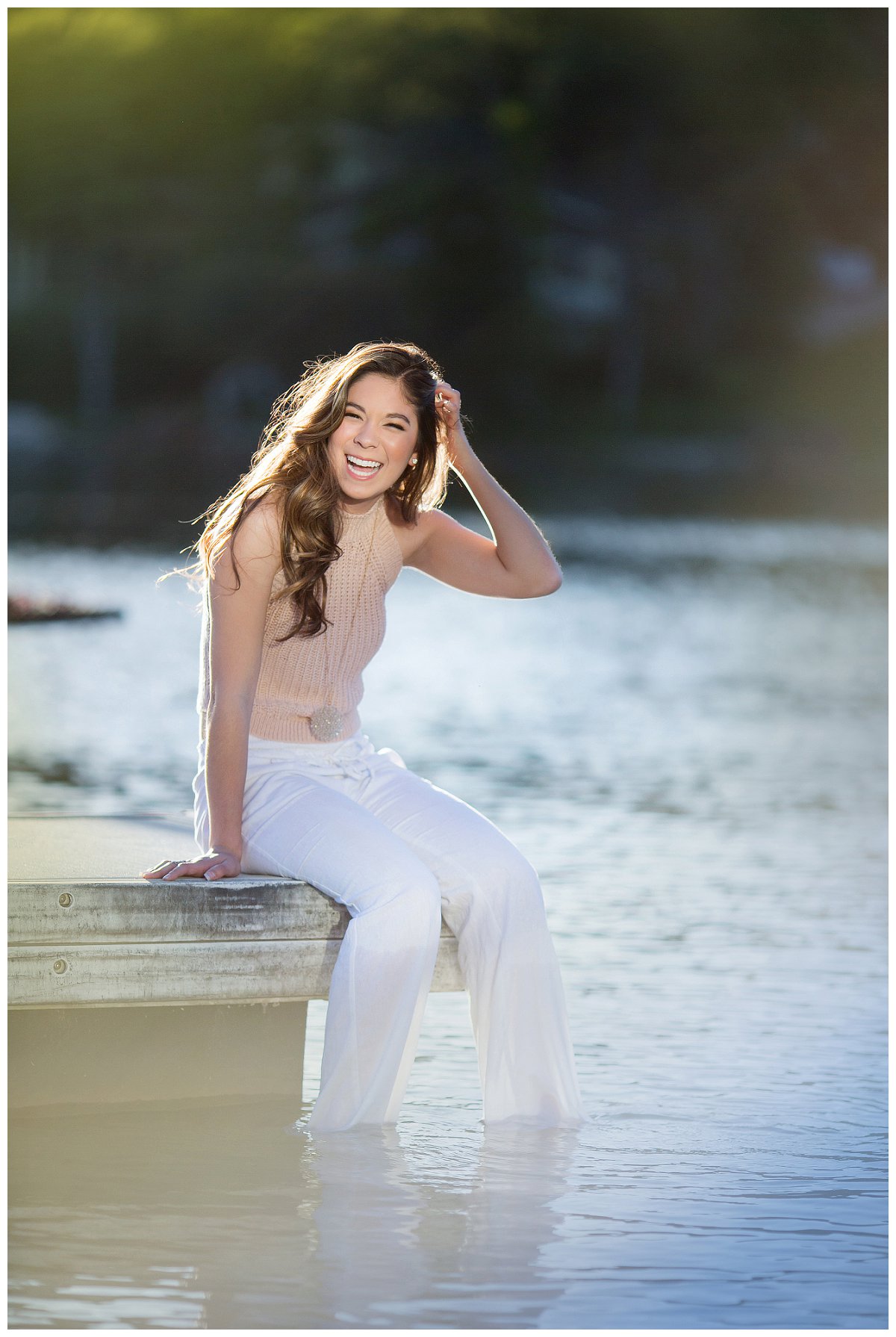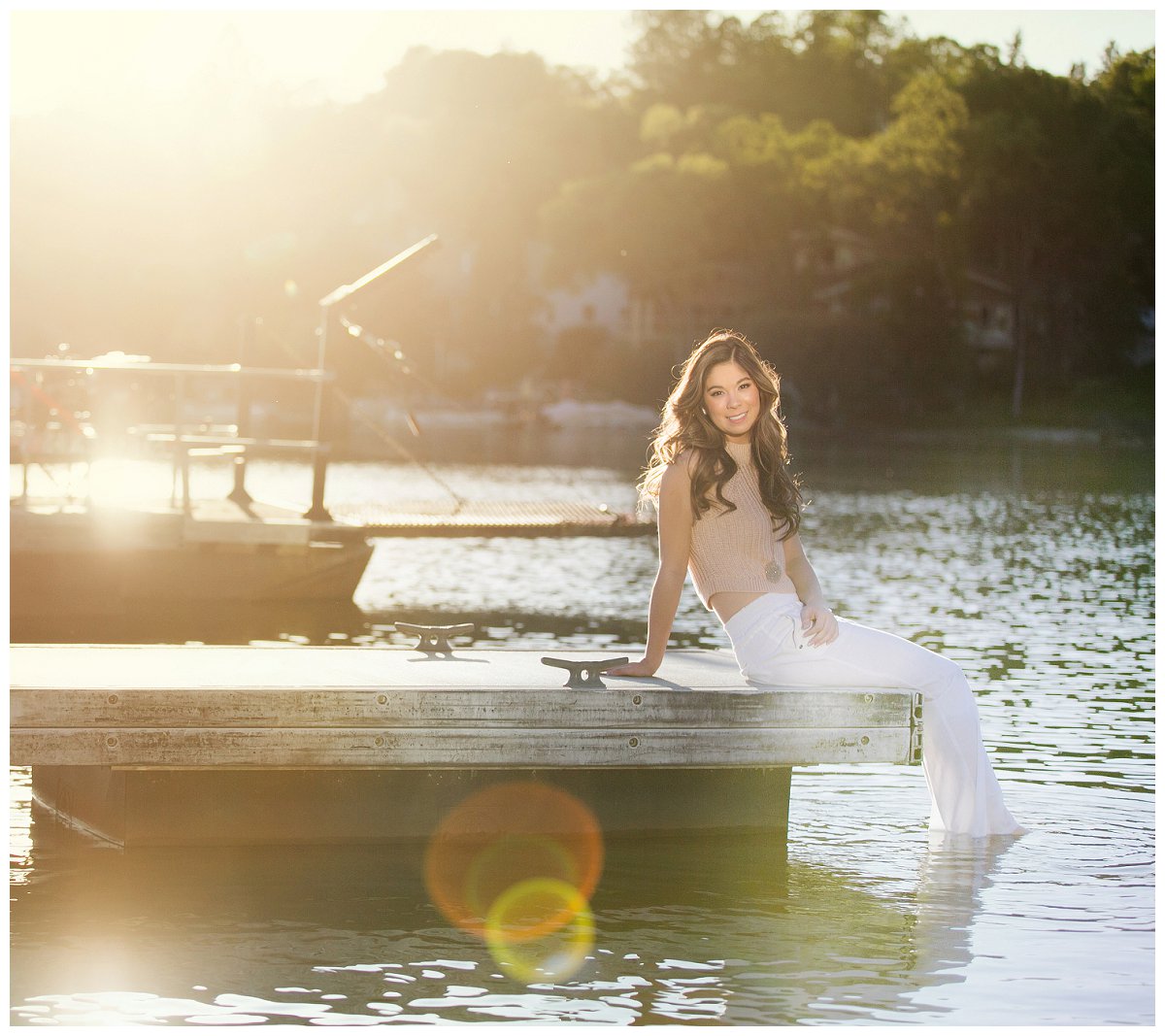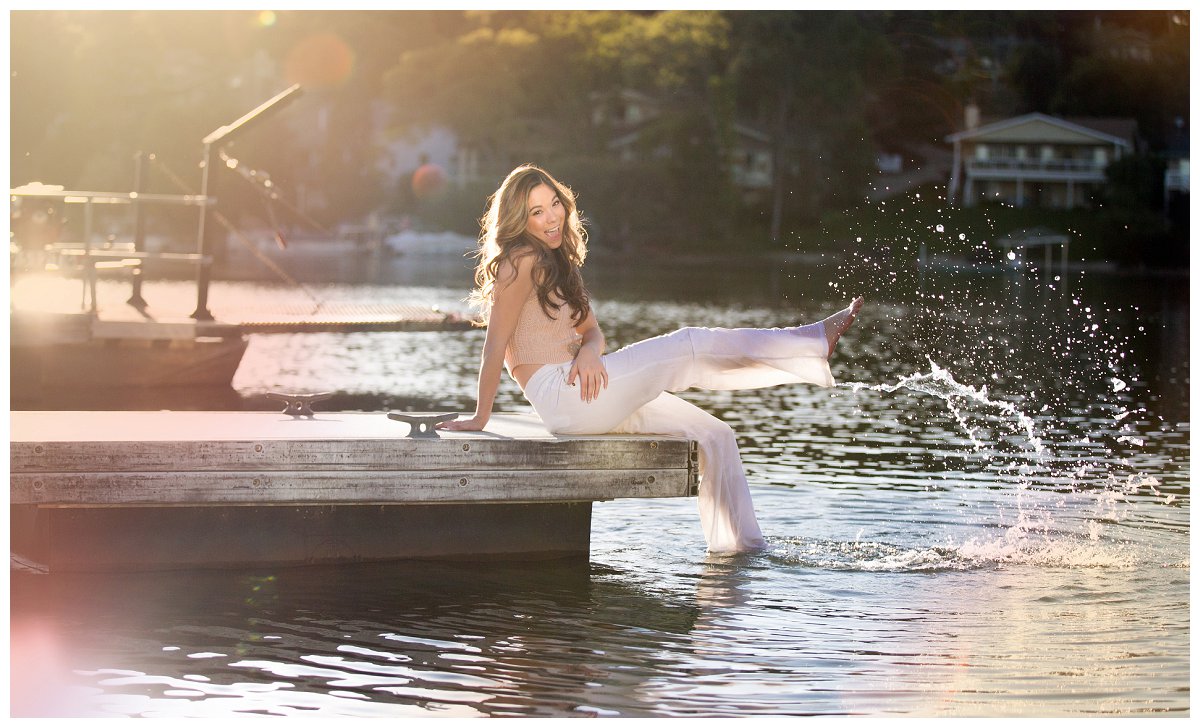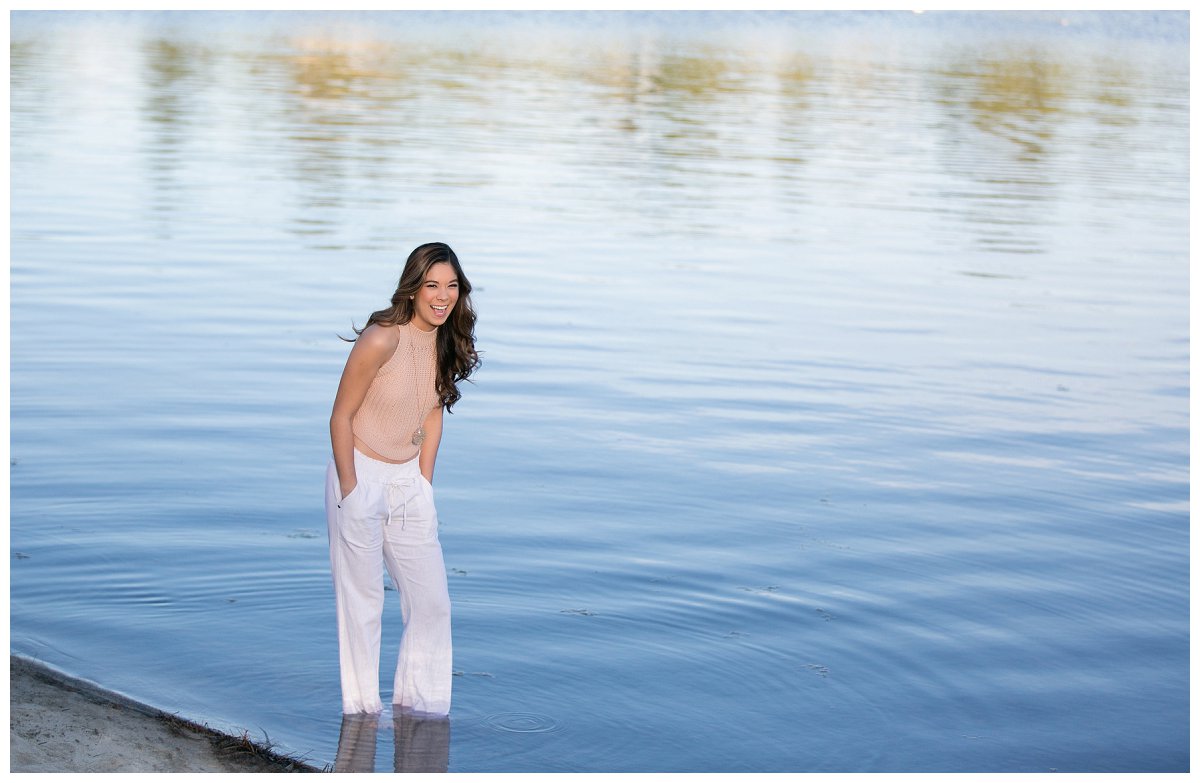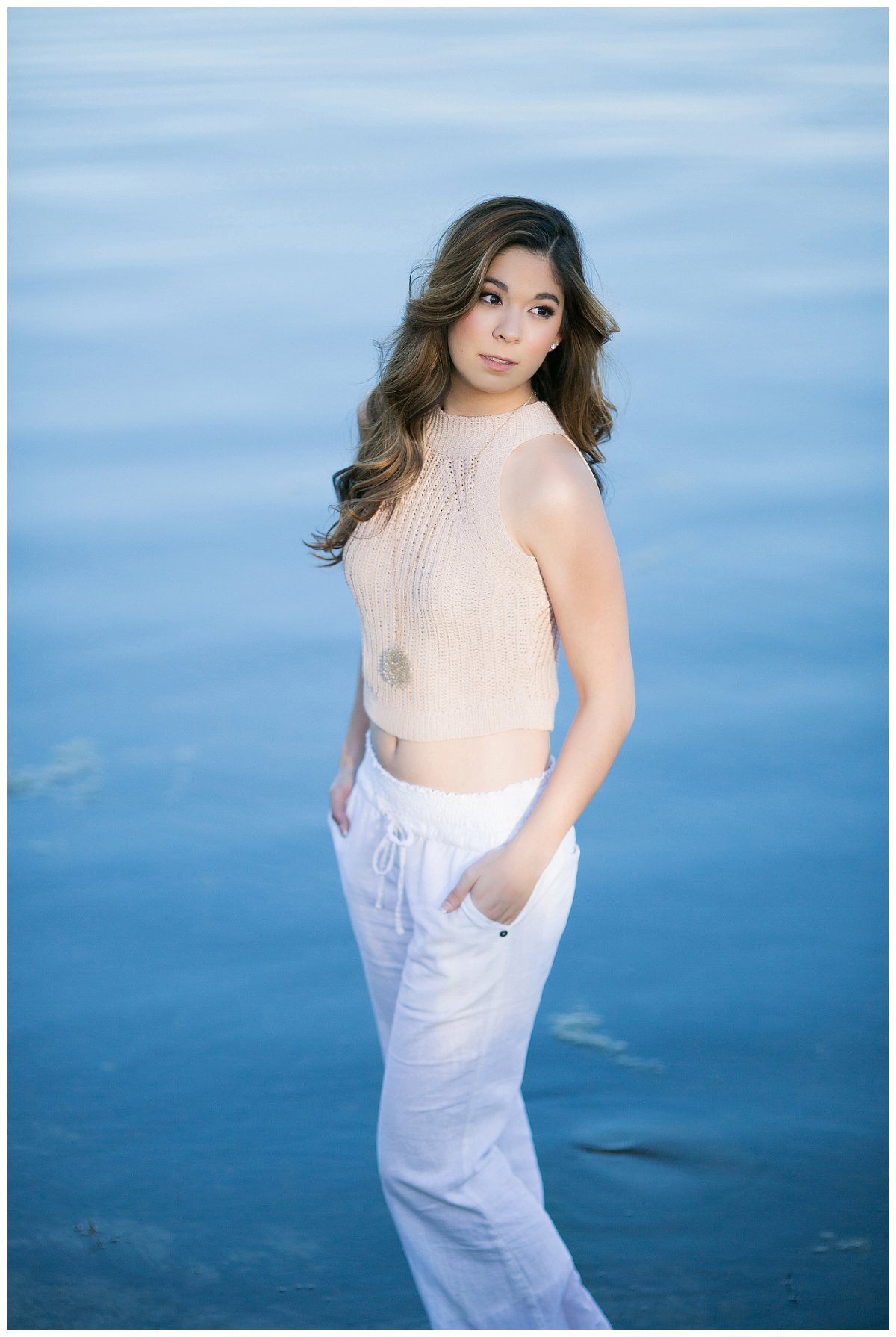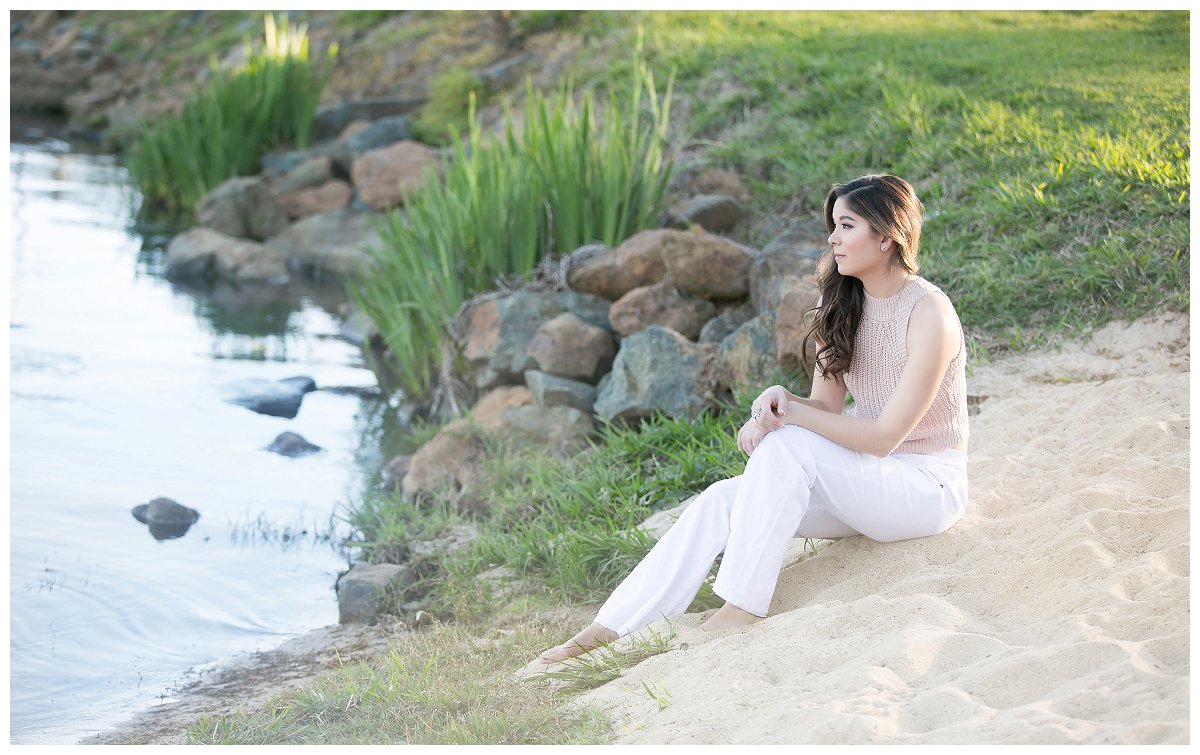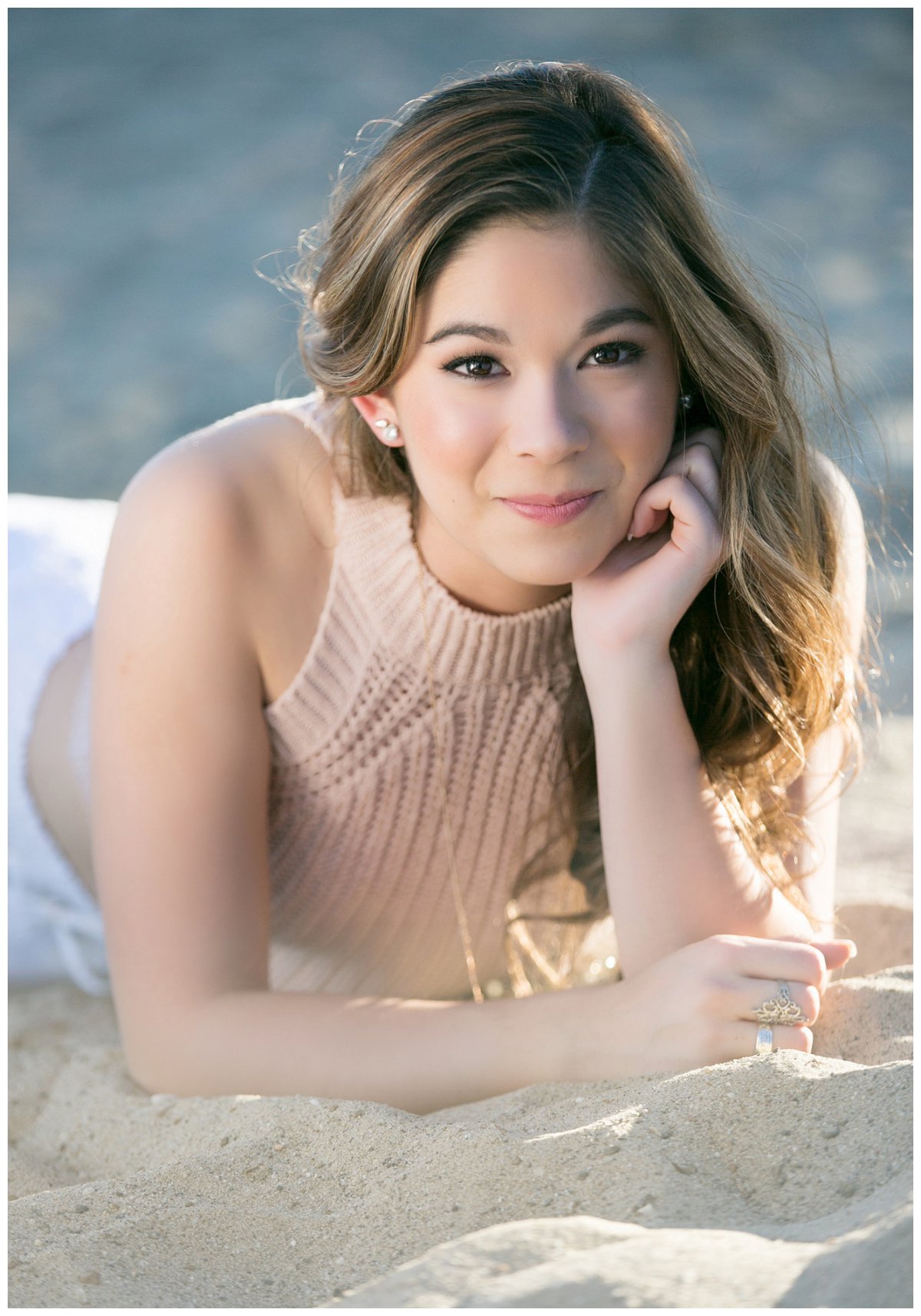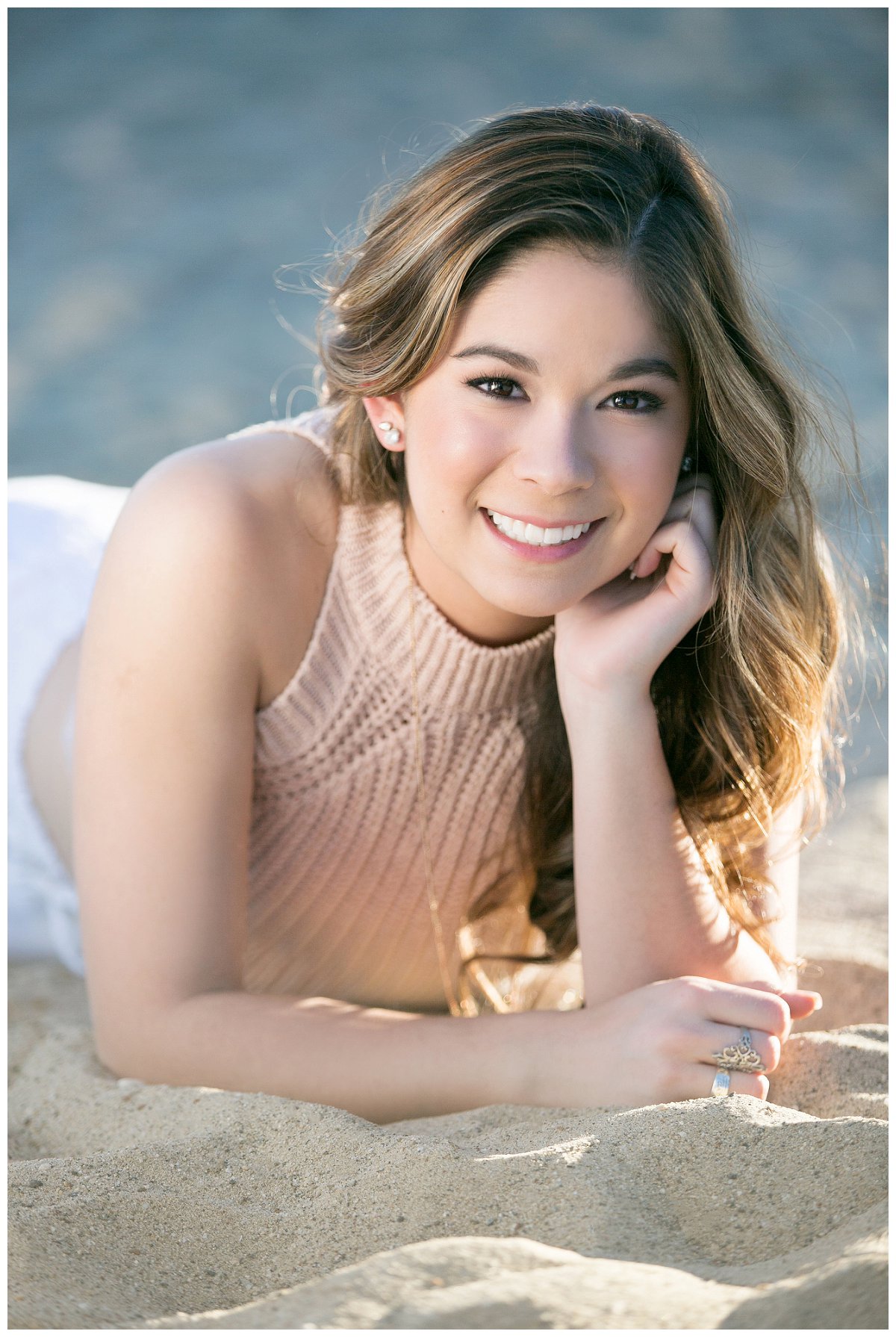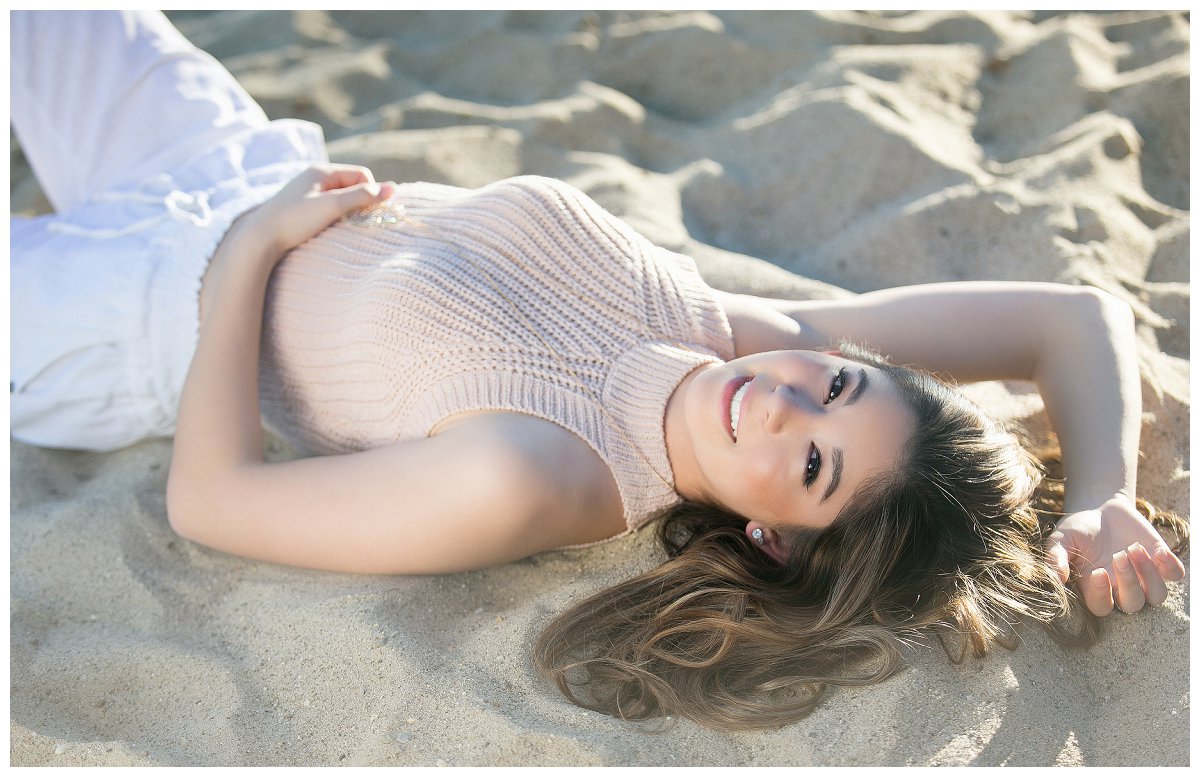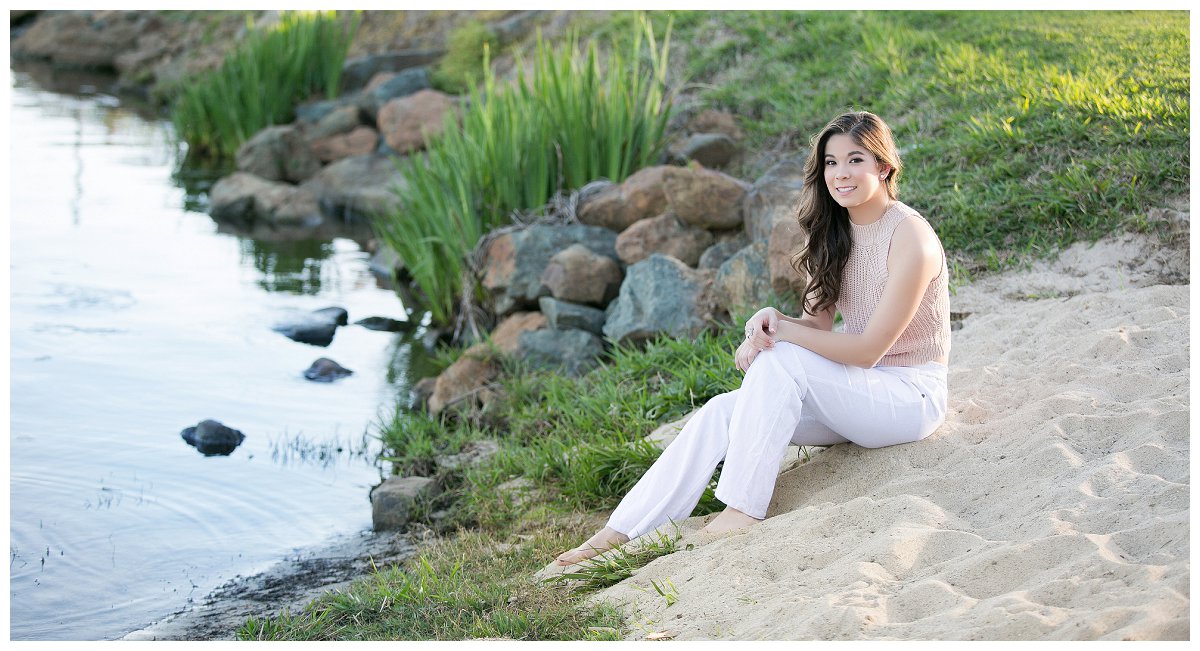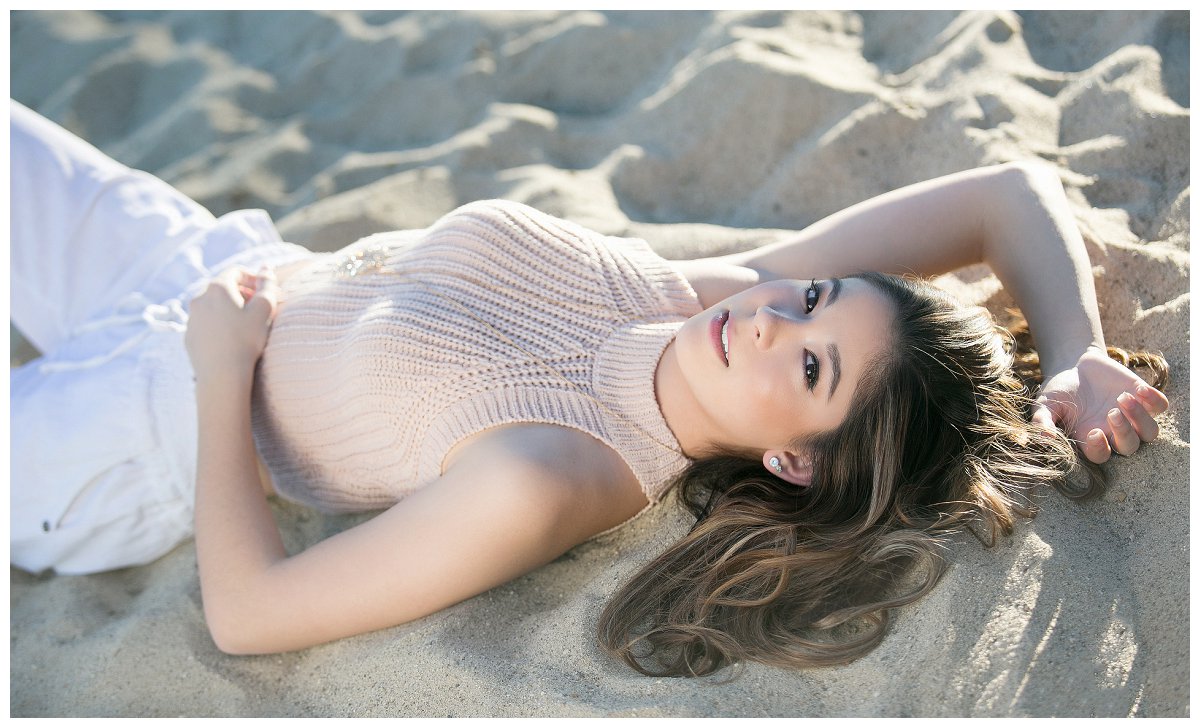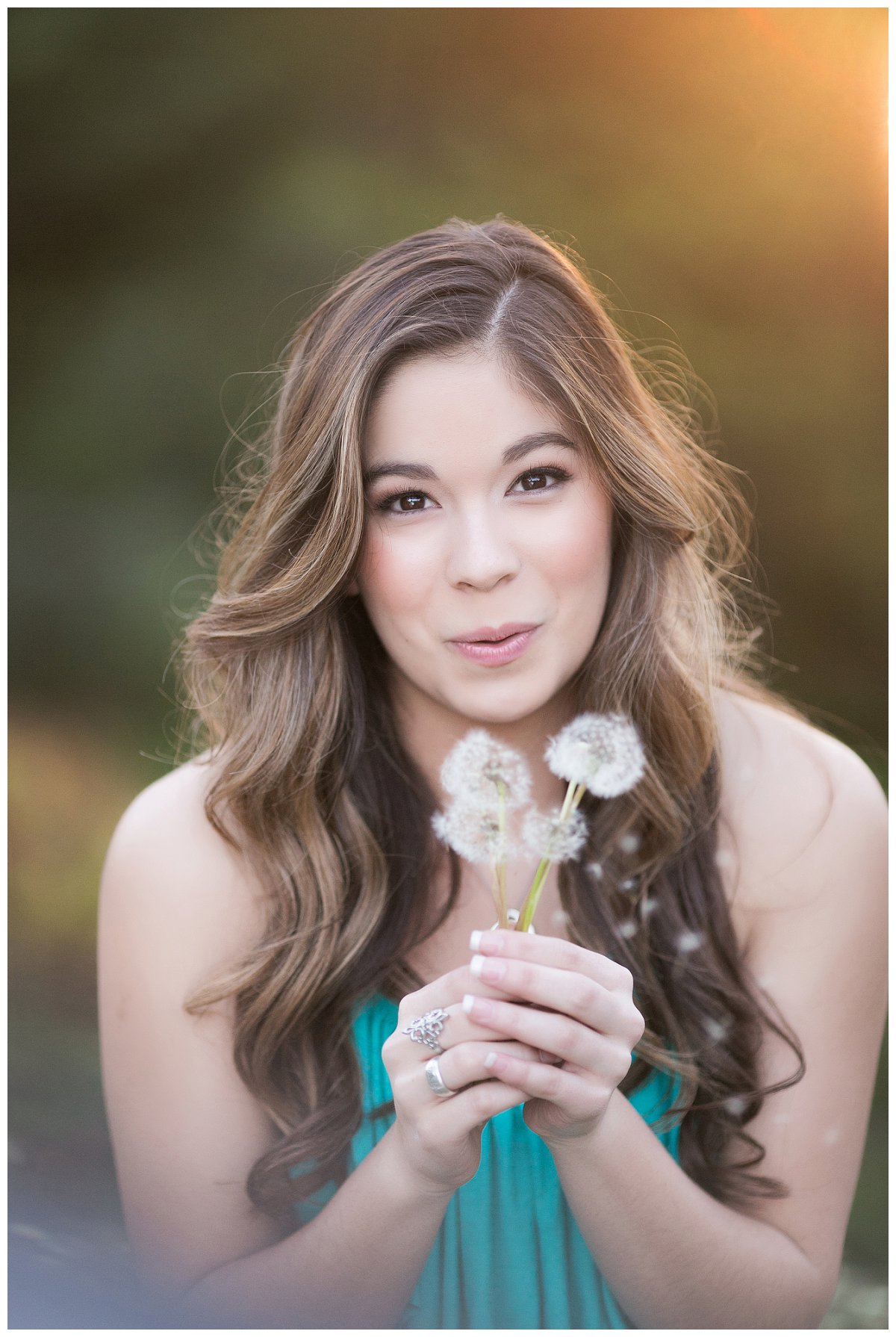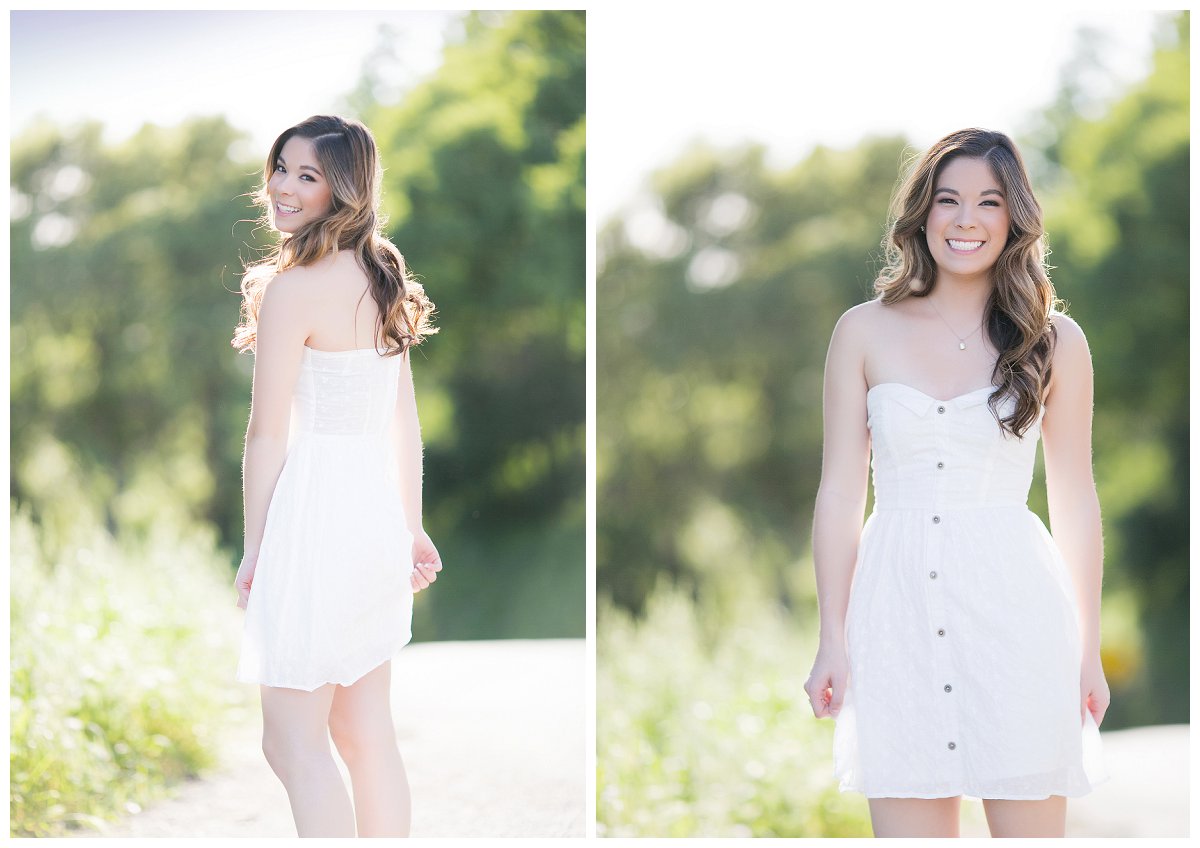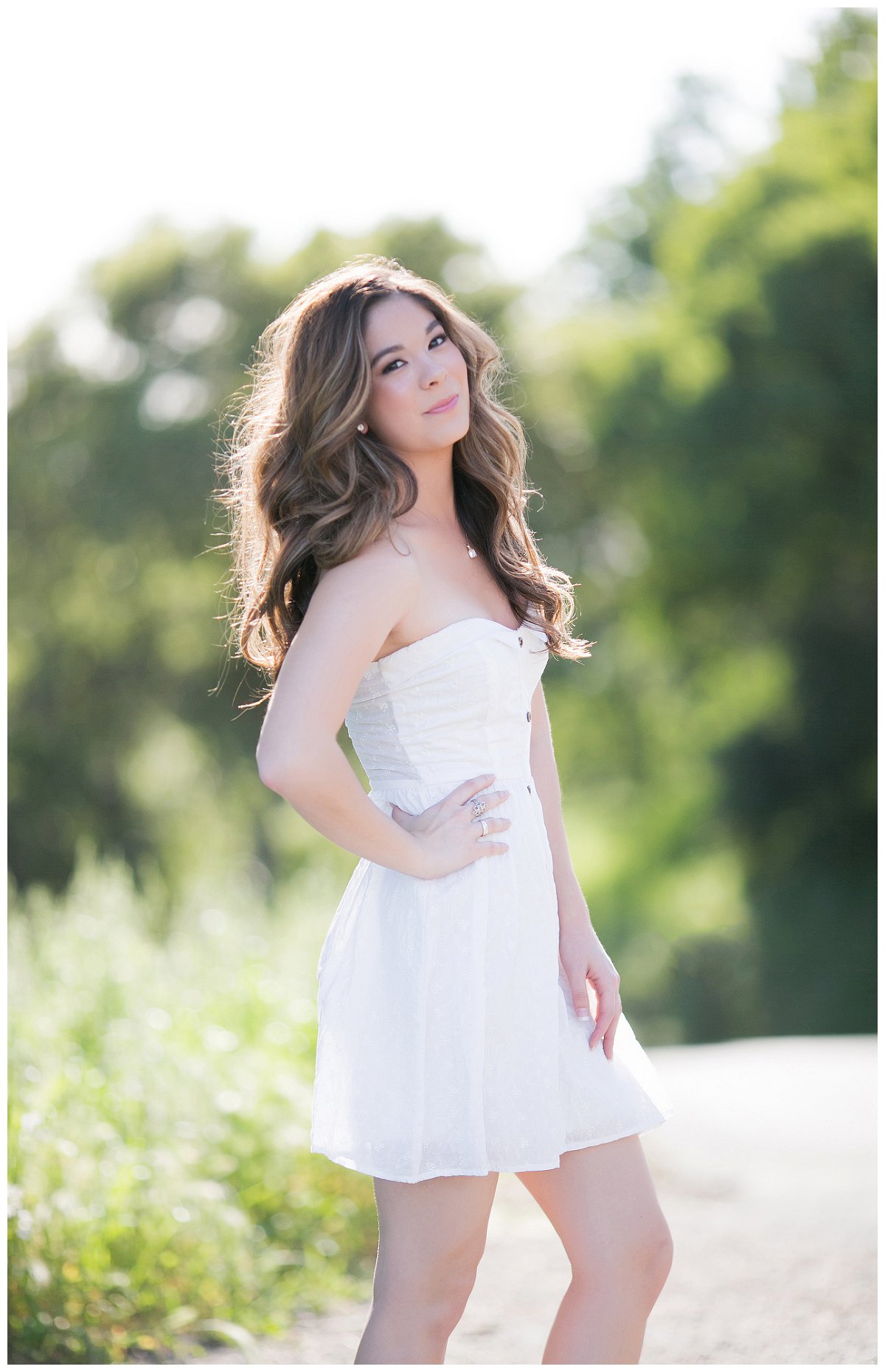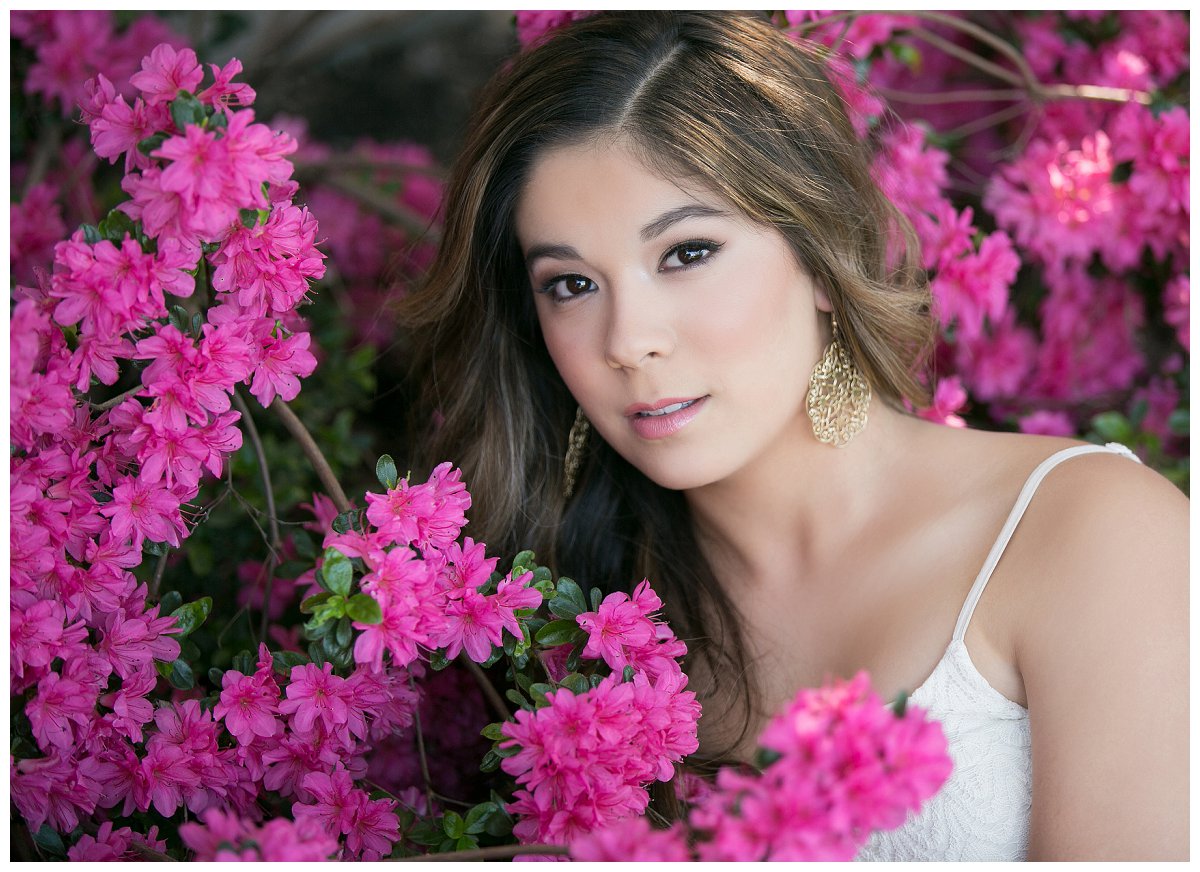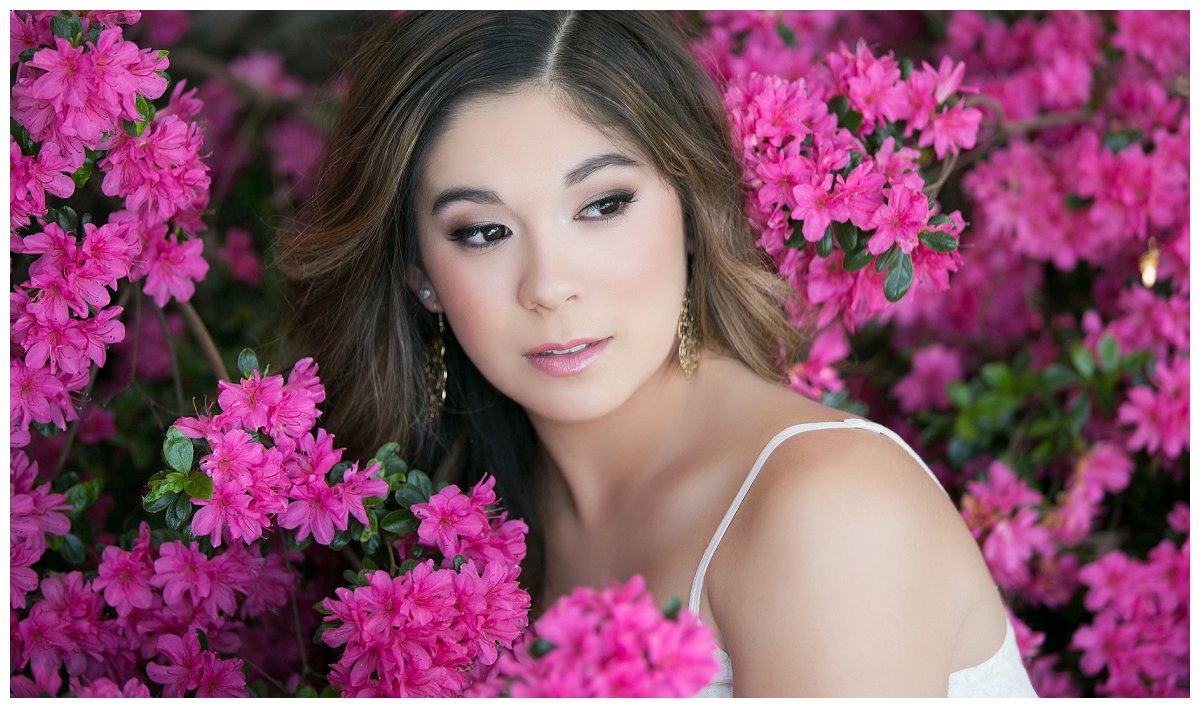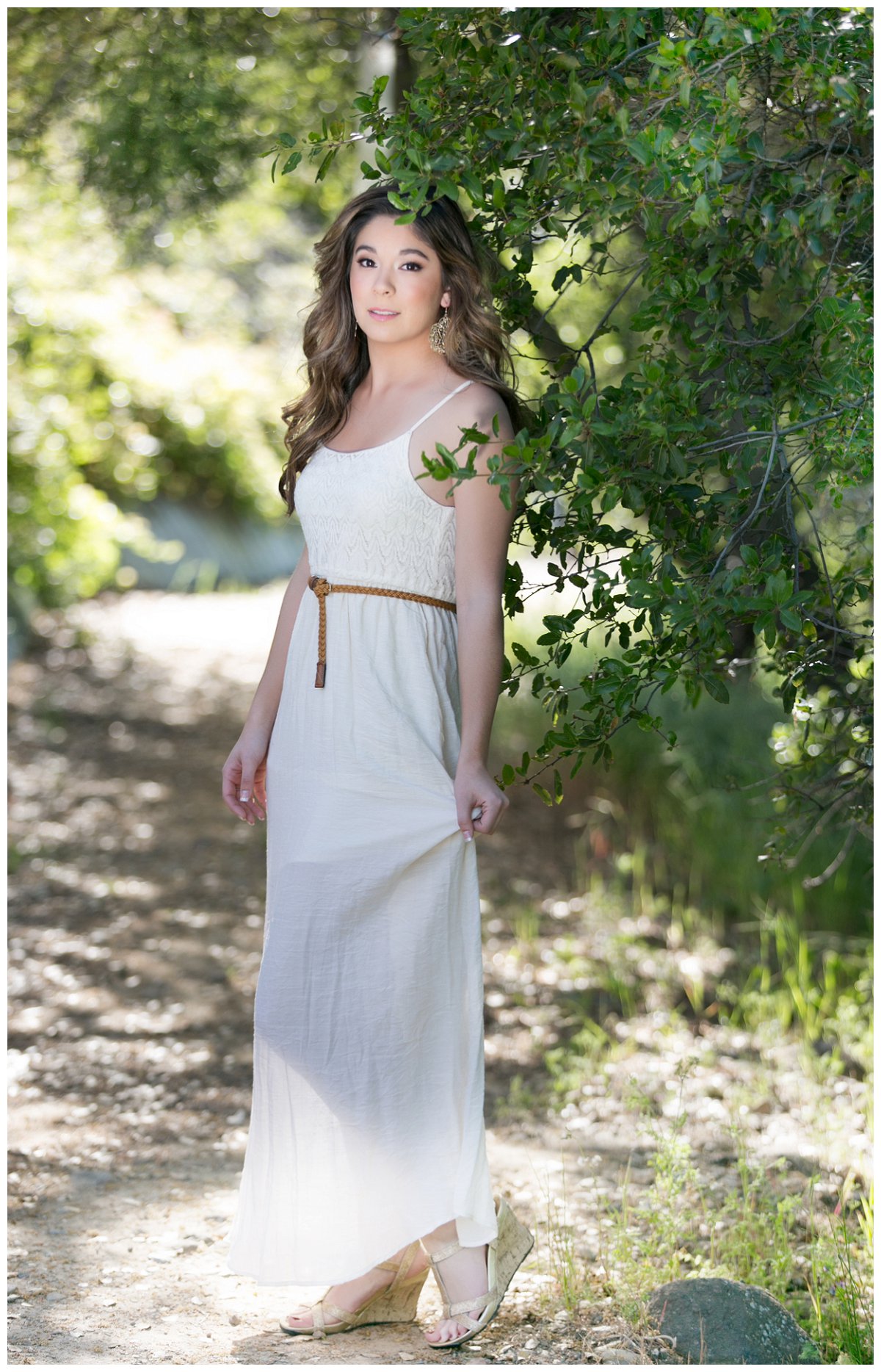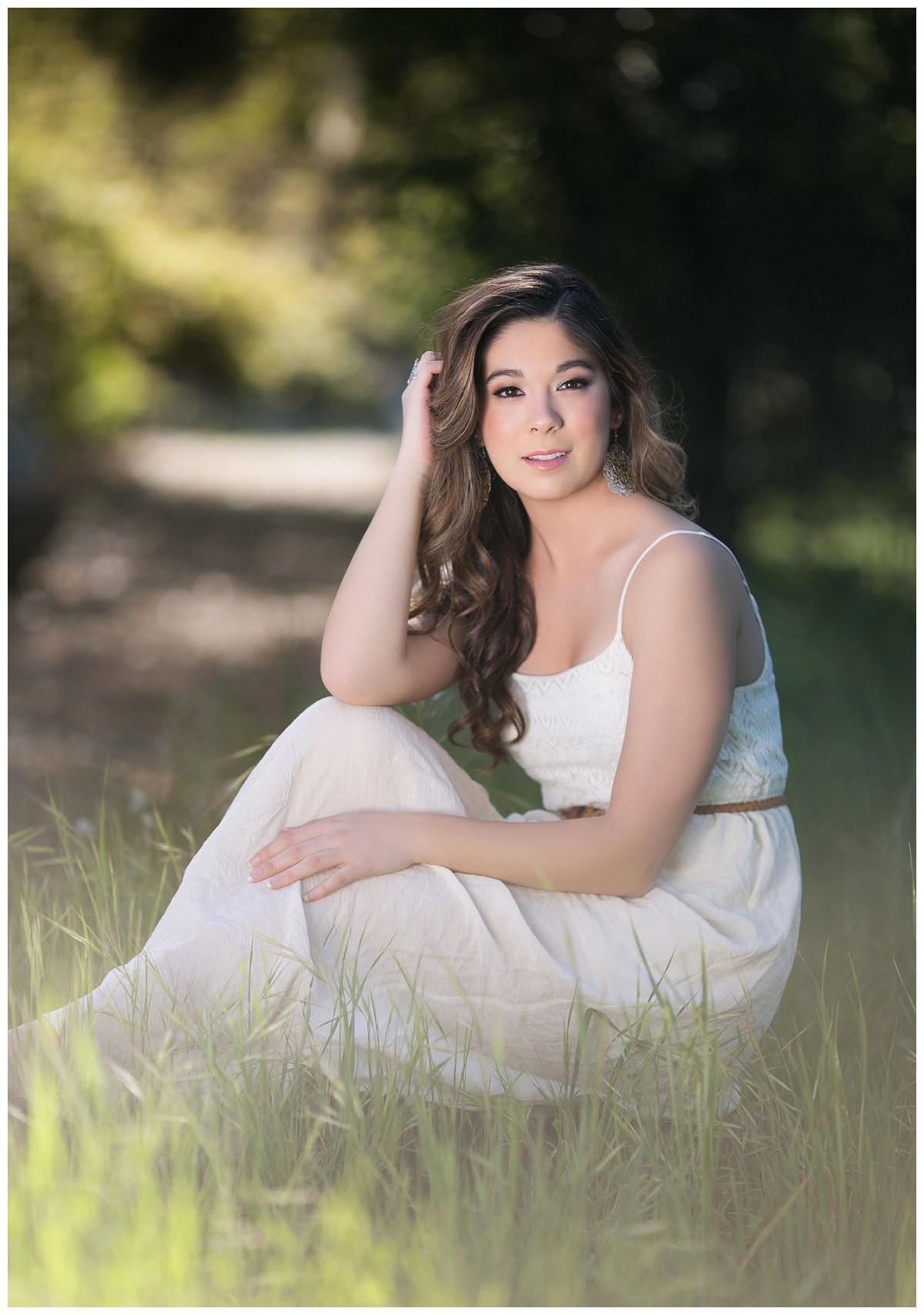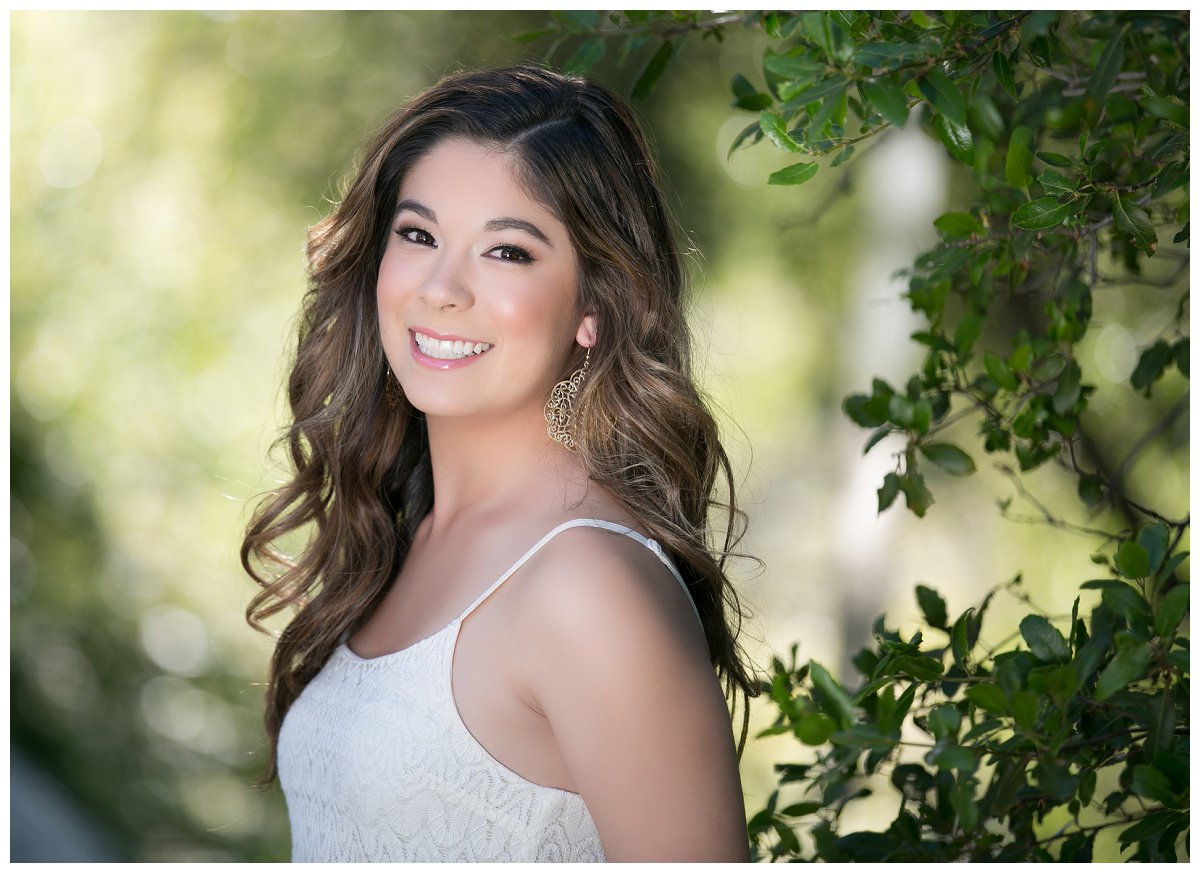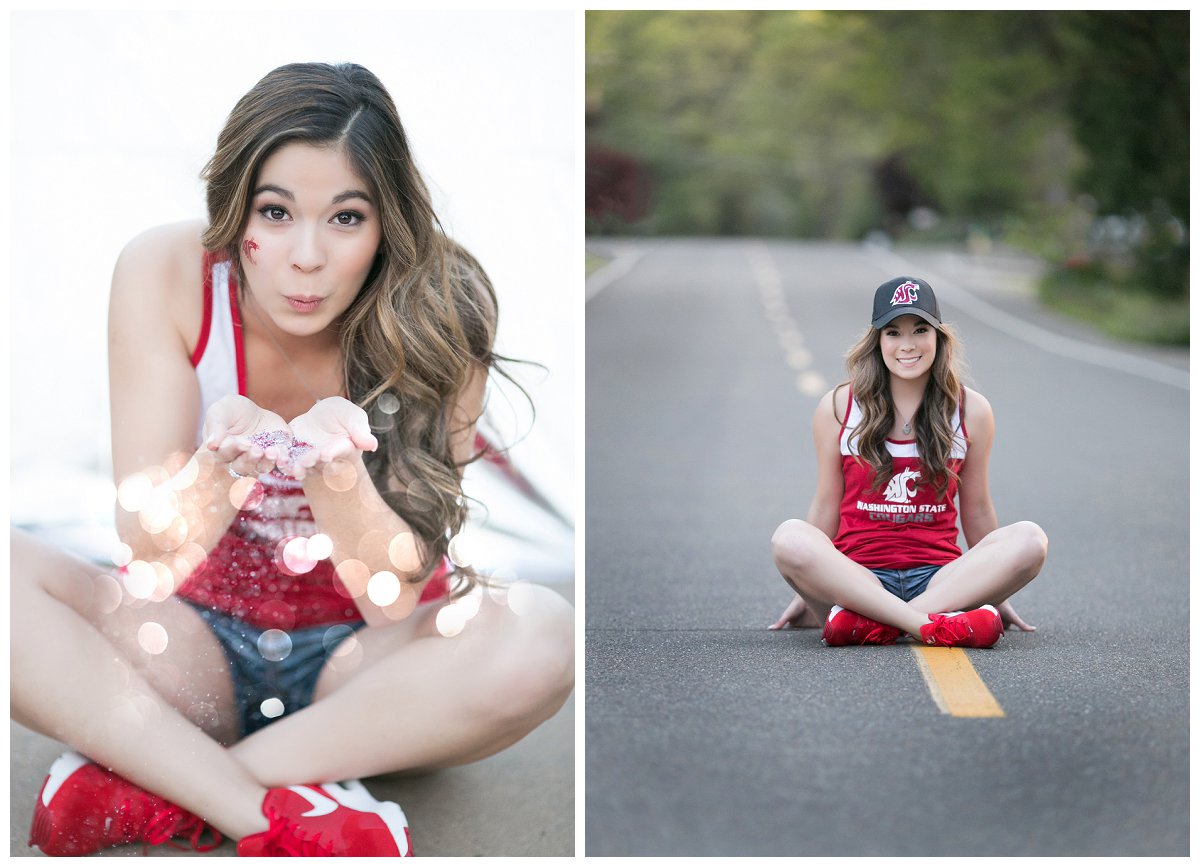 Nicole Cook is a professional photographer specializing in photographing high school seniors in the greater Sacramento area, including Auburn, Loomis, Granite Bay, Folsom, El Dorado Hills, Roseville and Rocklin. Her mission is to give all her clients a personally customized, model-for-a-day experience with beautiful images they'll treasure for a lifetime. To schedule your very own custom senior portrait session, email nicolecookphotography@gmail.com or click on the INQUIRE link at the top of the page, and you'll be one step closer to those beautiful pictures you've always wanted! xx