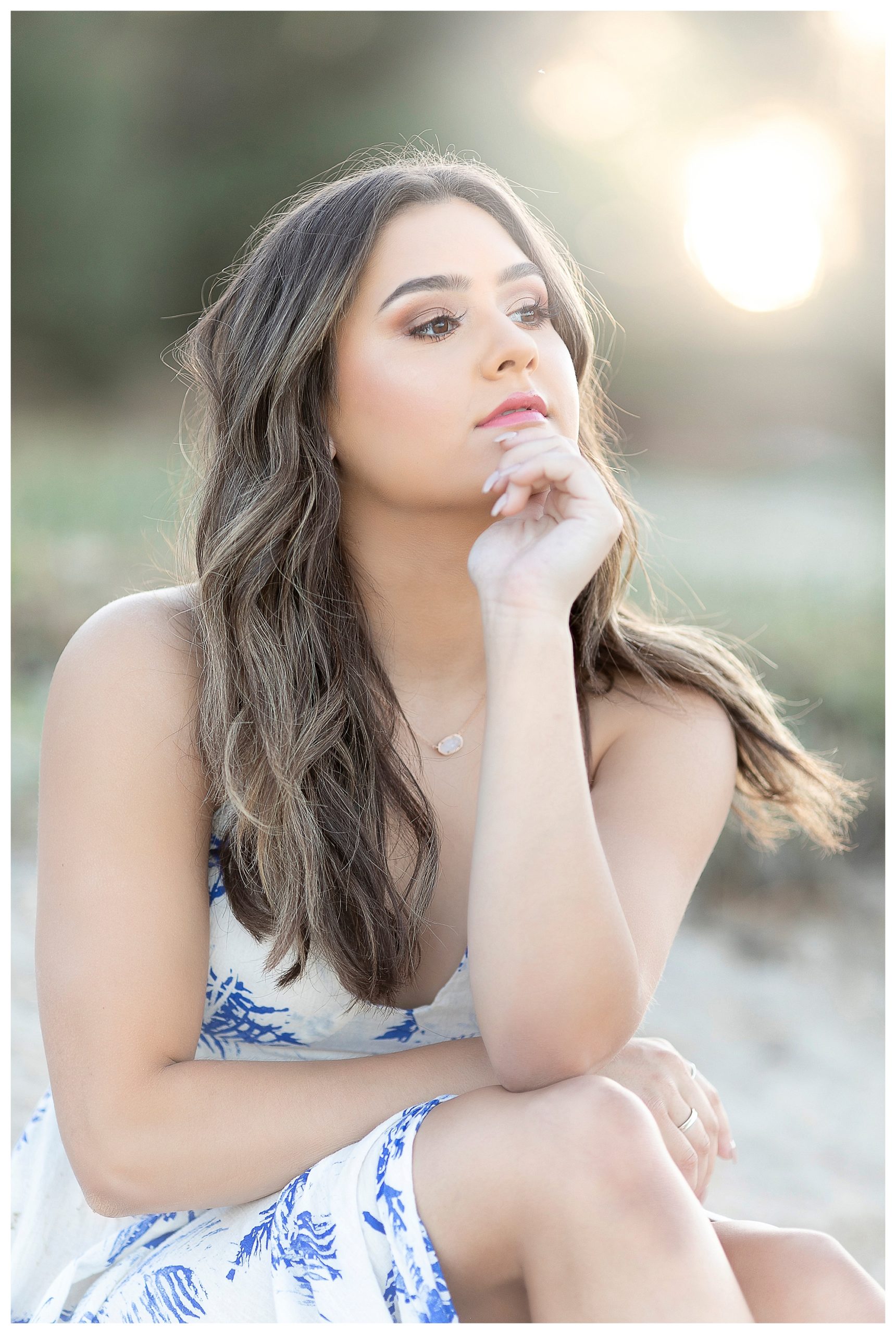 Every now and then I'm lucky enough to get to photograph the same senior more than once and I got that chance with Maddie, a cheerleader and dancer at Whitney High School.
Why are multiple sessions such a great idea? Well first, you get to capture two seasons and more of a variety of looks. And second, you know the ropes after the first shoot so everything's a piece of cake!
Maddie opted for summer and fall sessions, and one of the things that made the biggest impact was the thought she gave to her outfits and accessories – from Free People to Gucci, her variety of outfits were perfection! And oh my goodness, I can't even count the number of times I laughed with this charming, bubbly girl full of personality! And fittingly, she's the first person who wanted a "personality page" in her album – which is already a new thing for clients I've photographed after her!
Here are a few of Maddie's summer pictures (from Folsom Lake in Granite Bay) and fall, which we shot around my home studio in Granite Bay. Maddie opted to have a makeup artist/hairstylist on location with us to change up her hairstyle and makeup looks throughout her shoots – the best option if you  want the most variety of looks for your shoot(s)!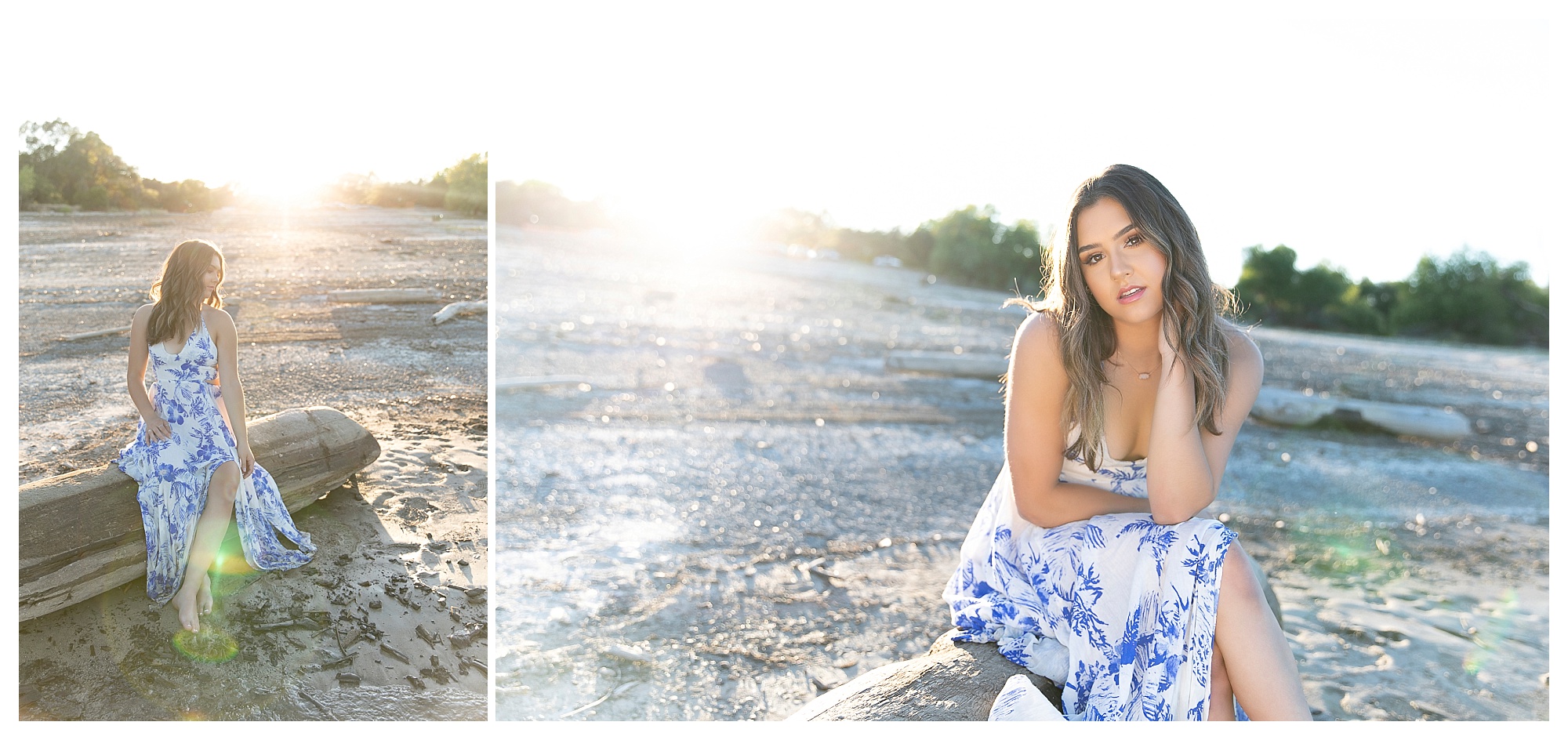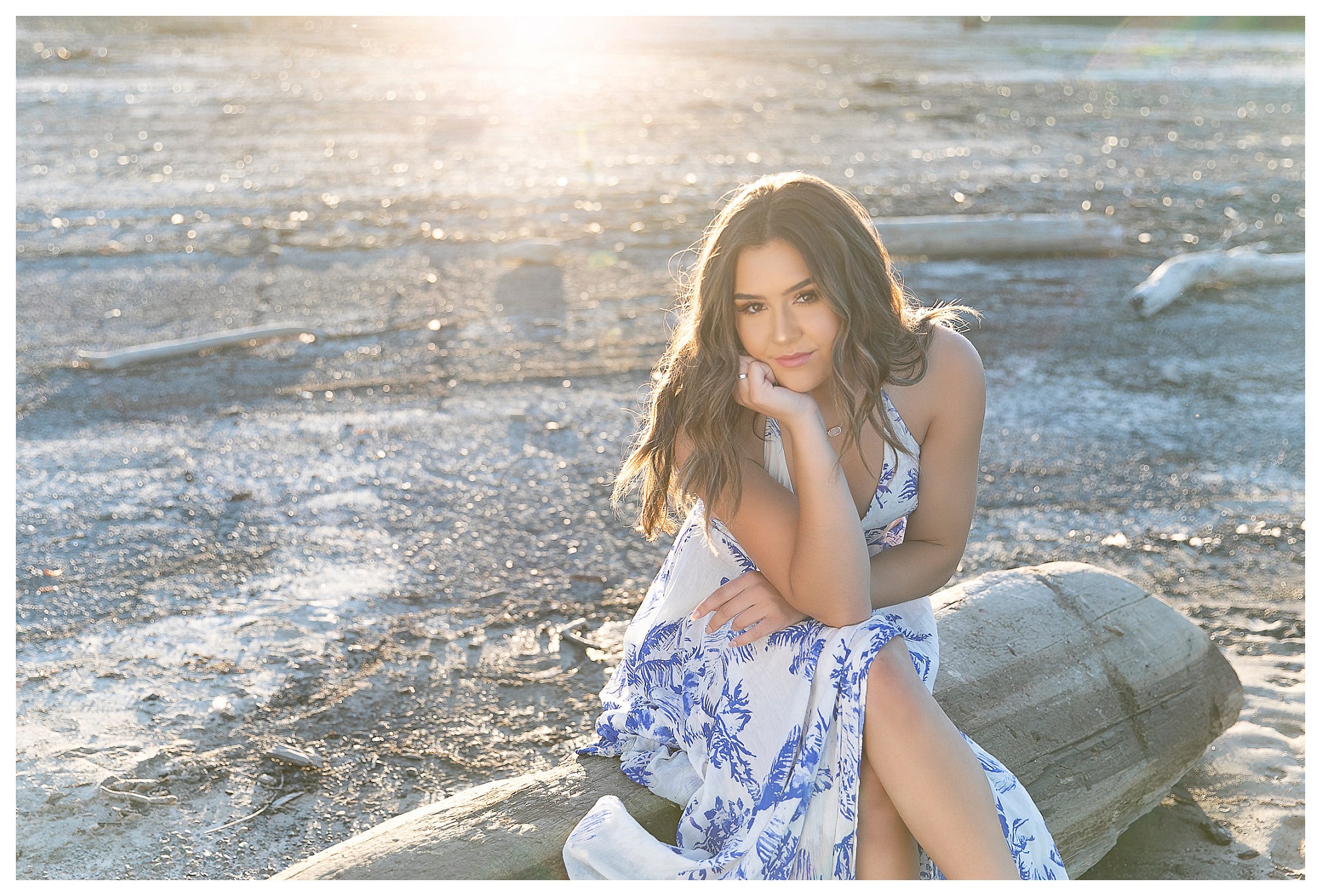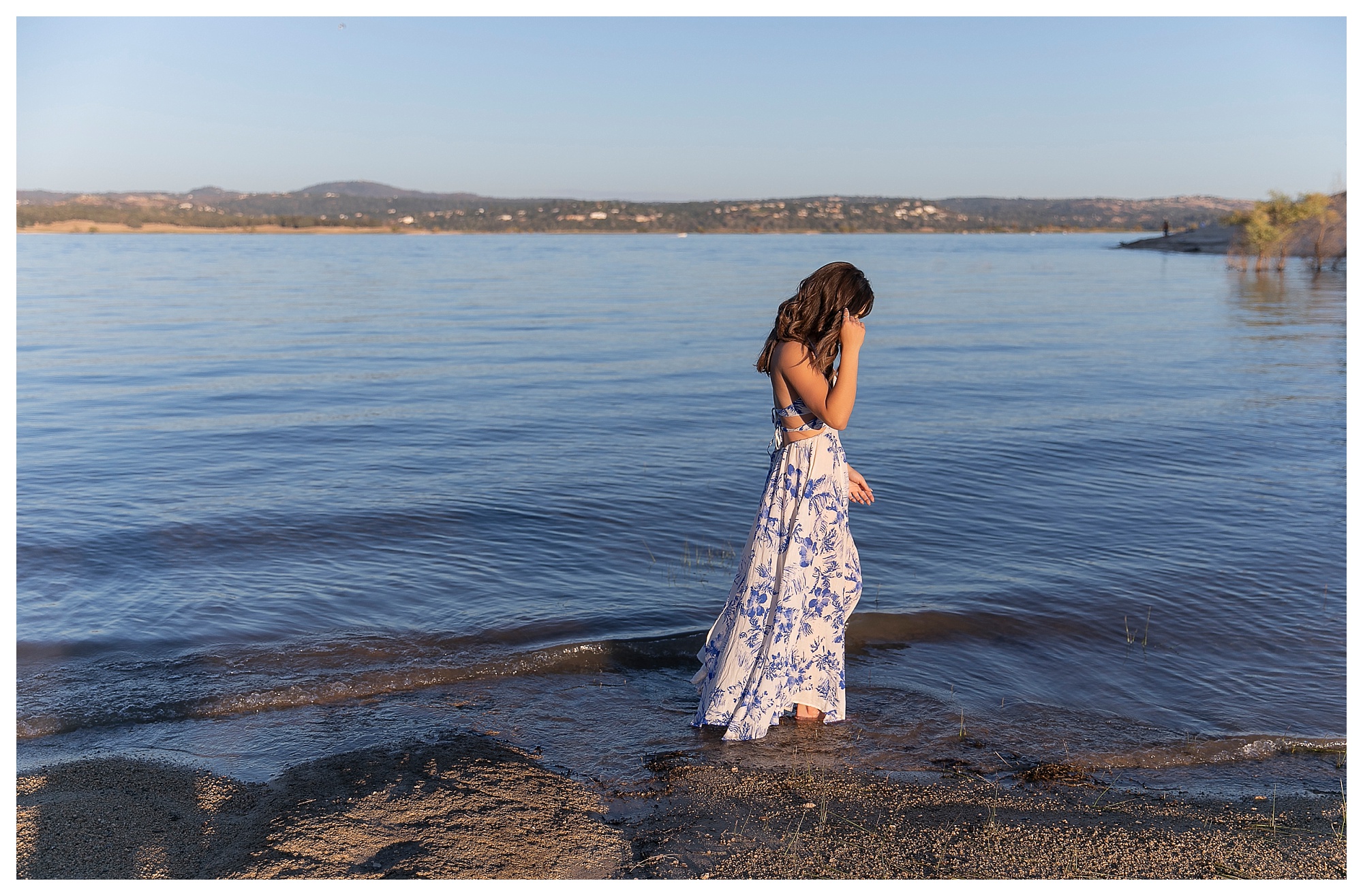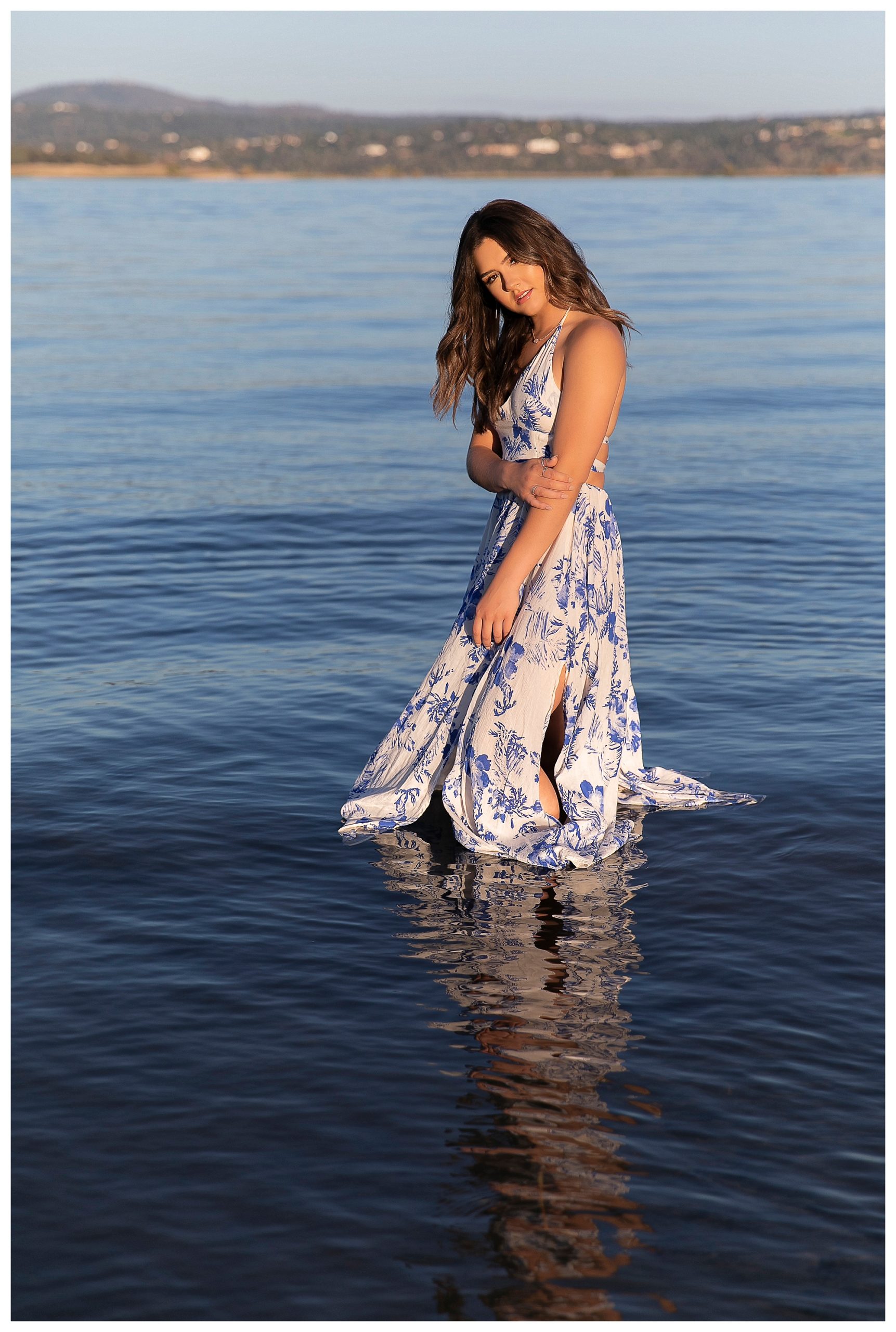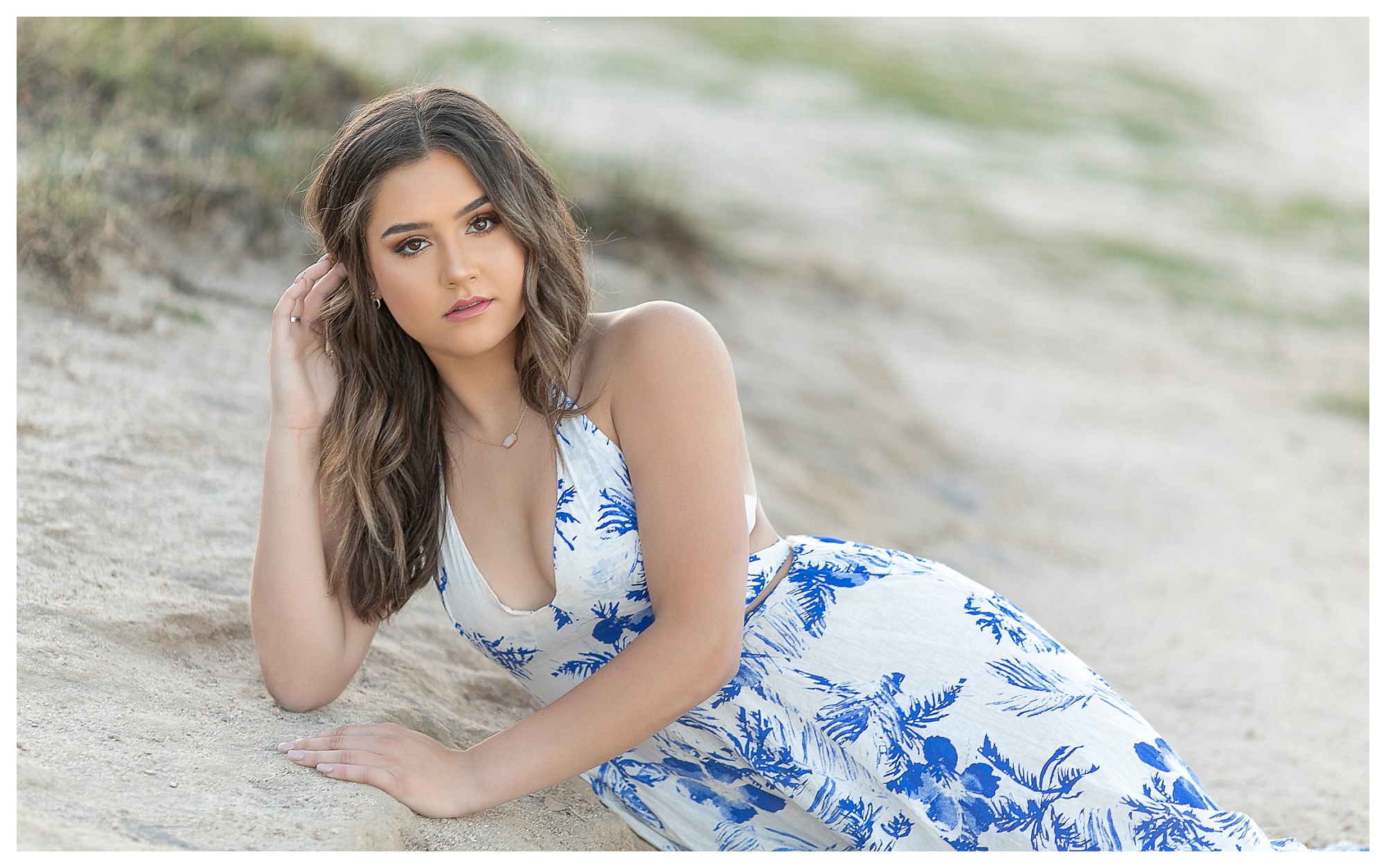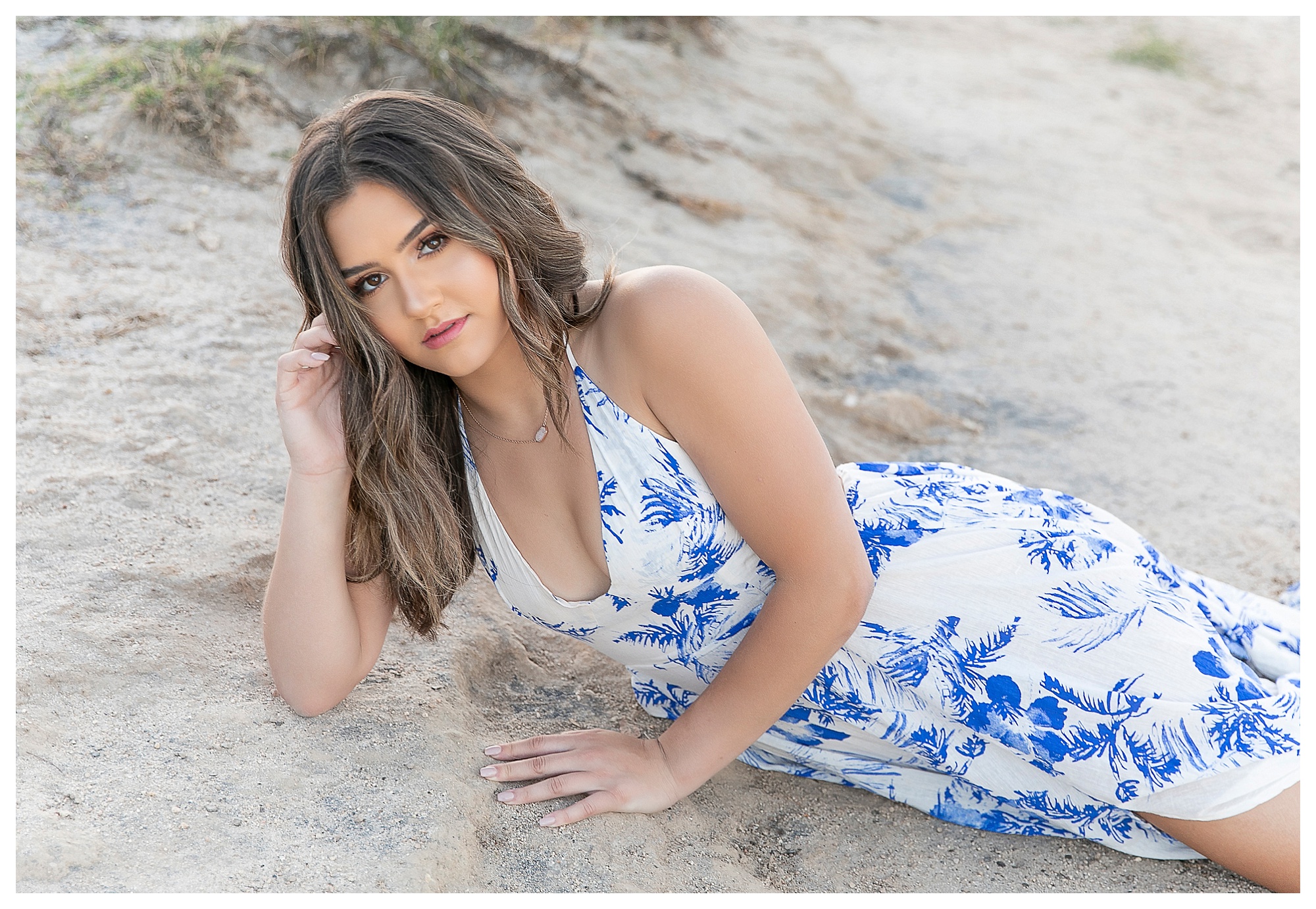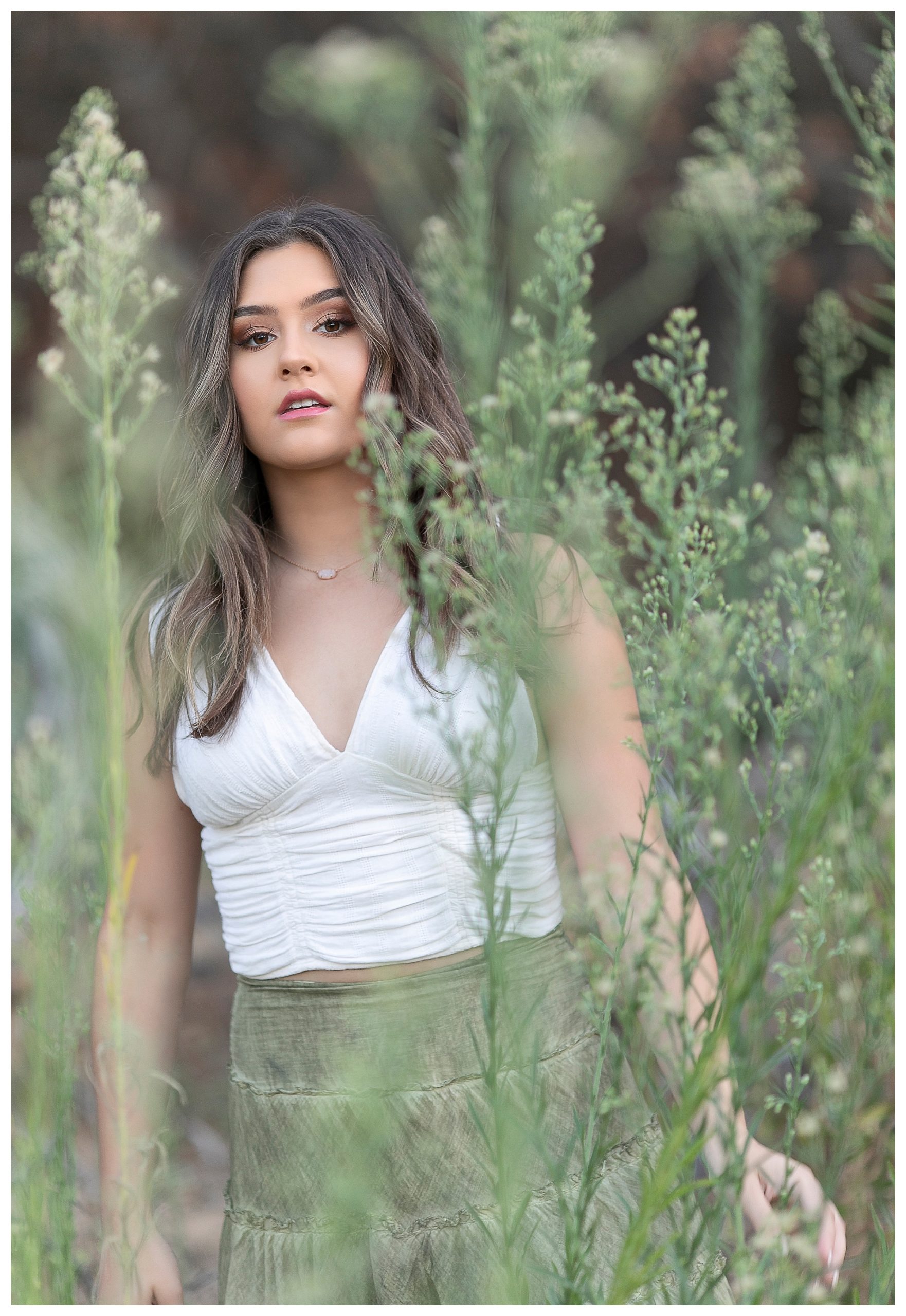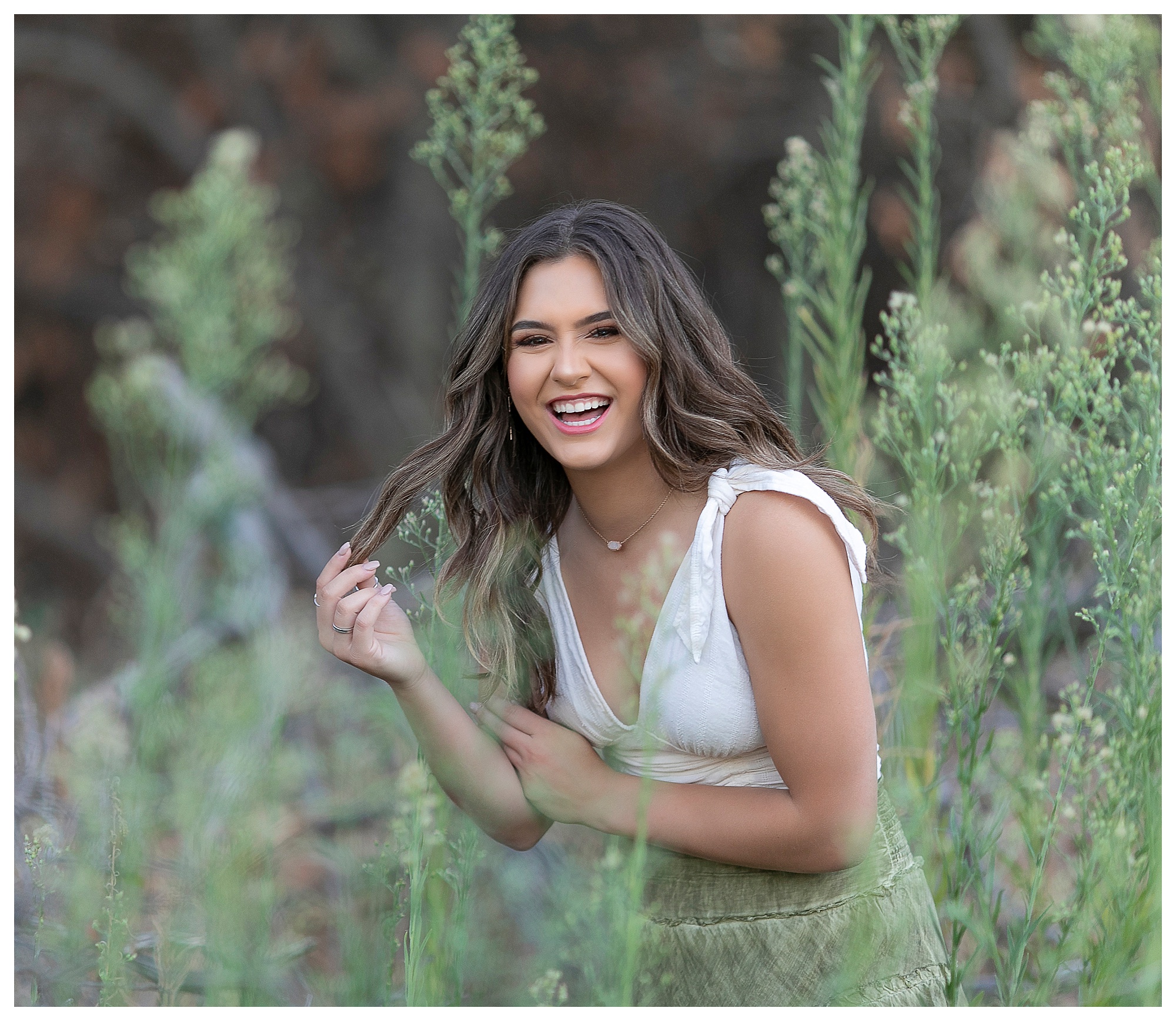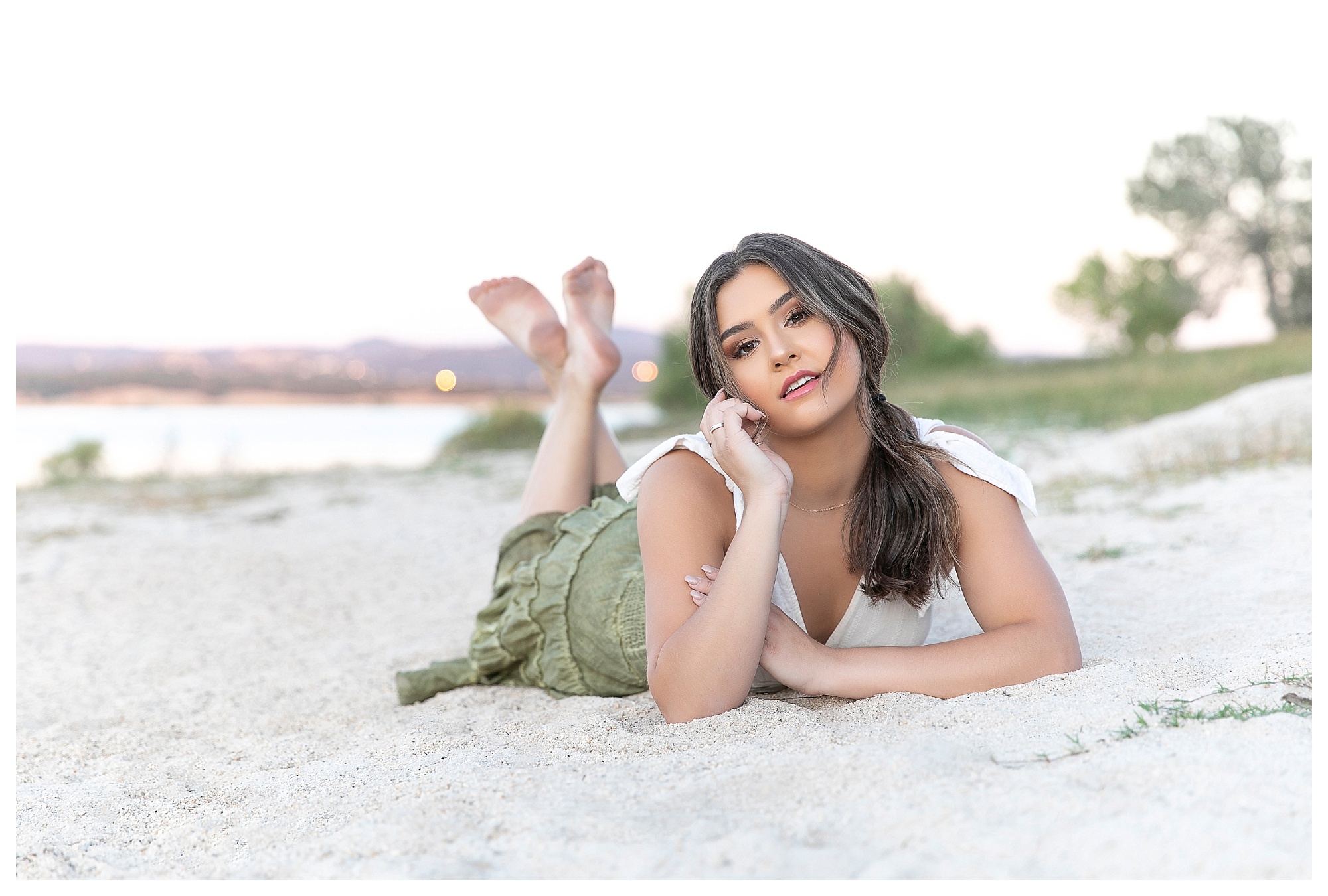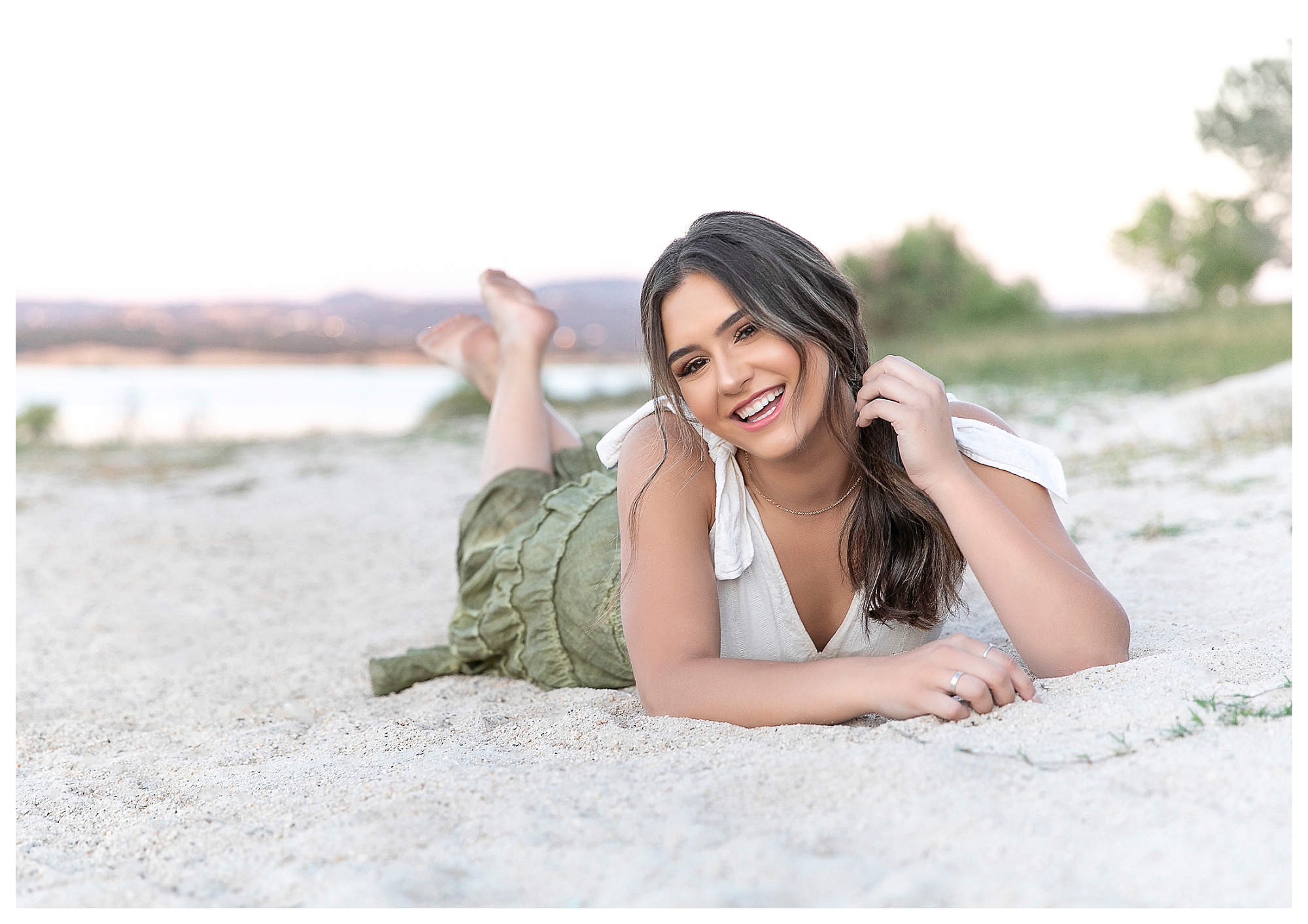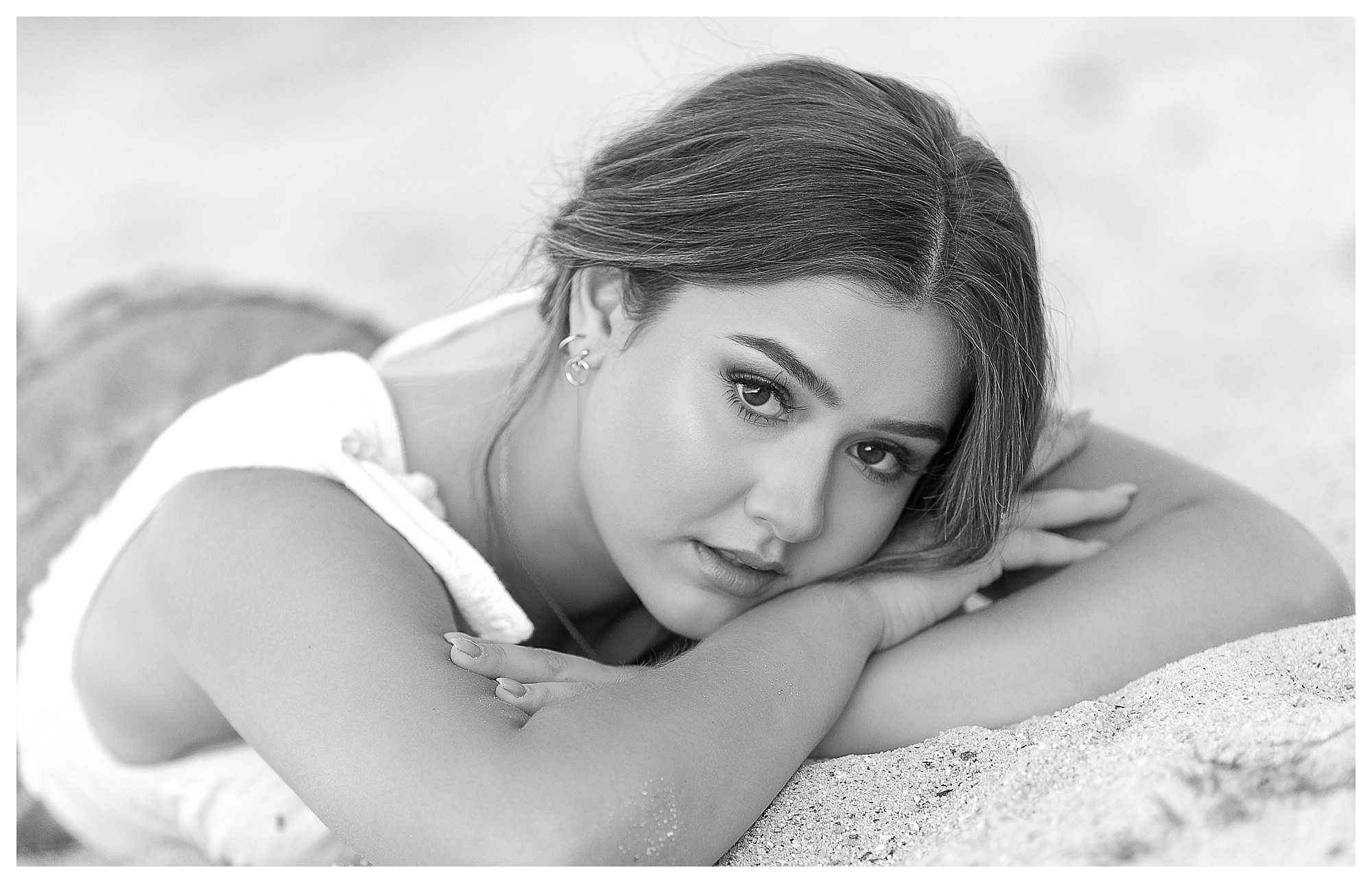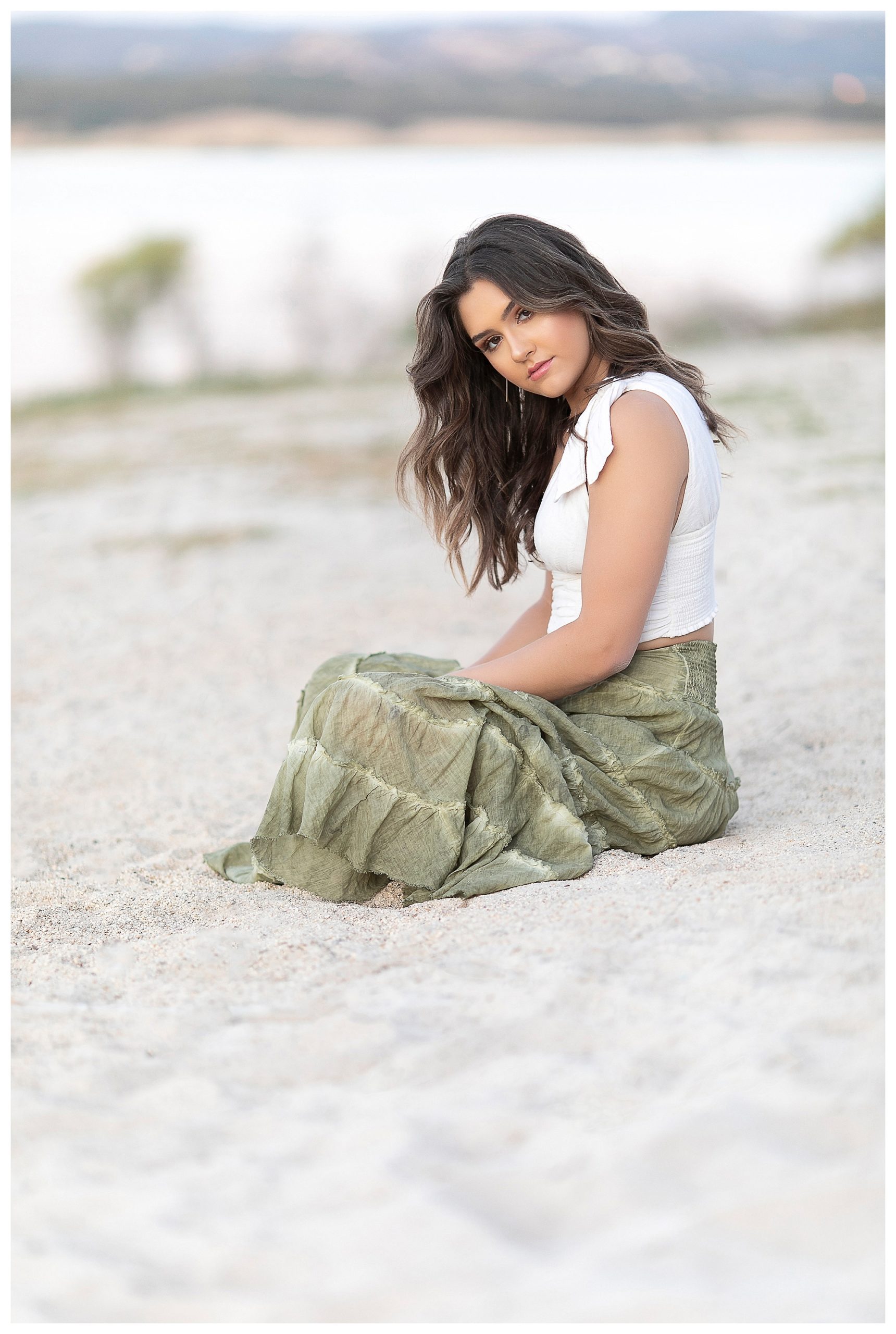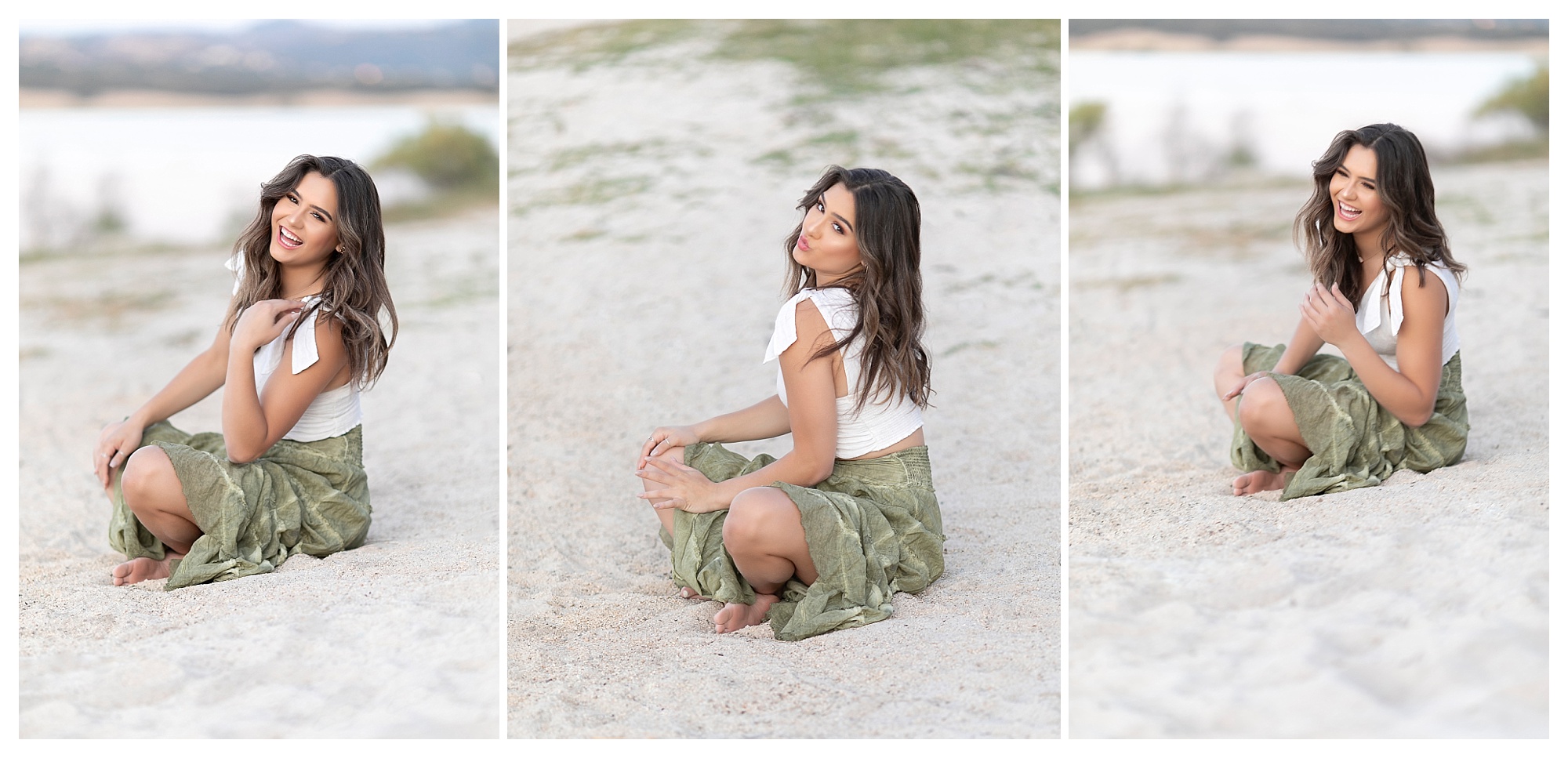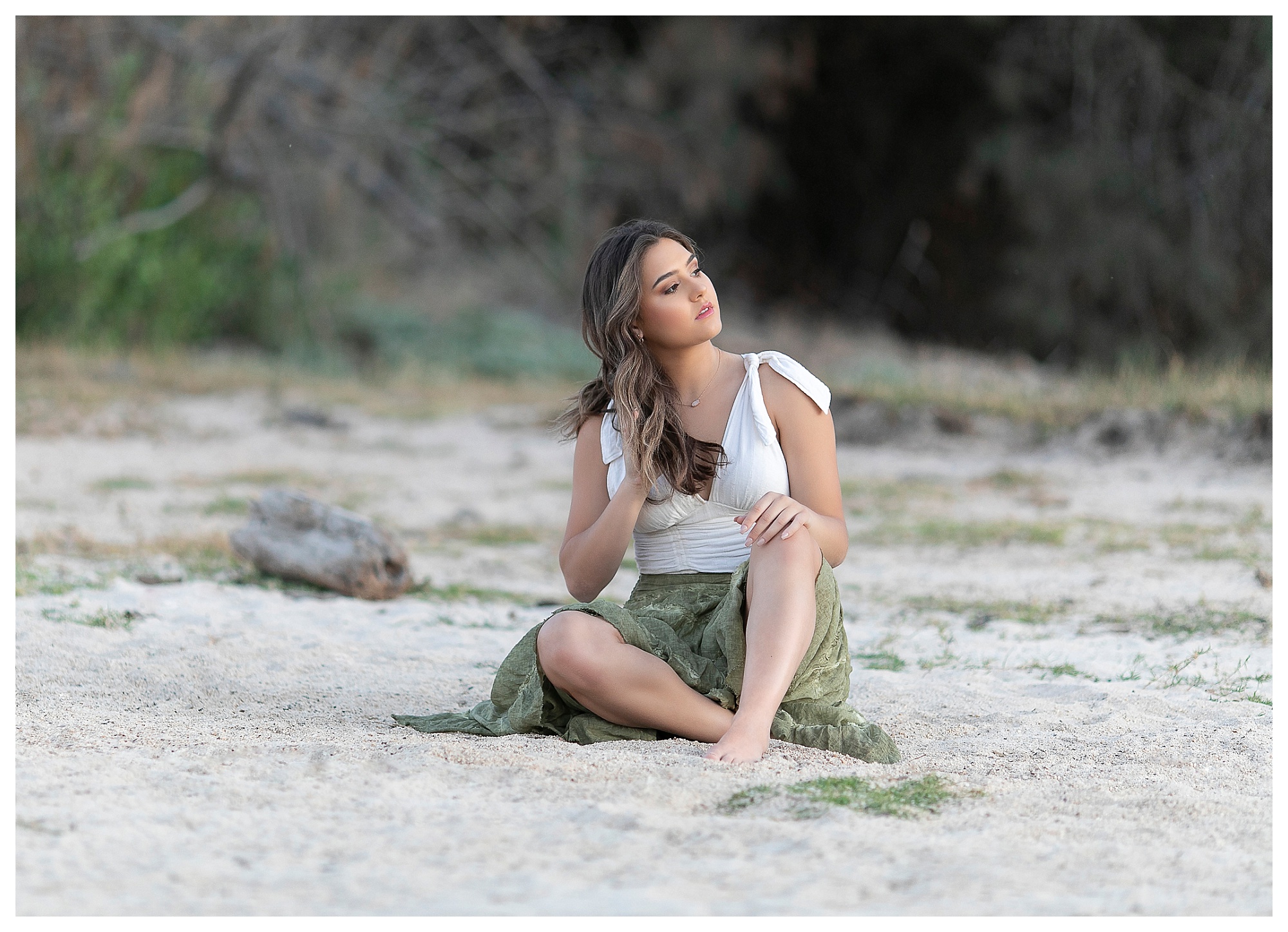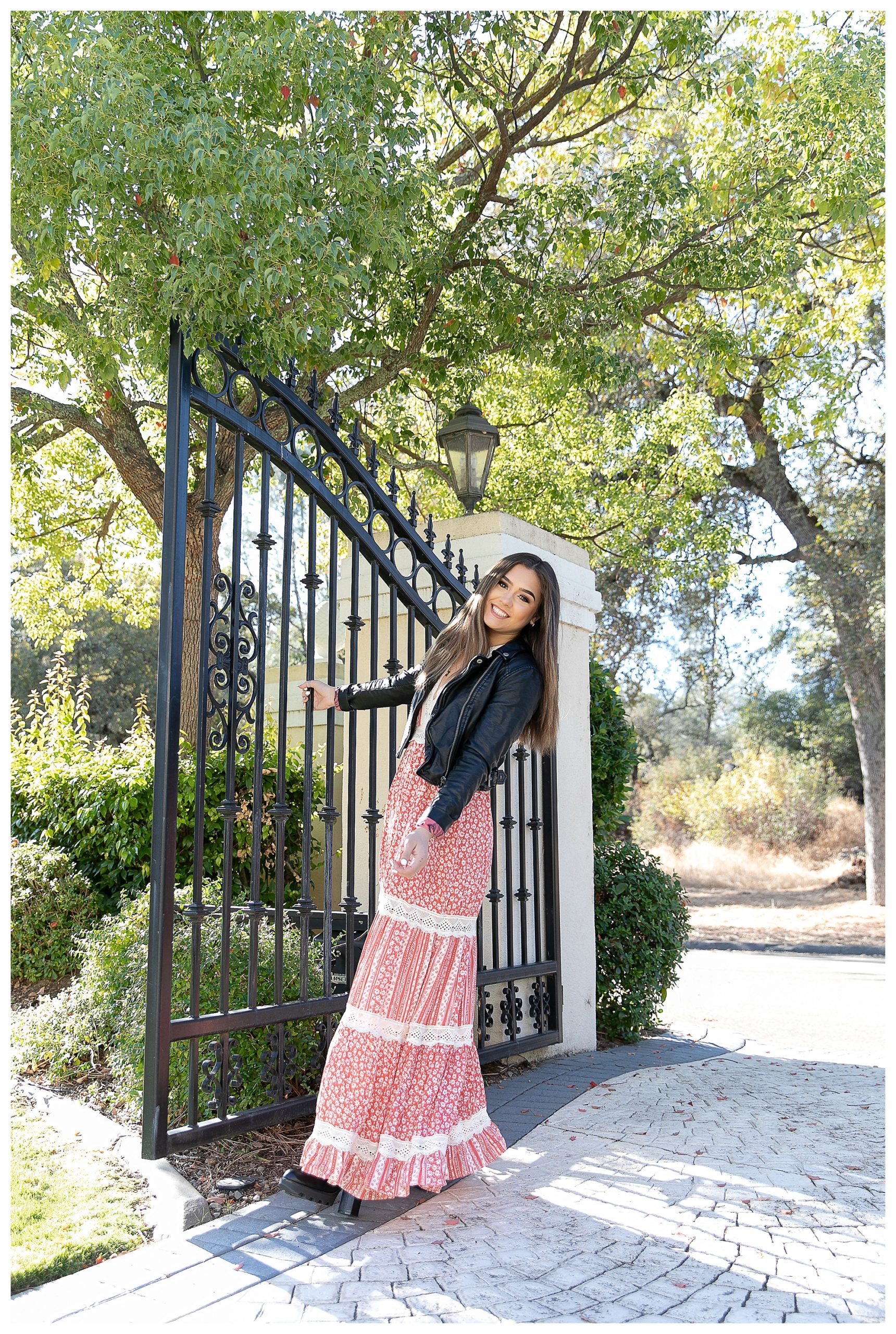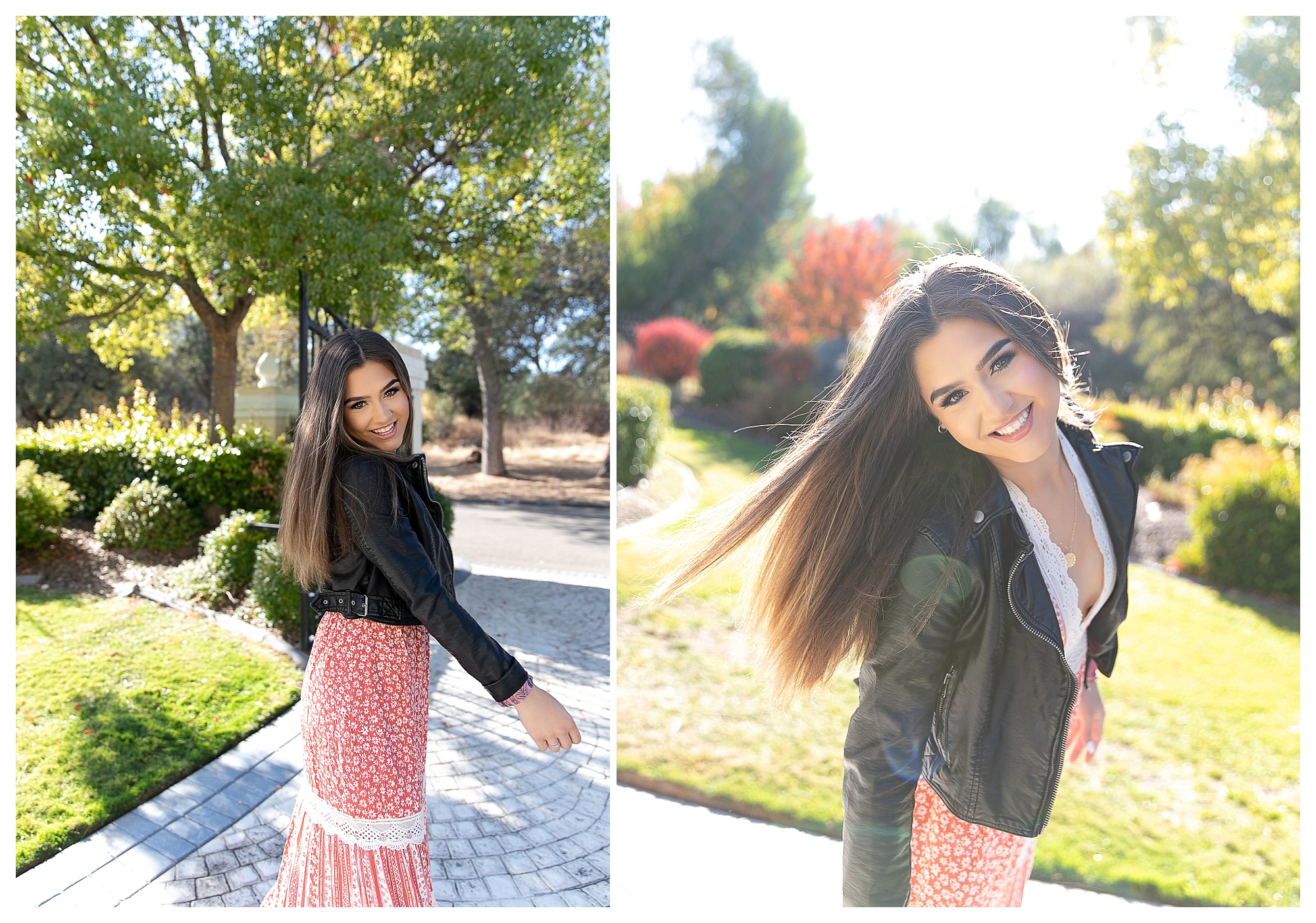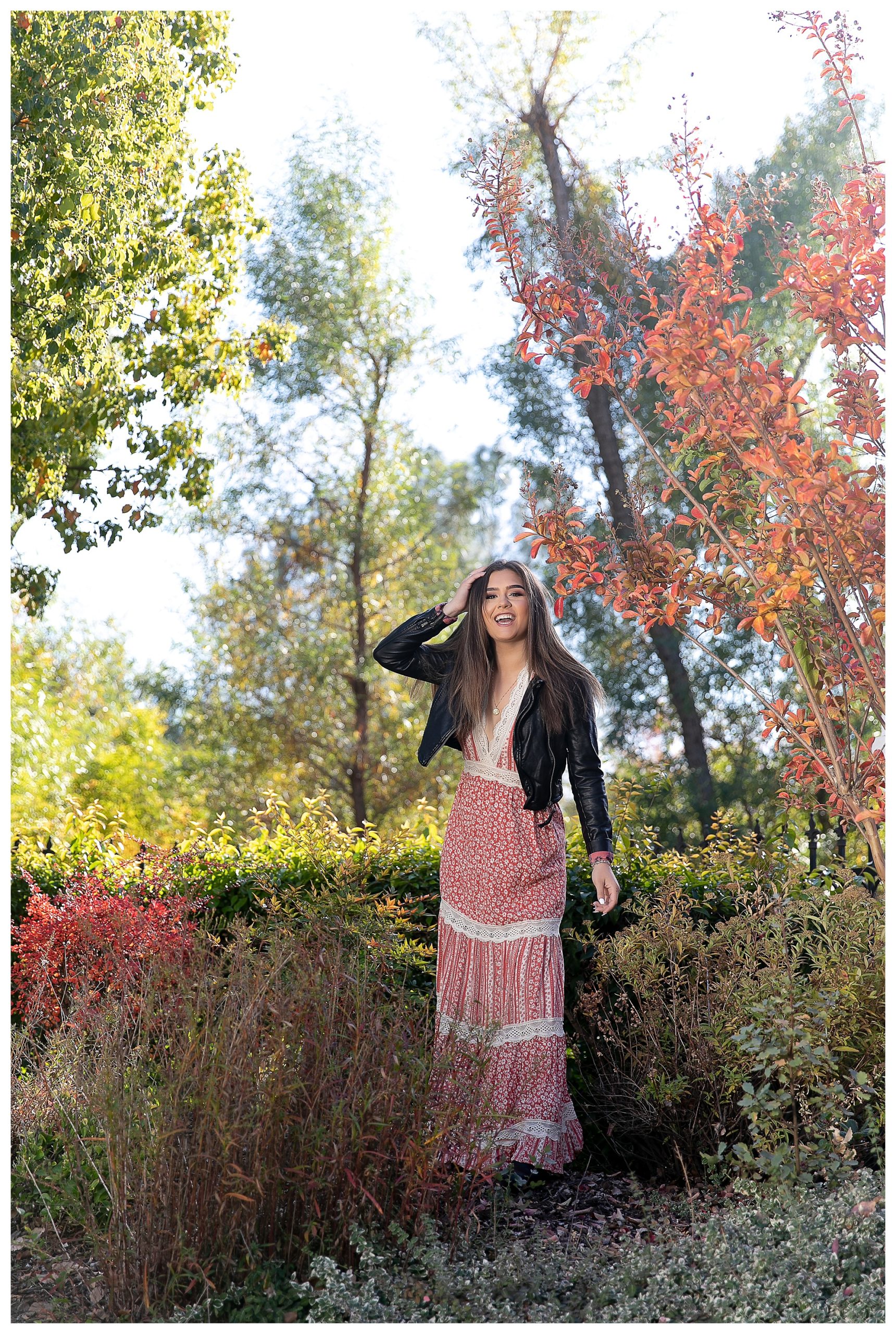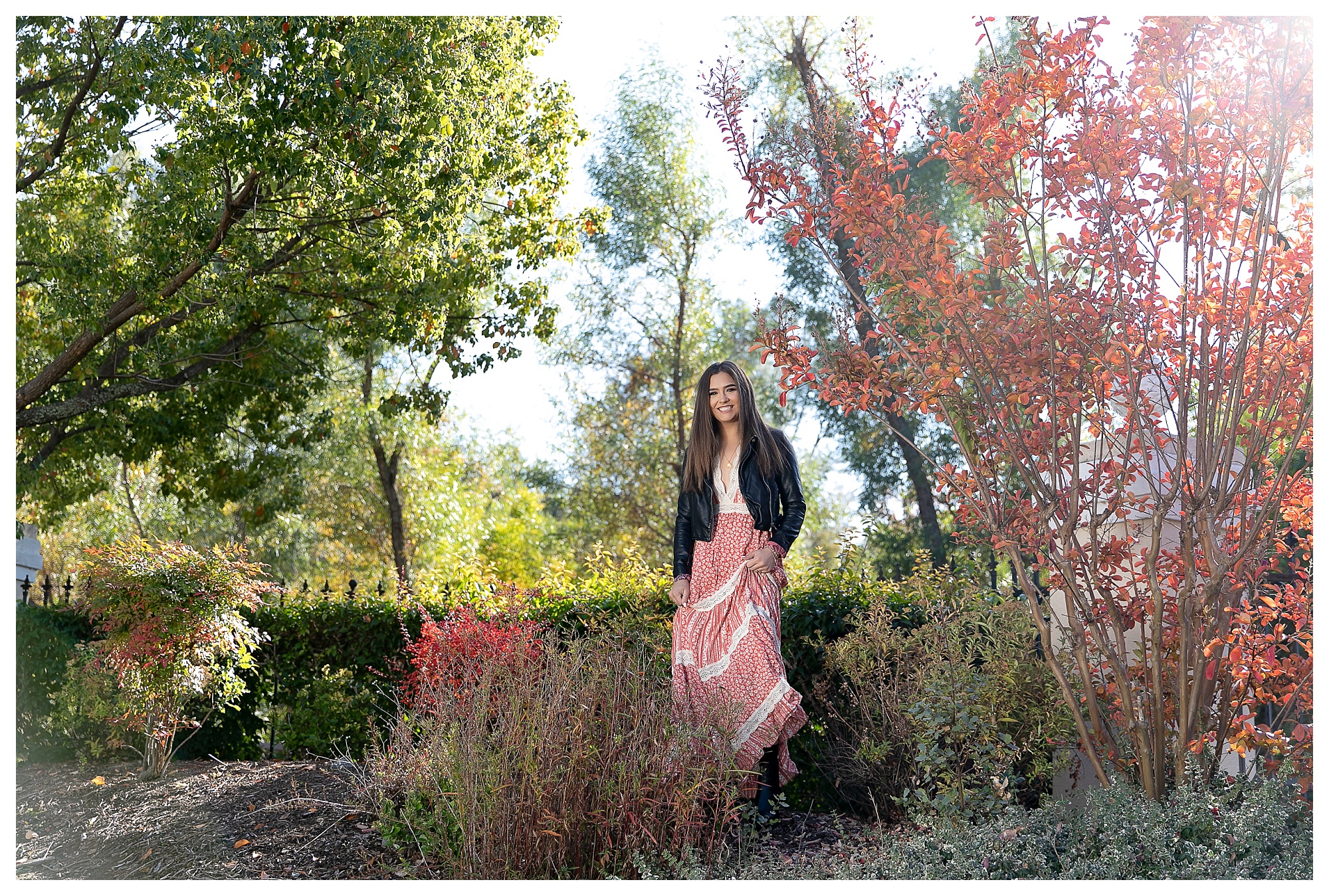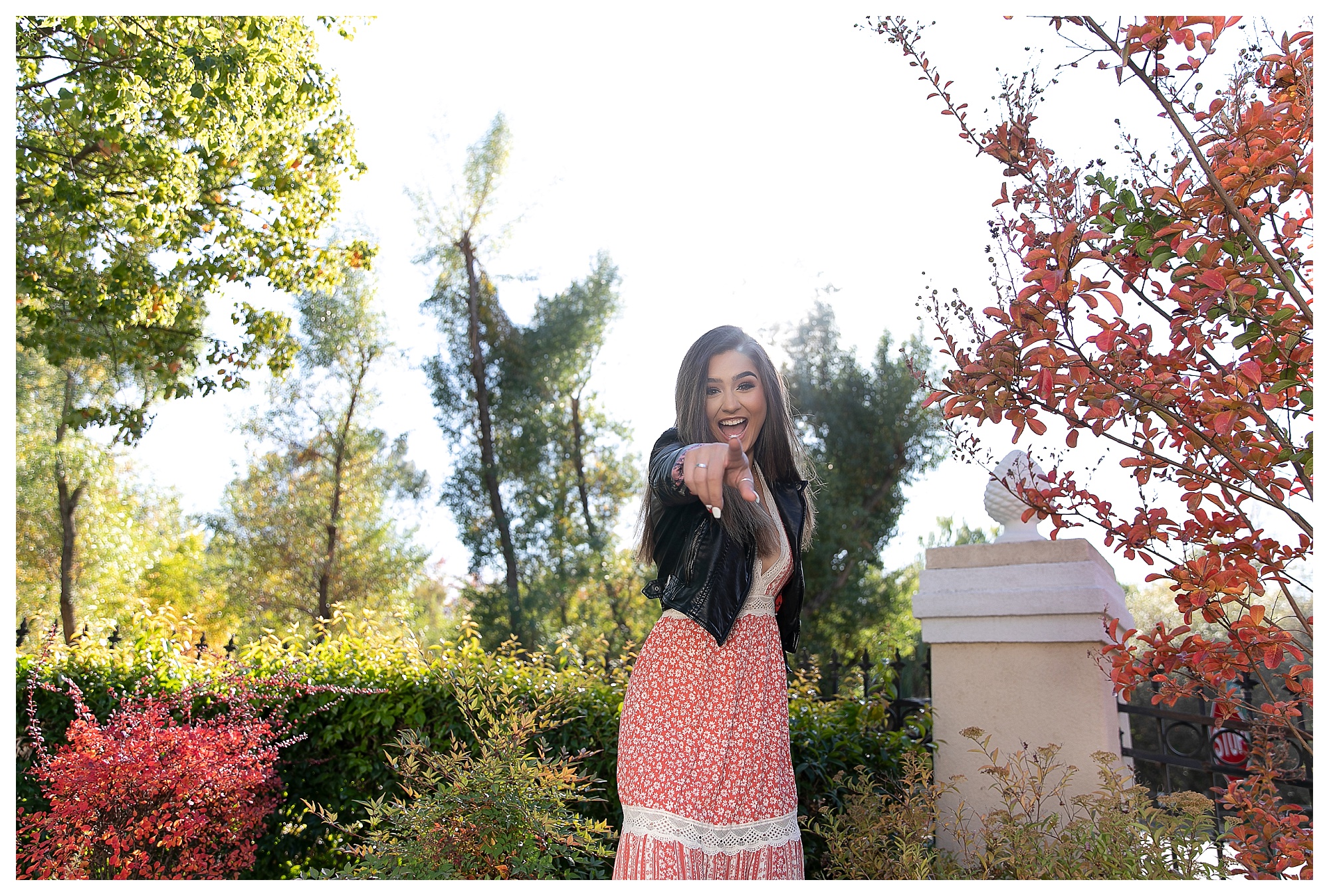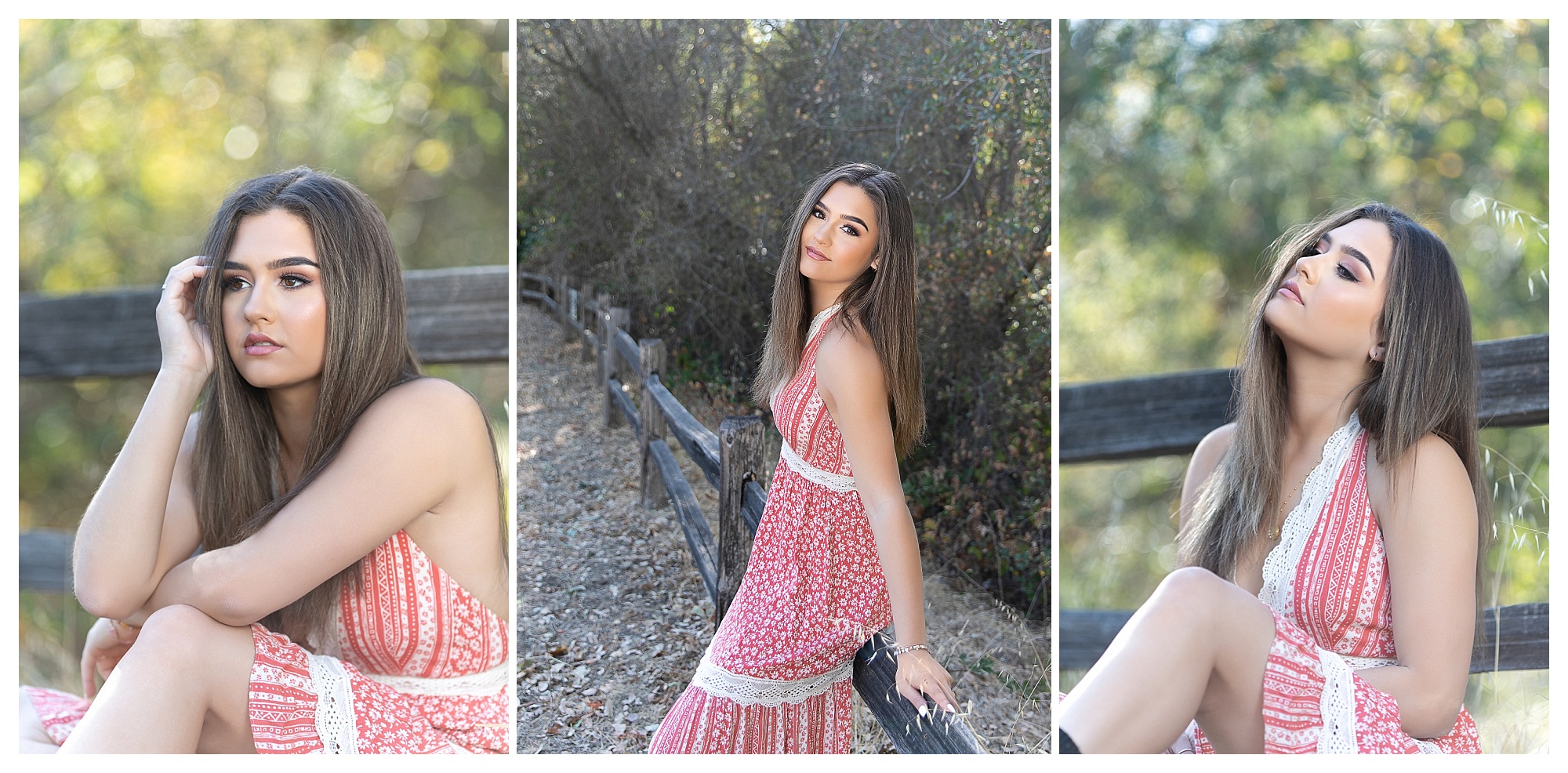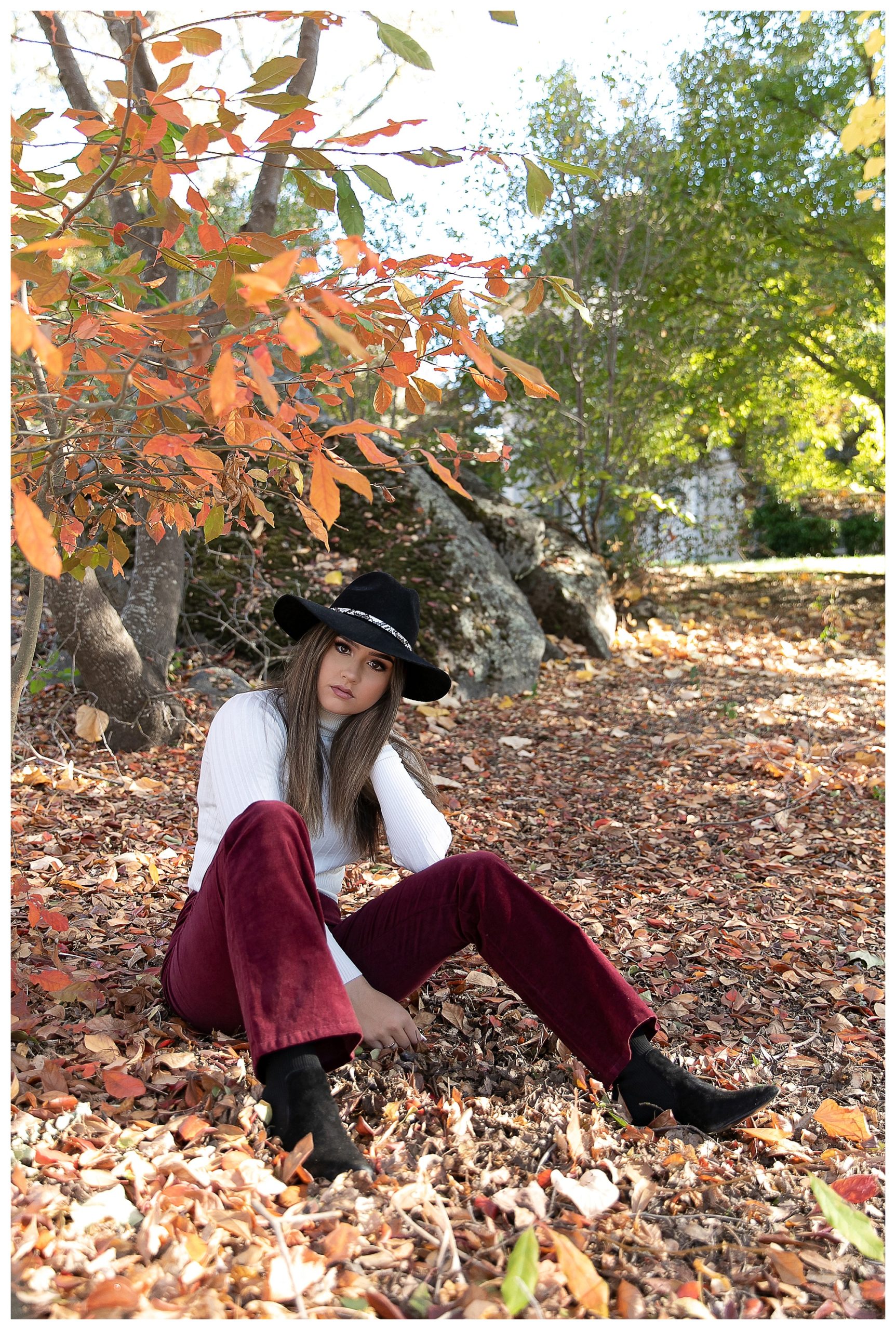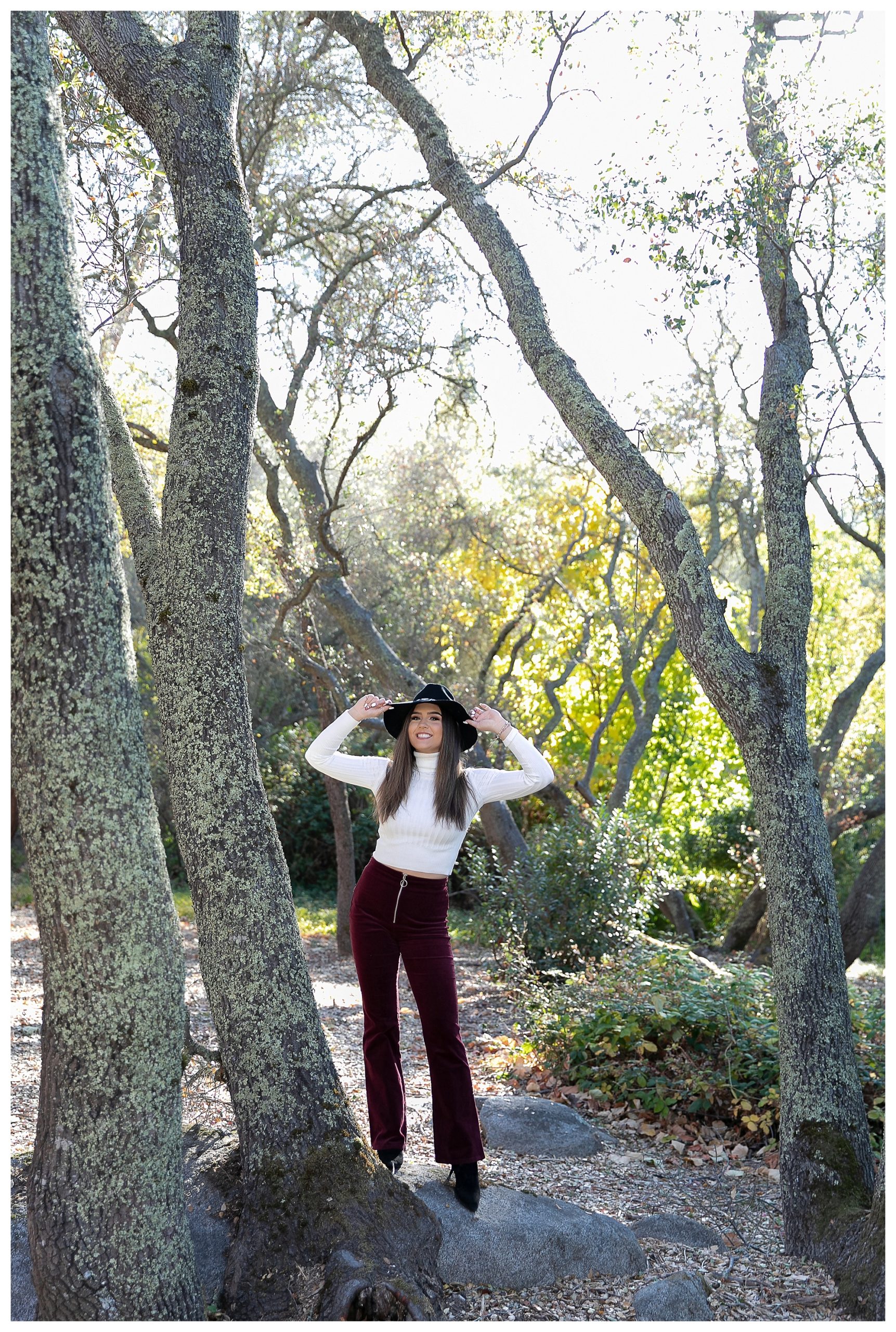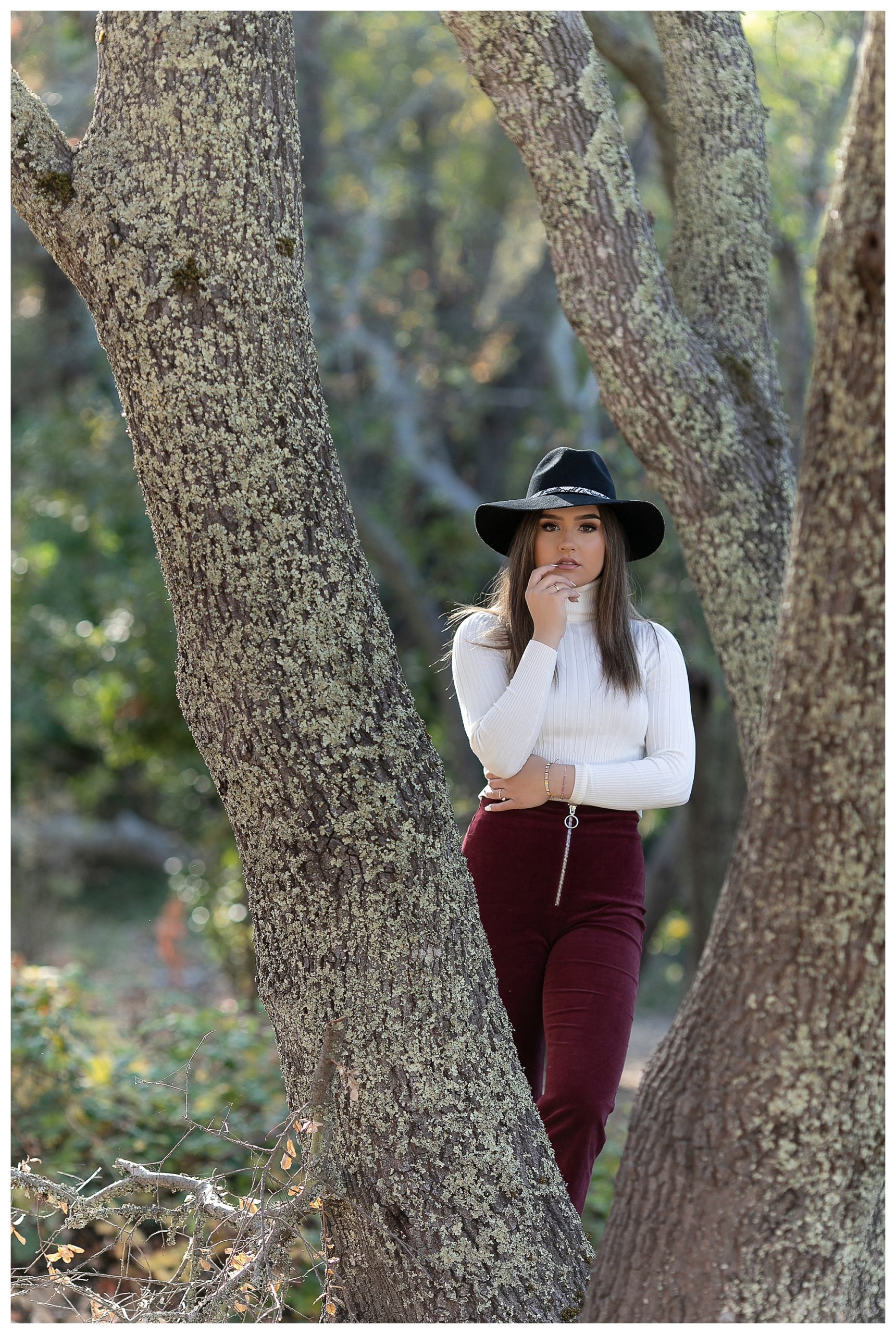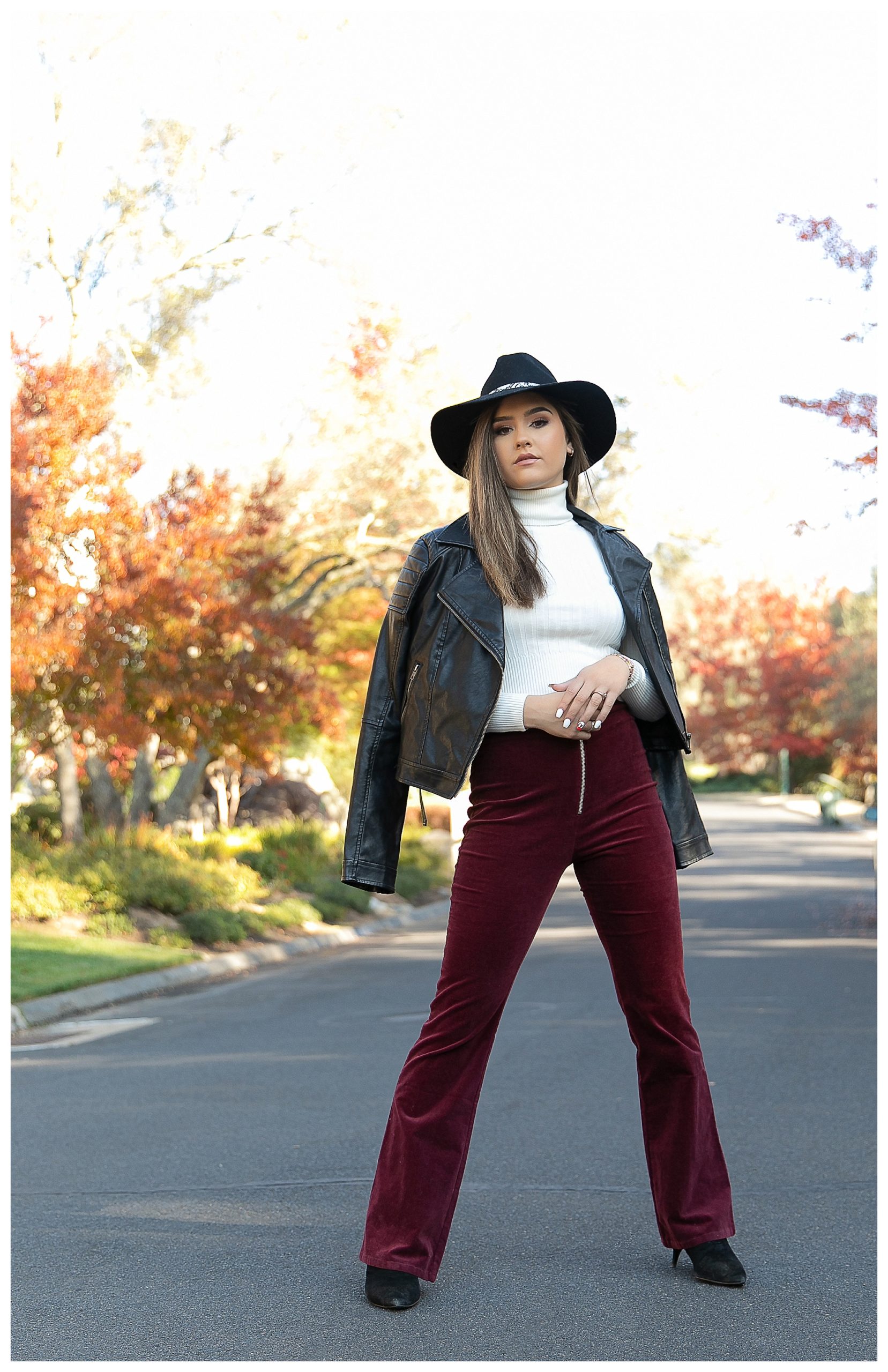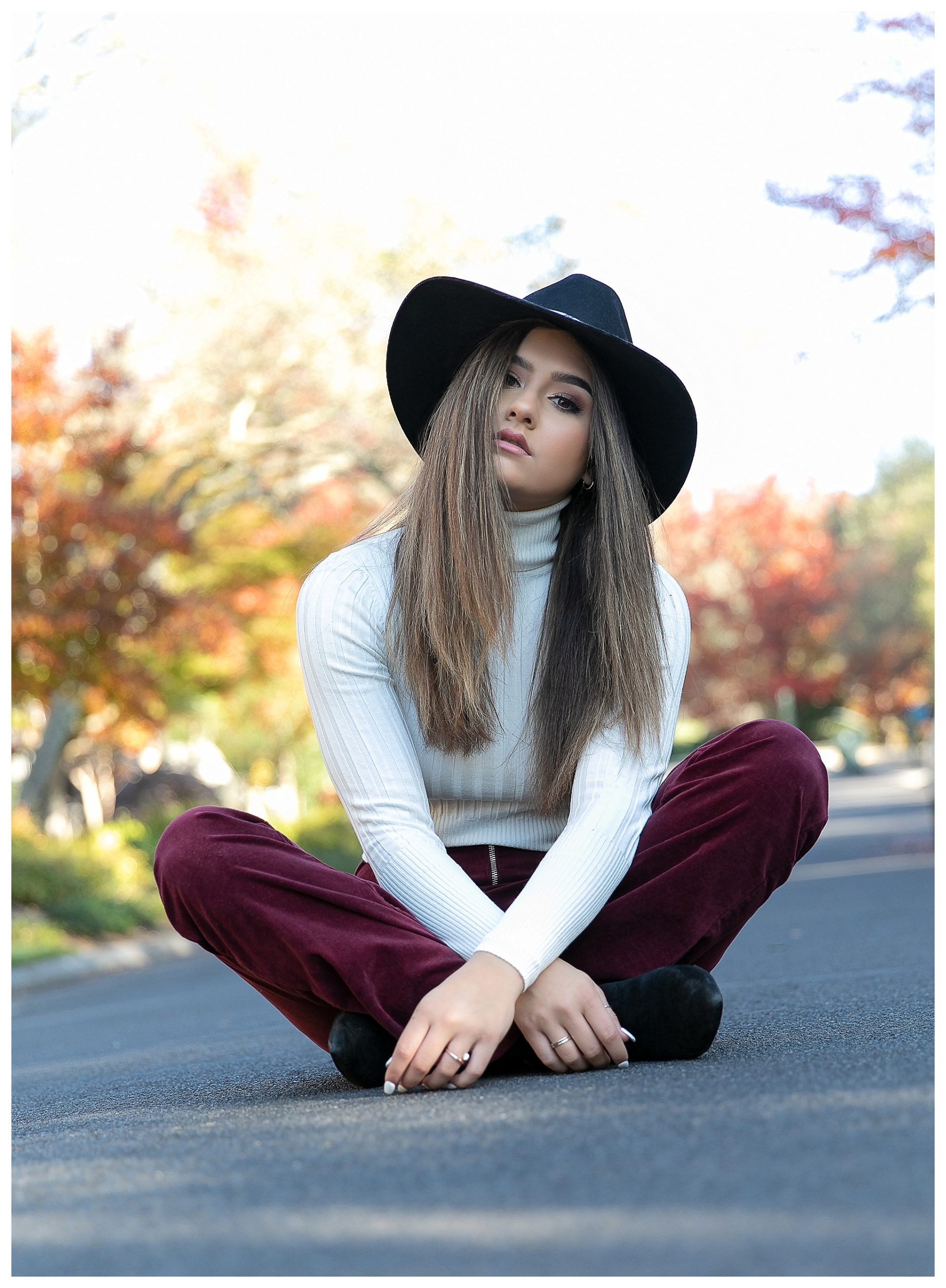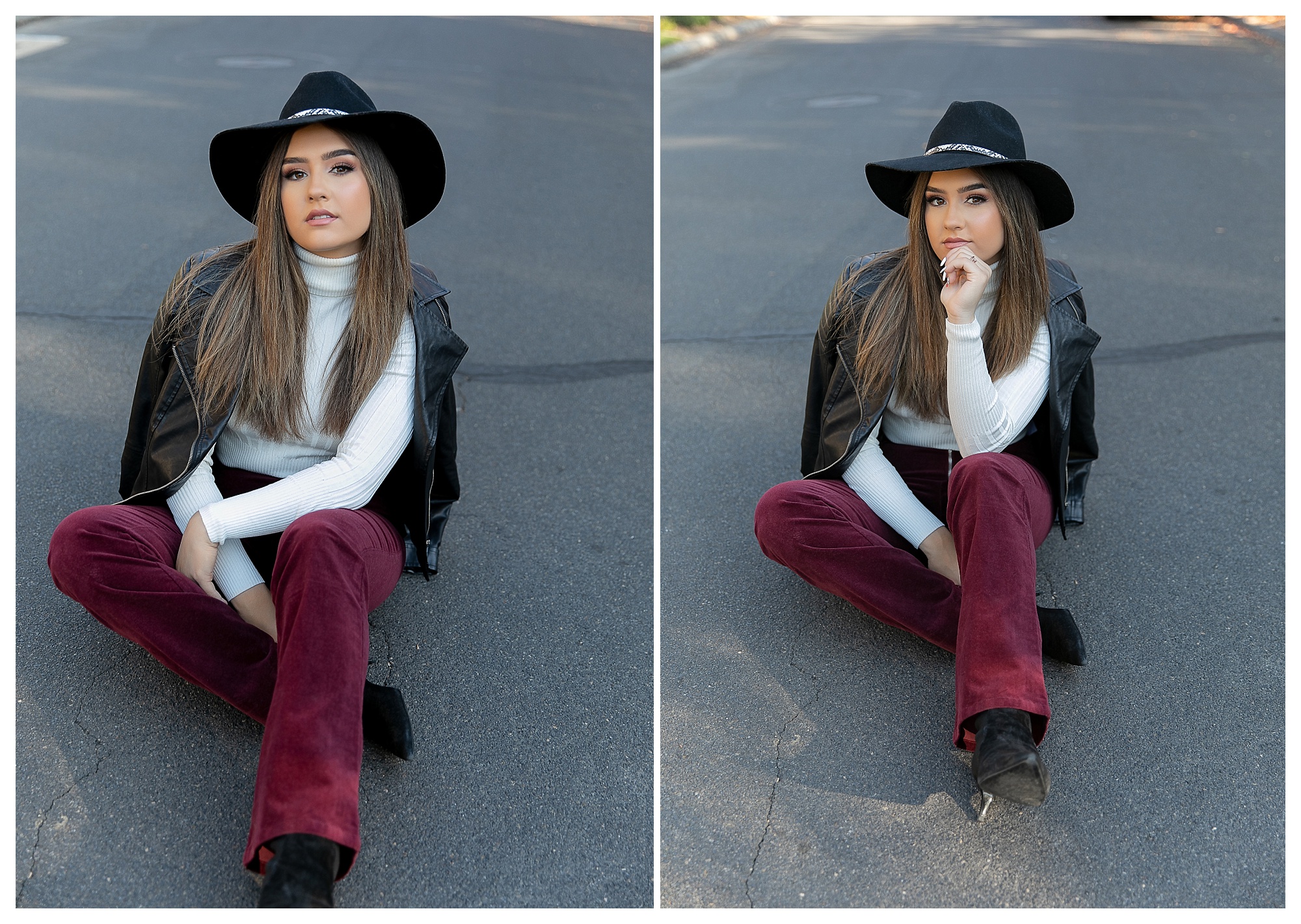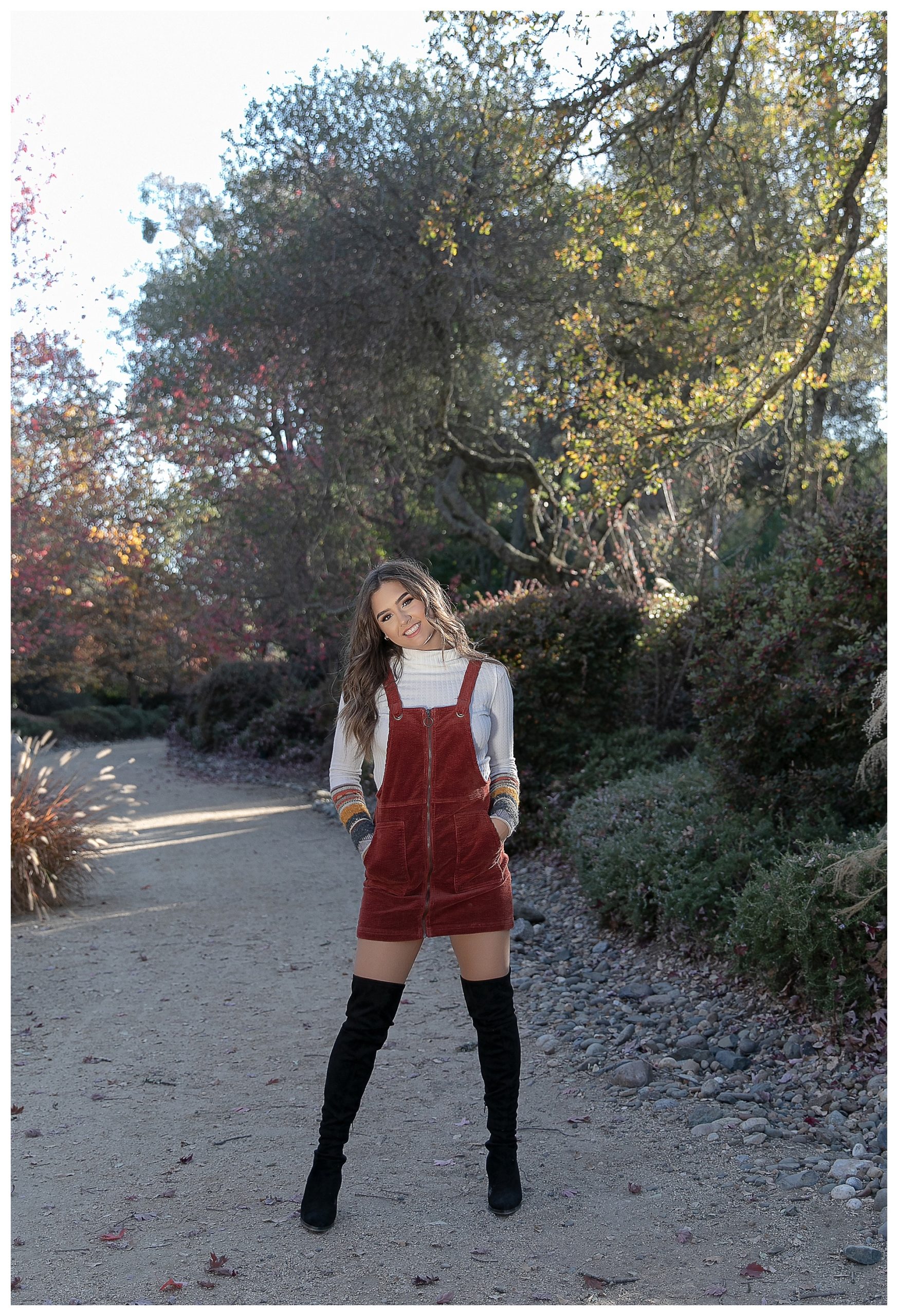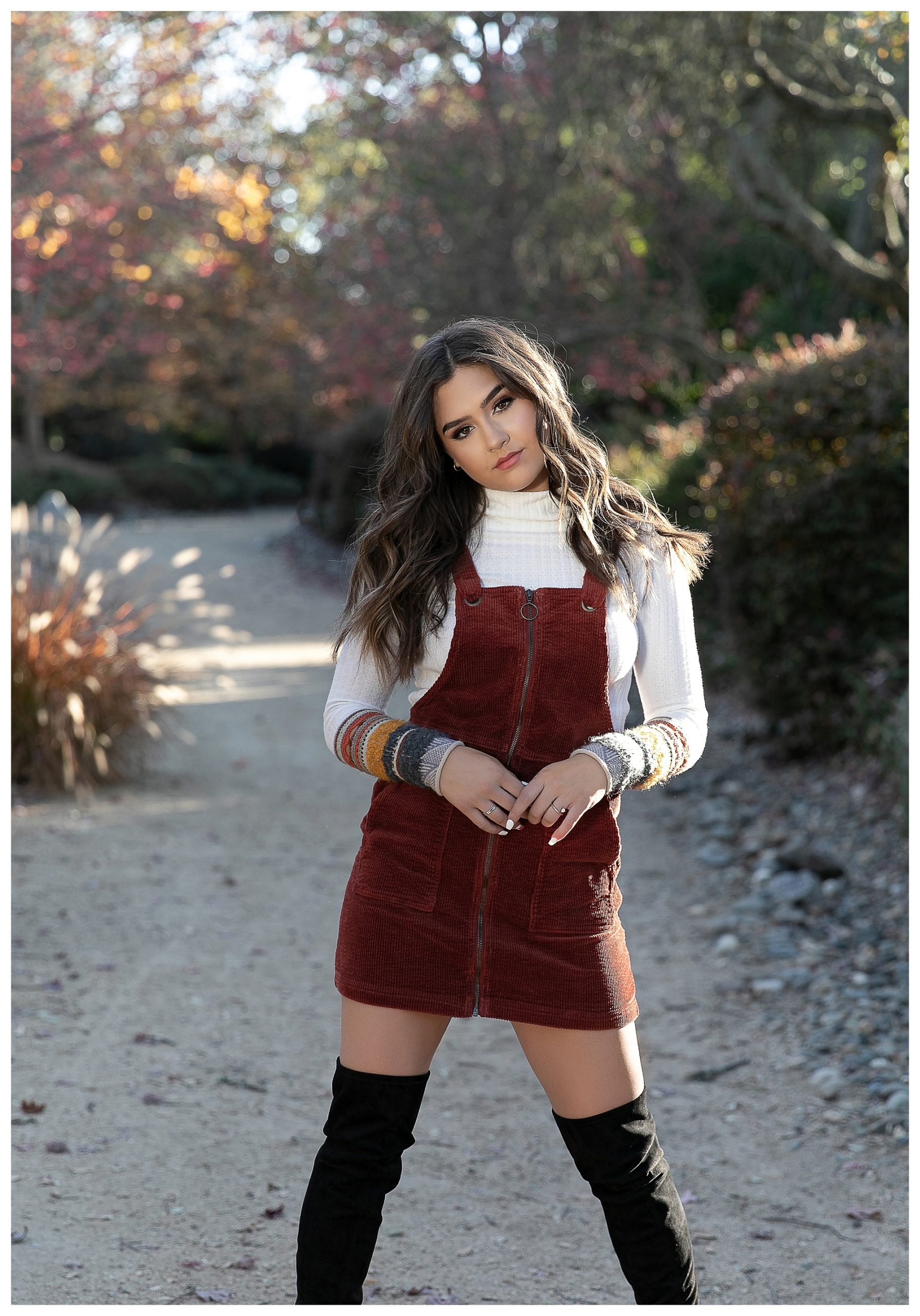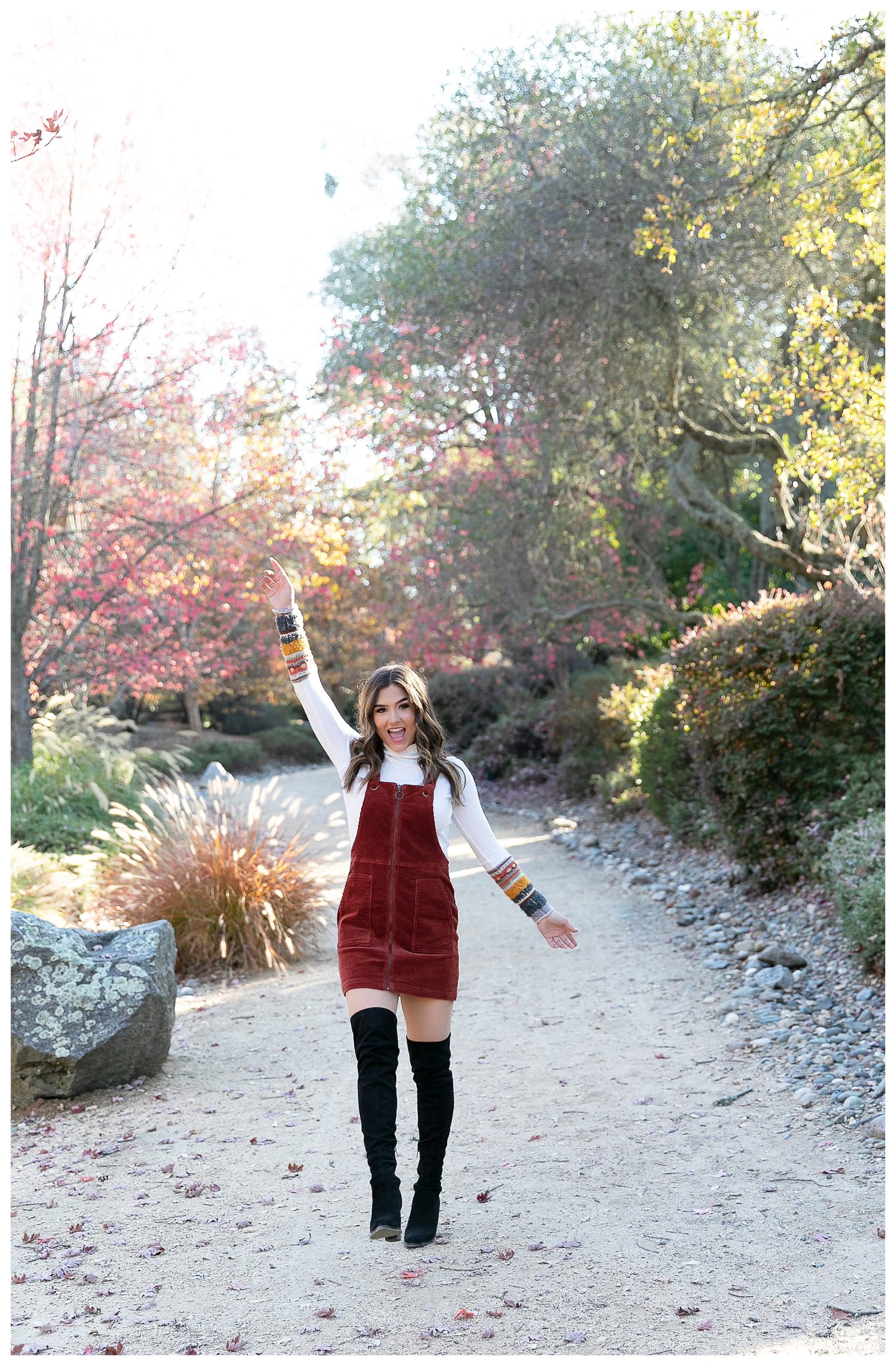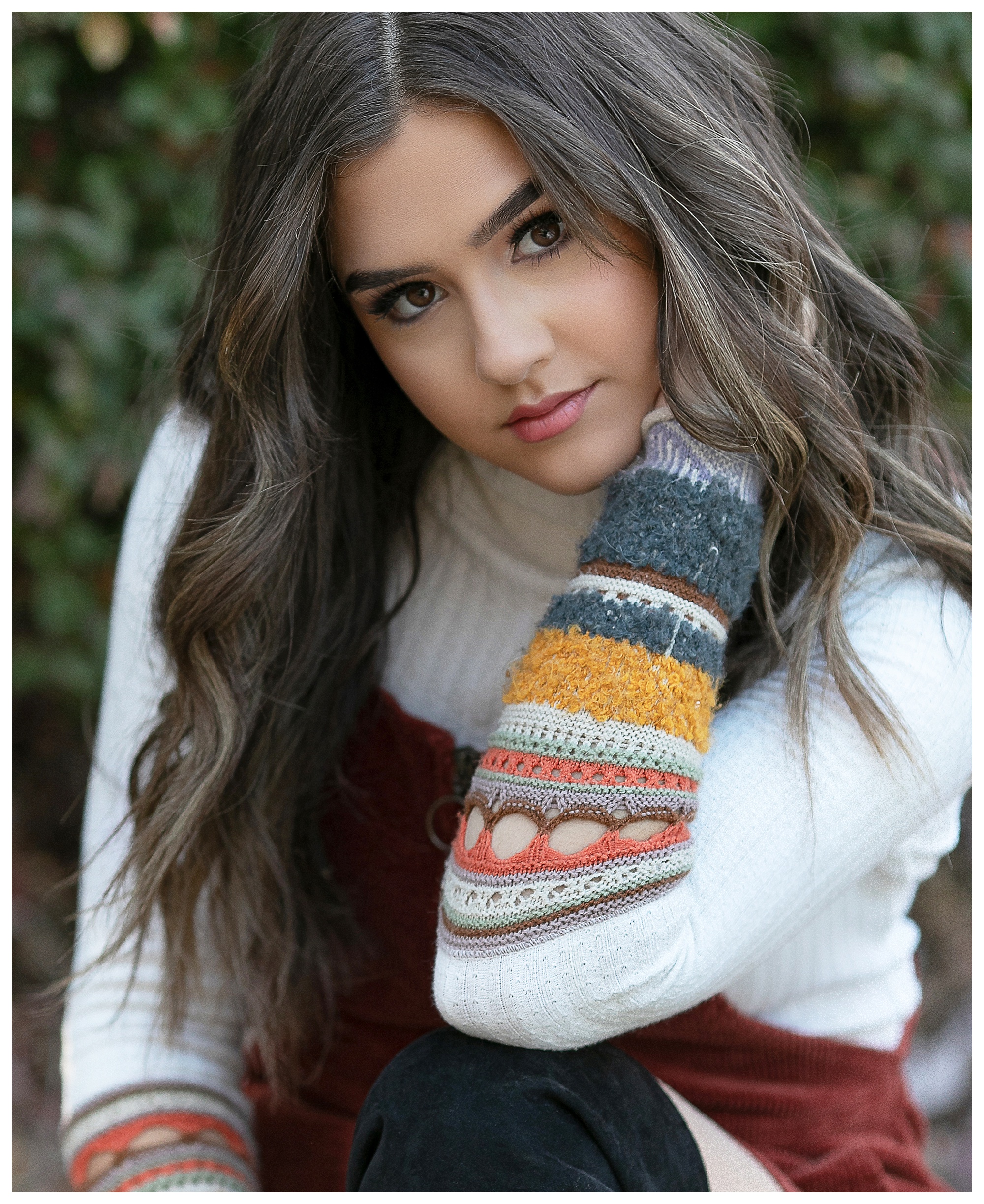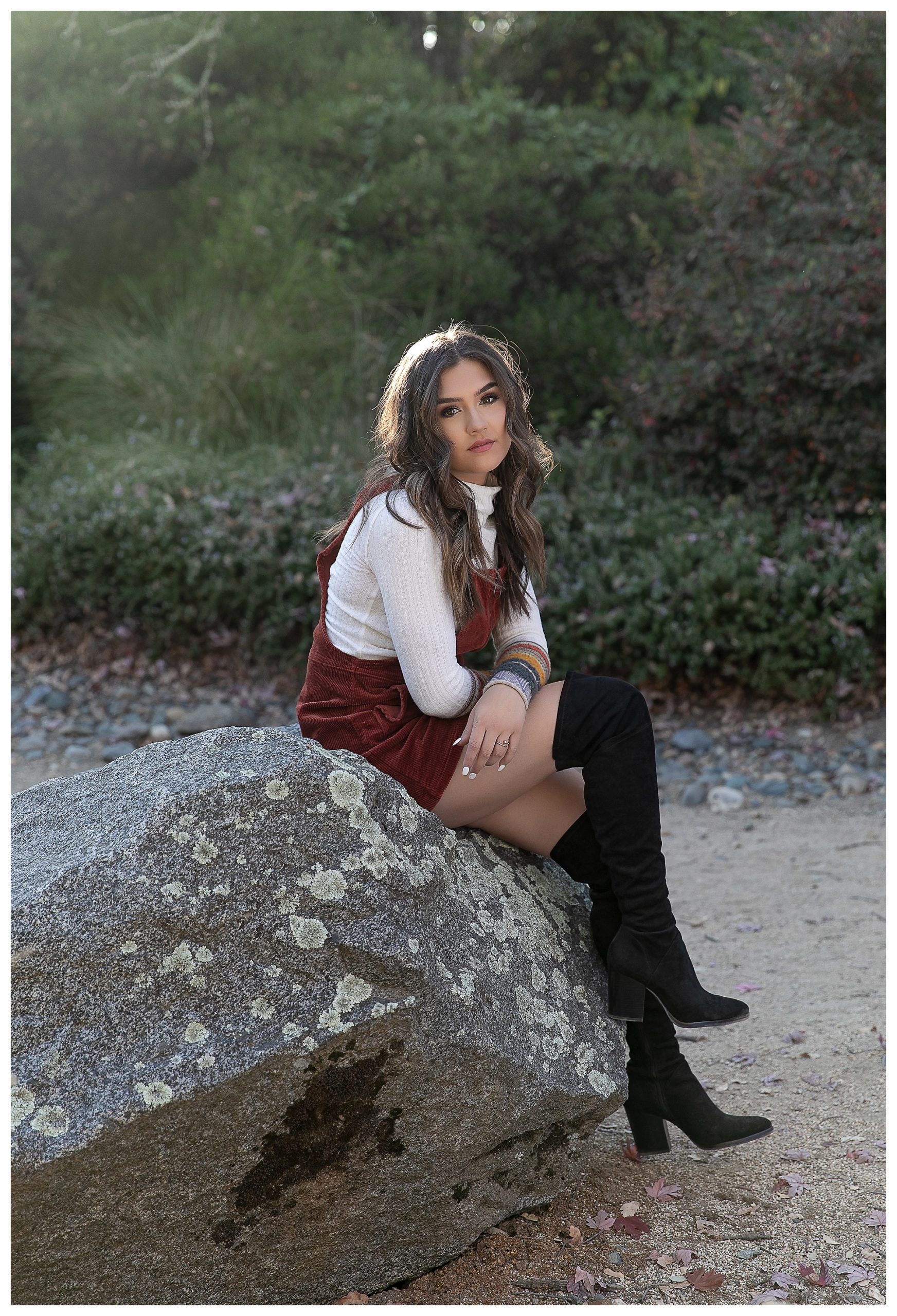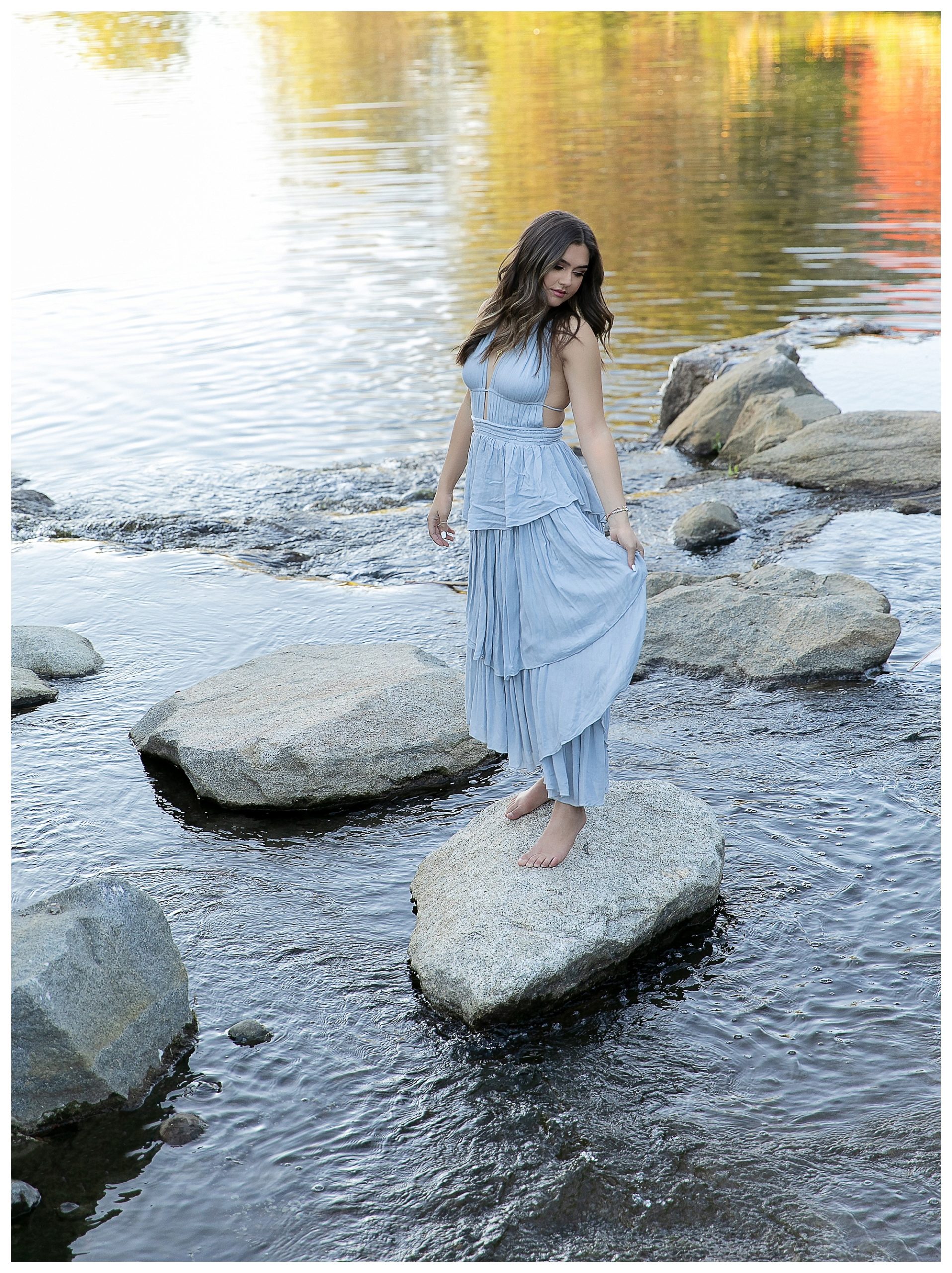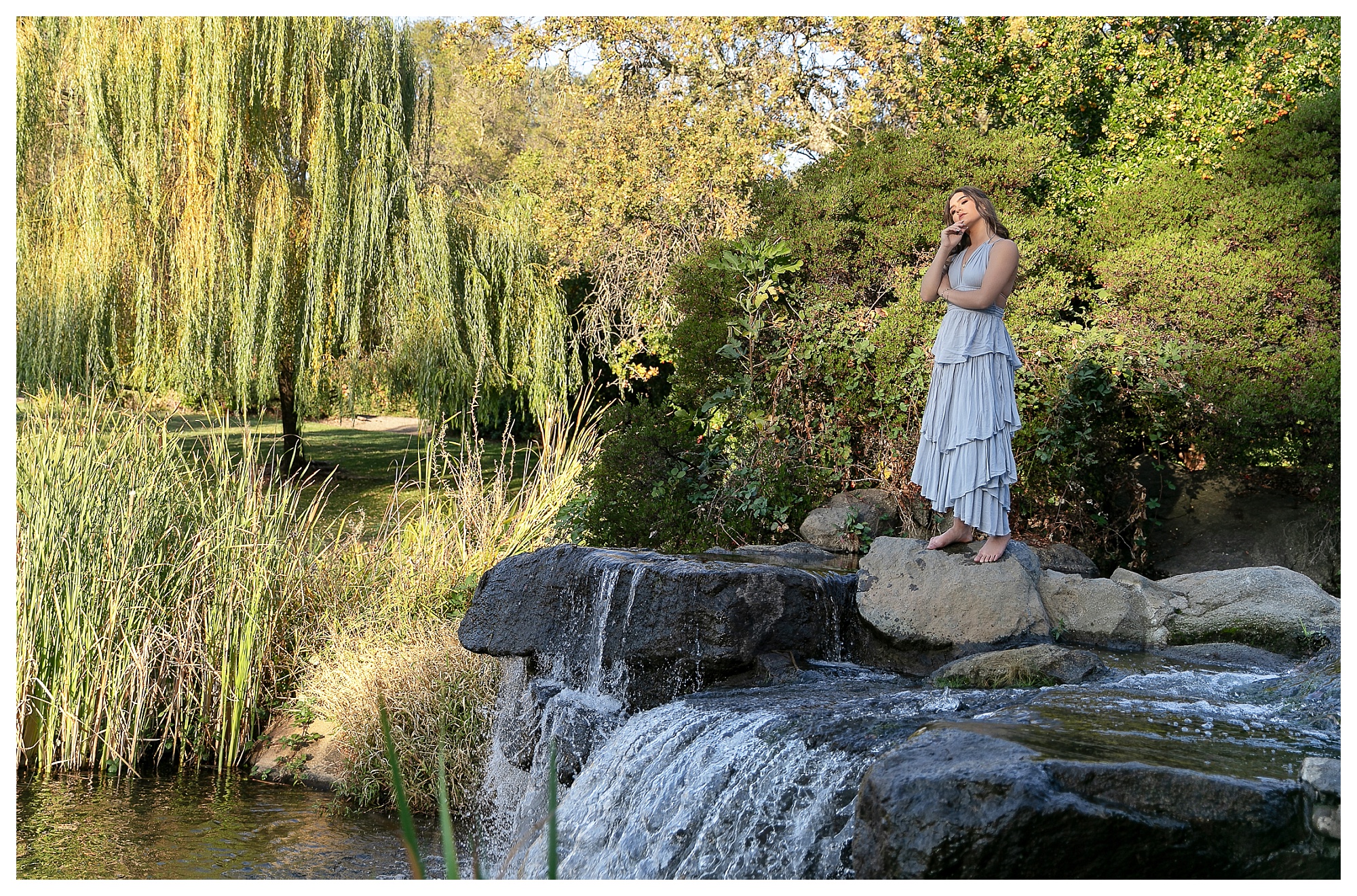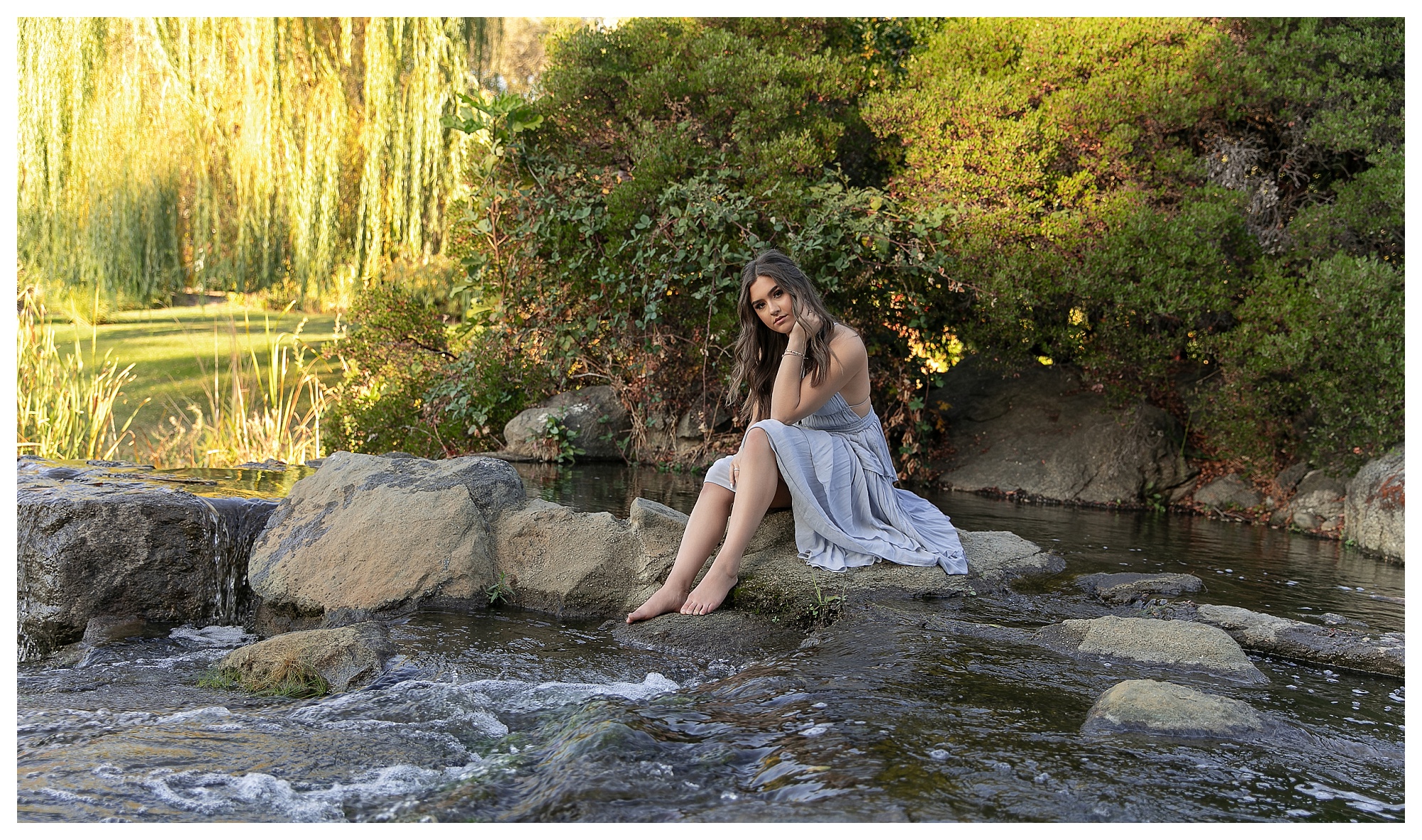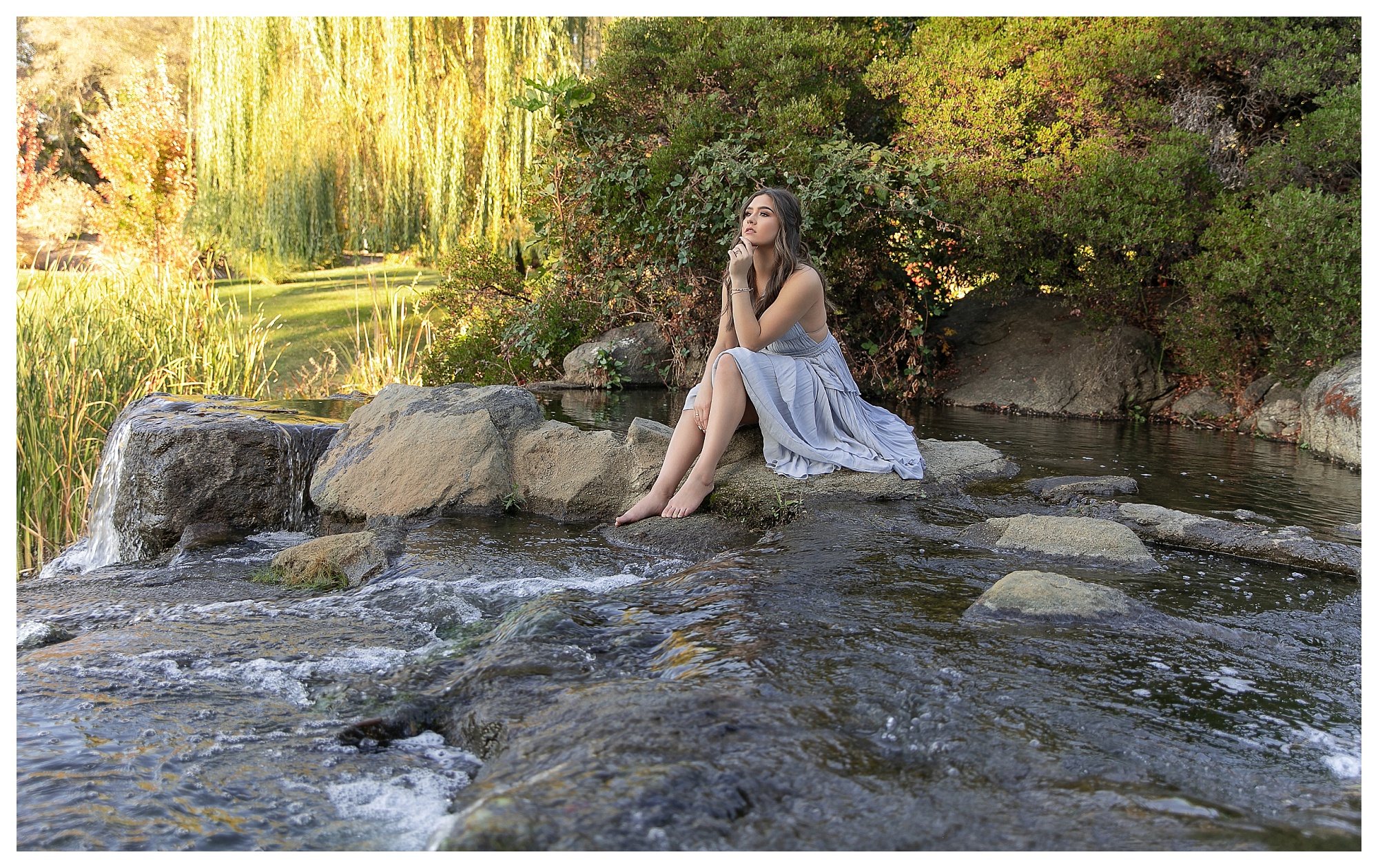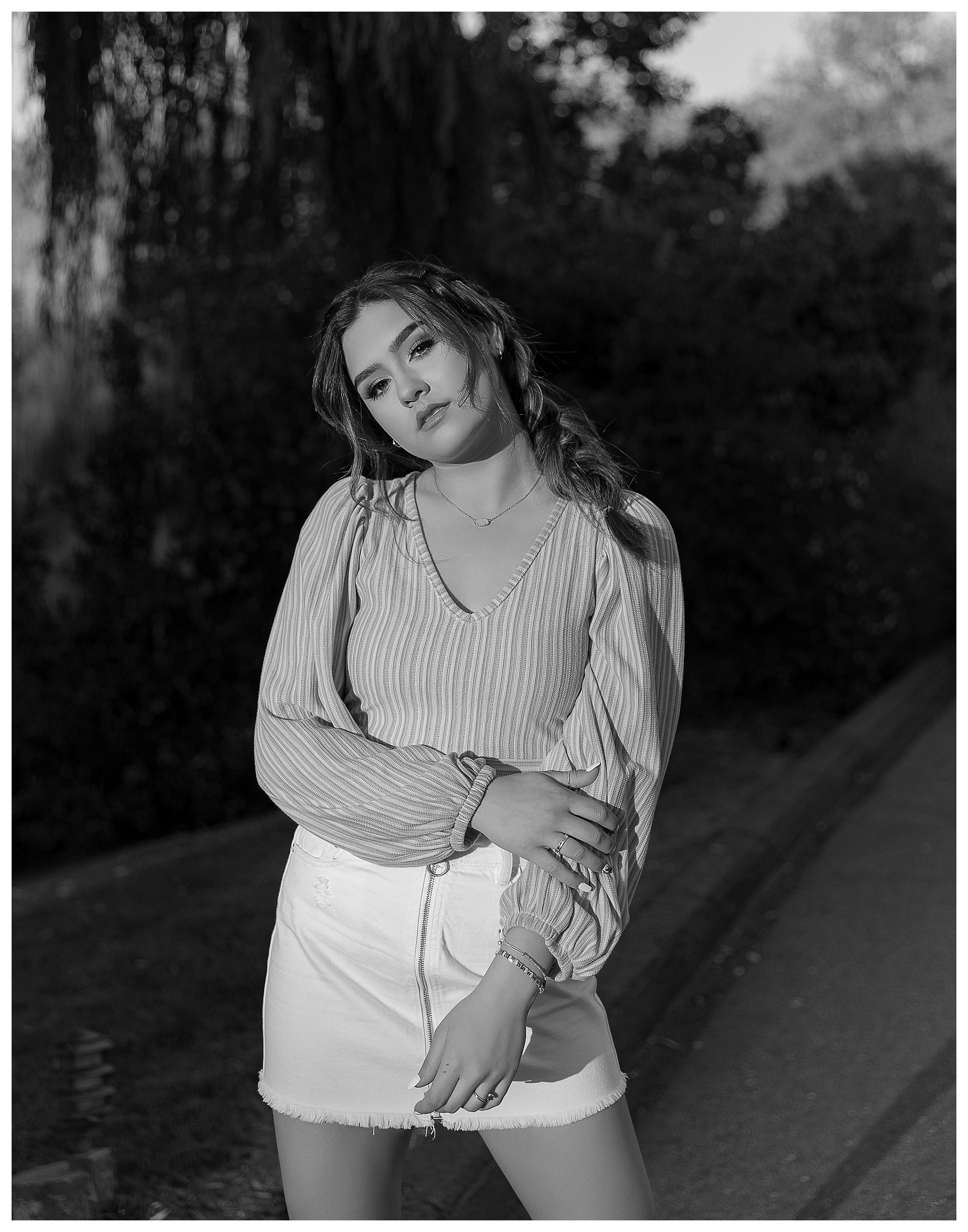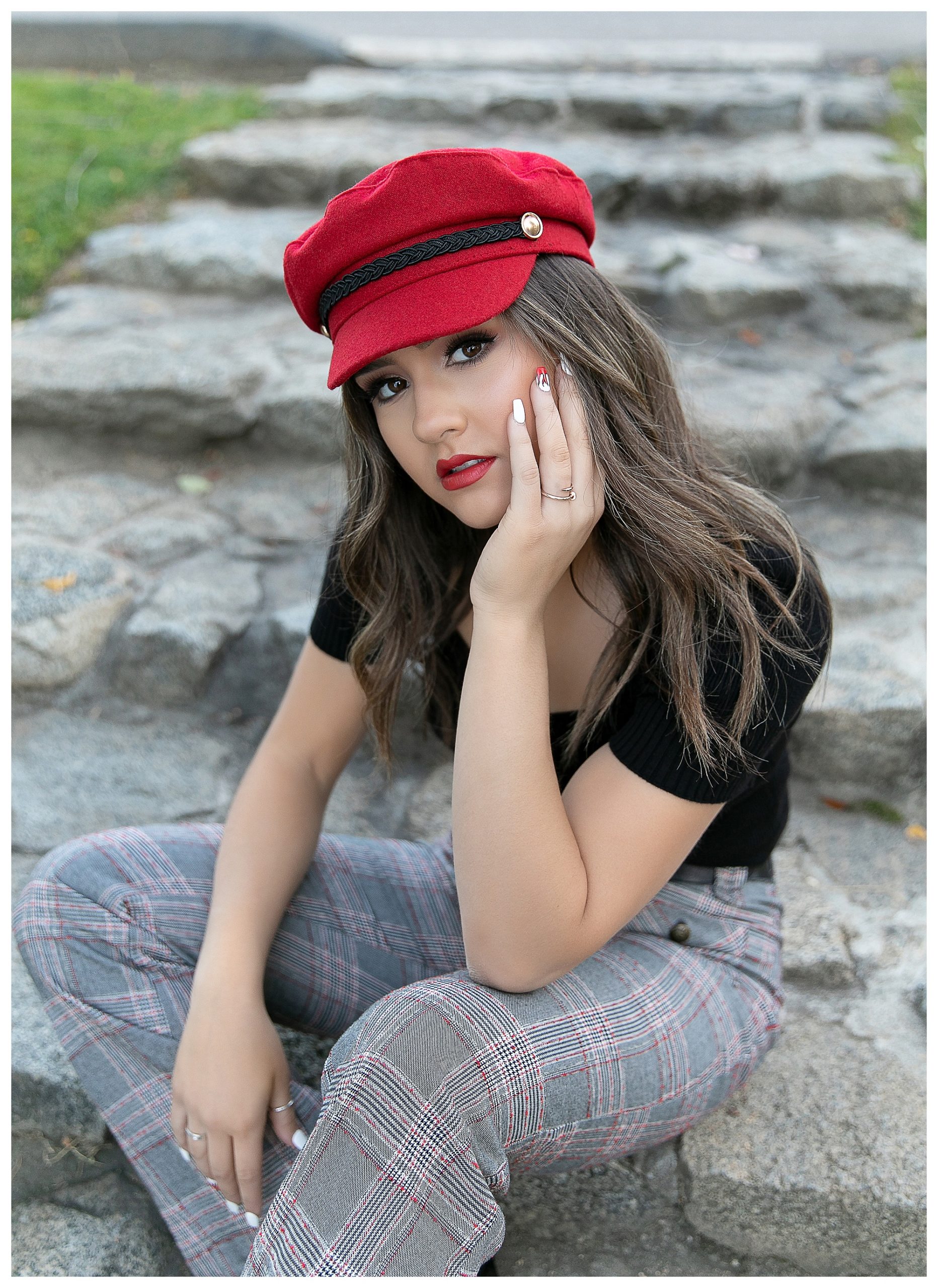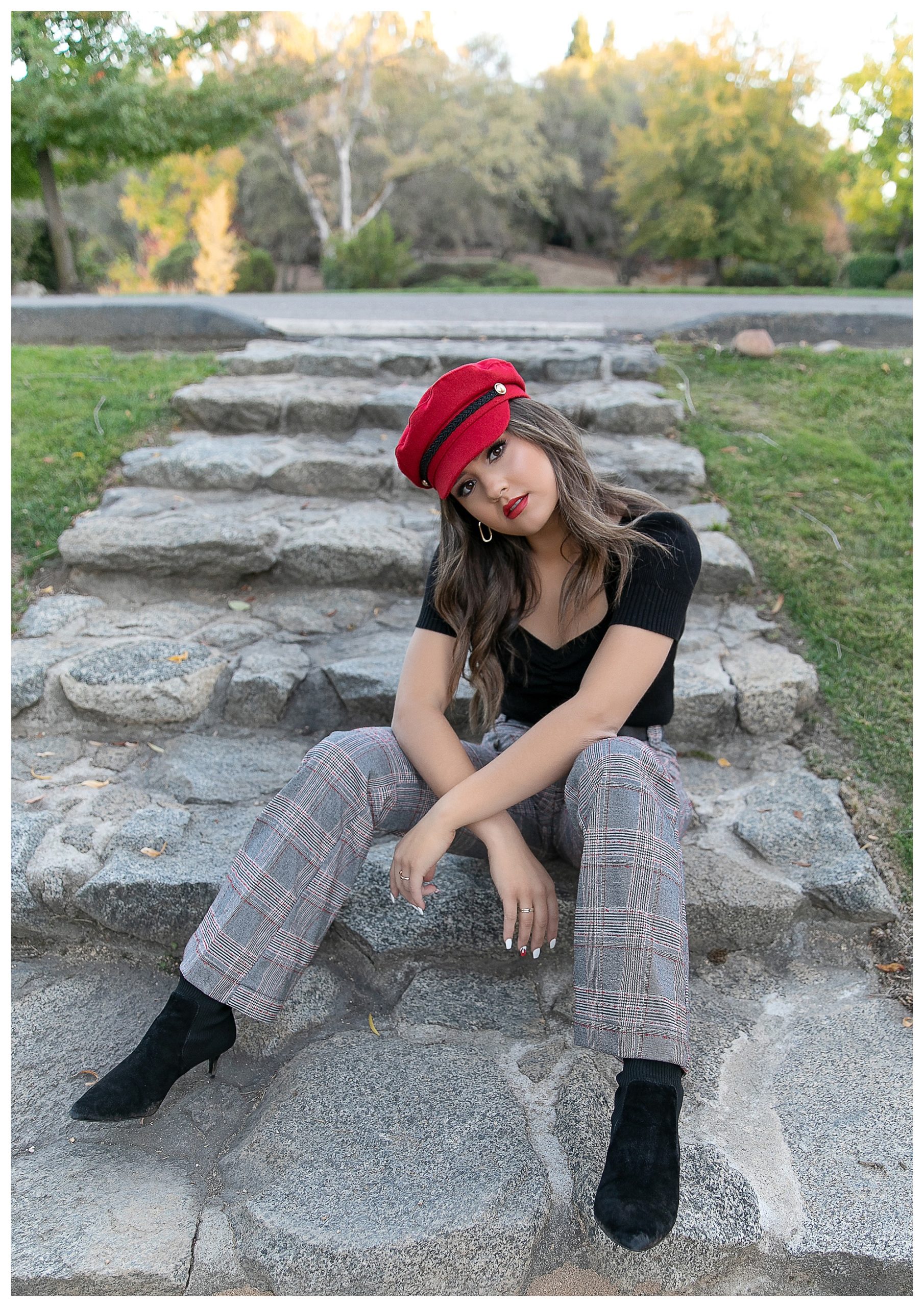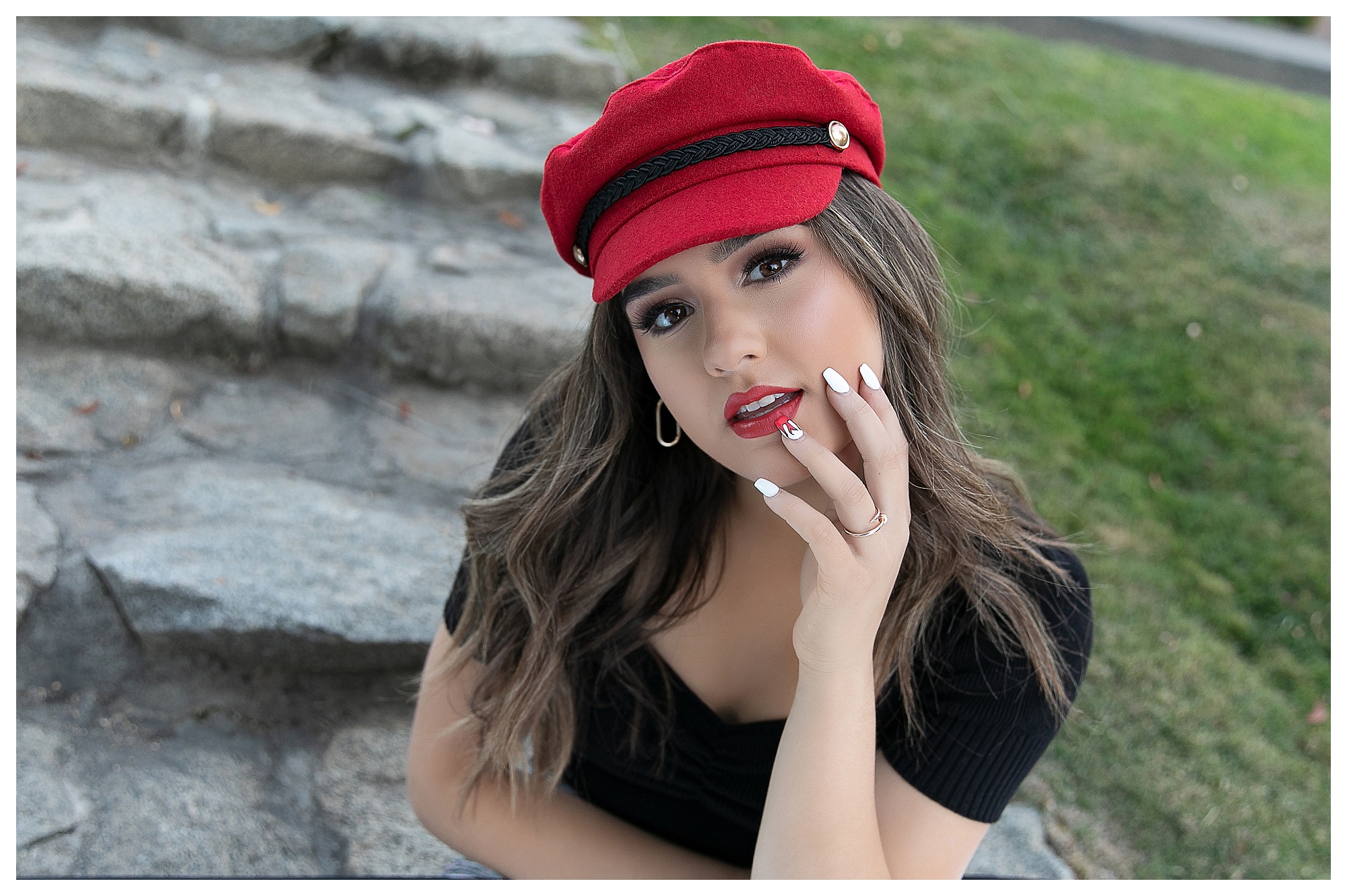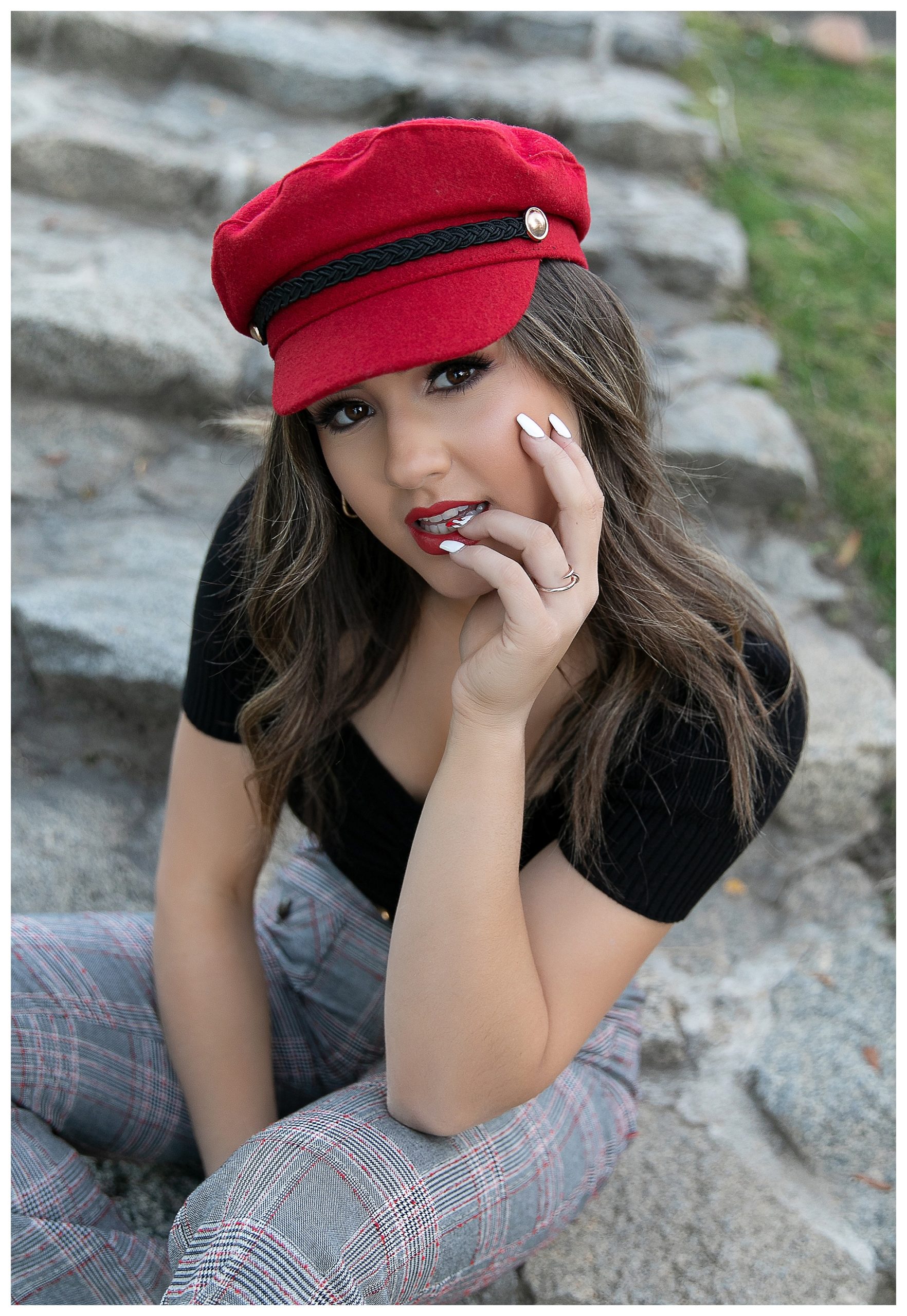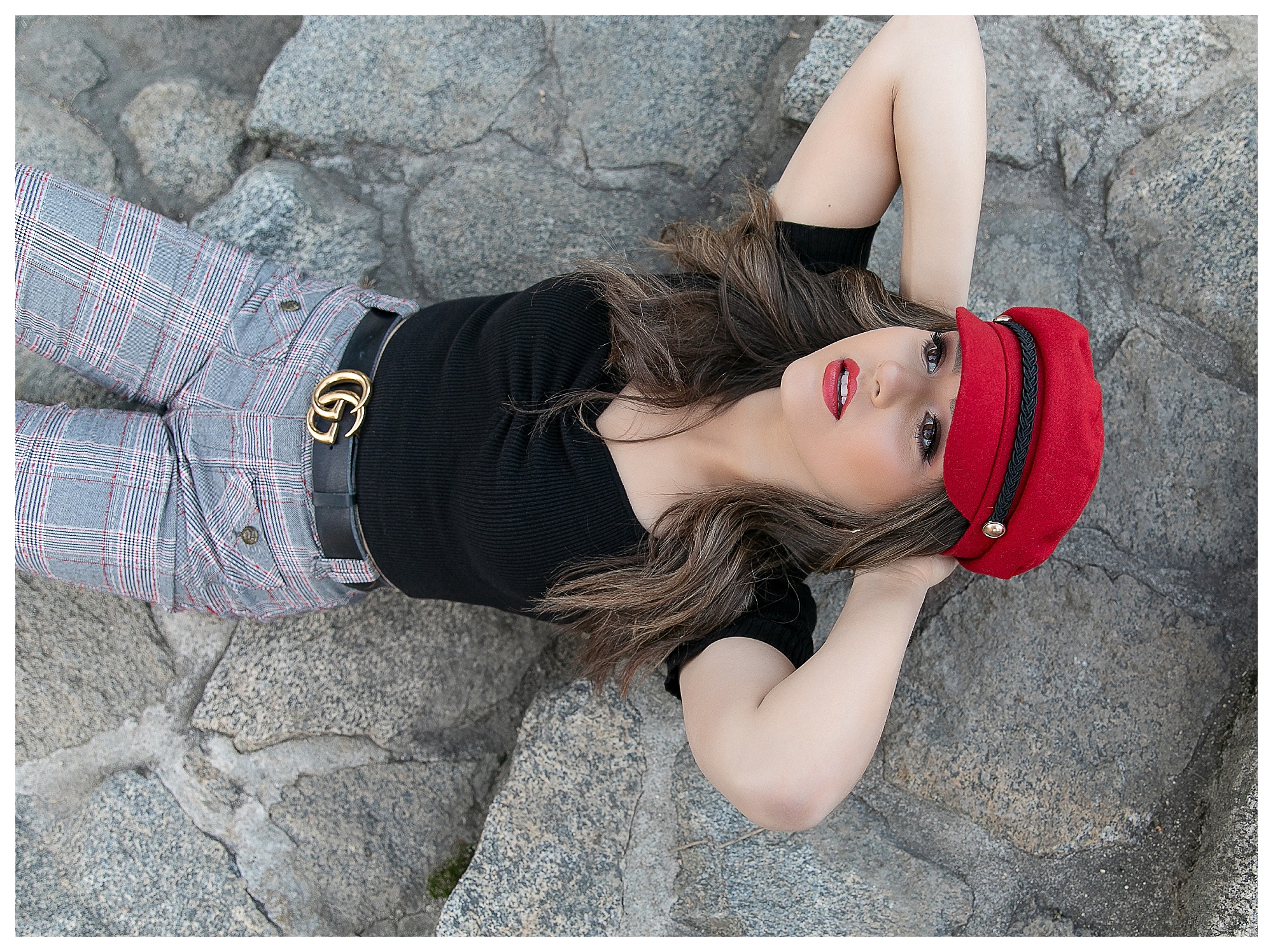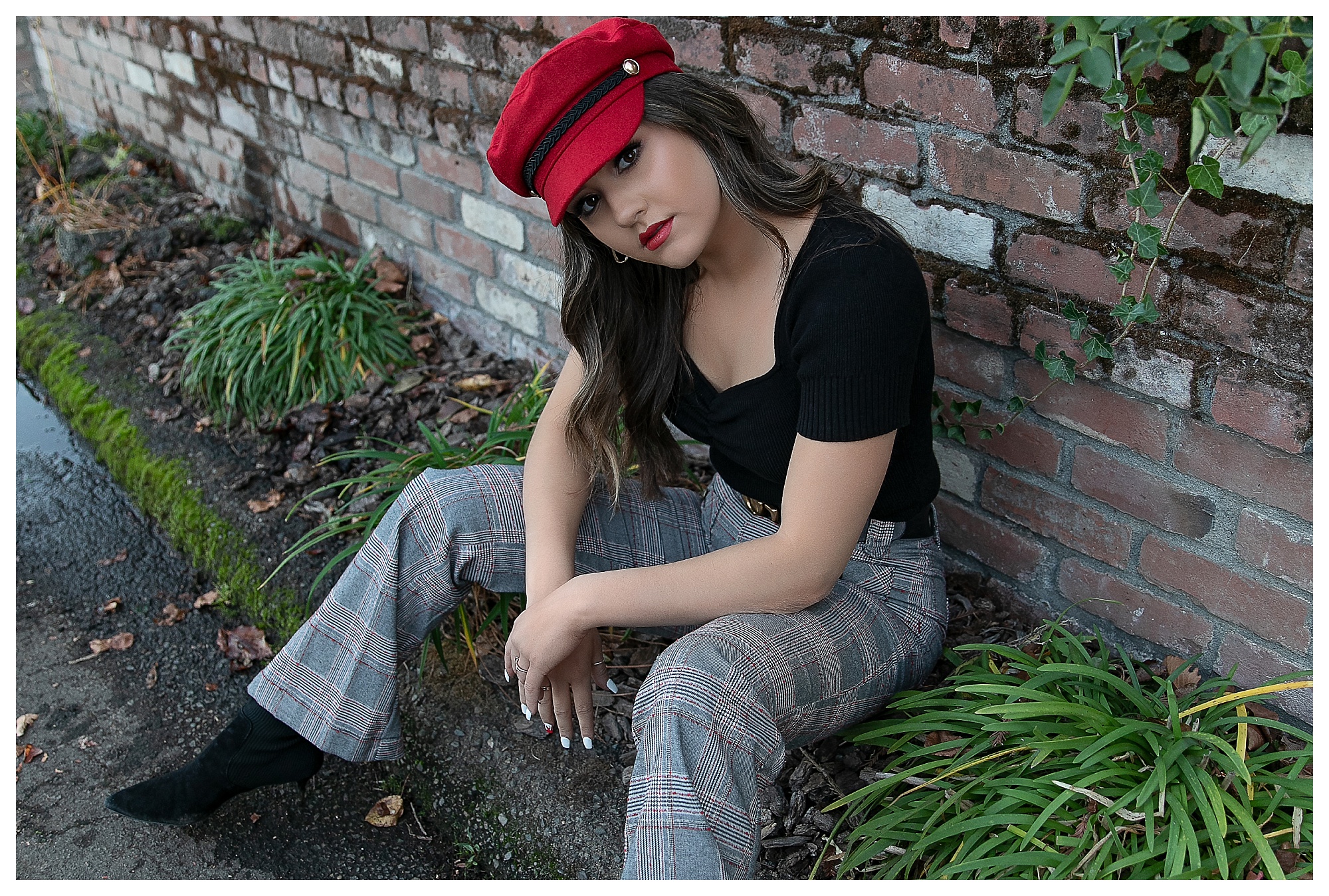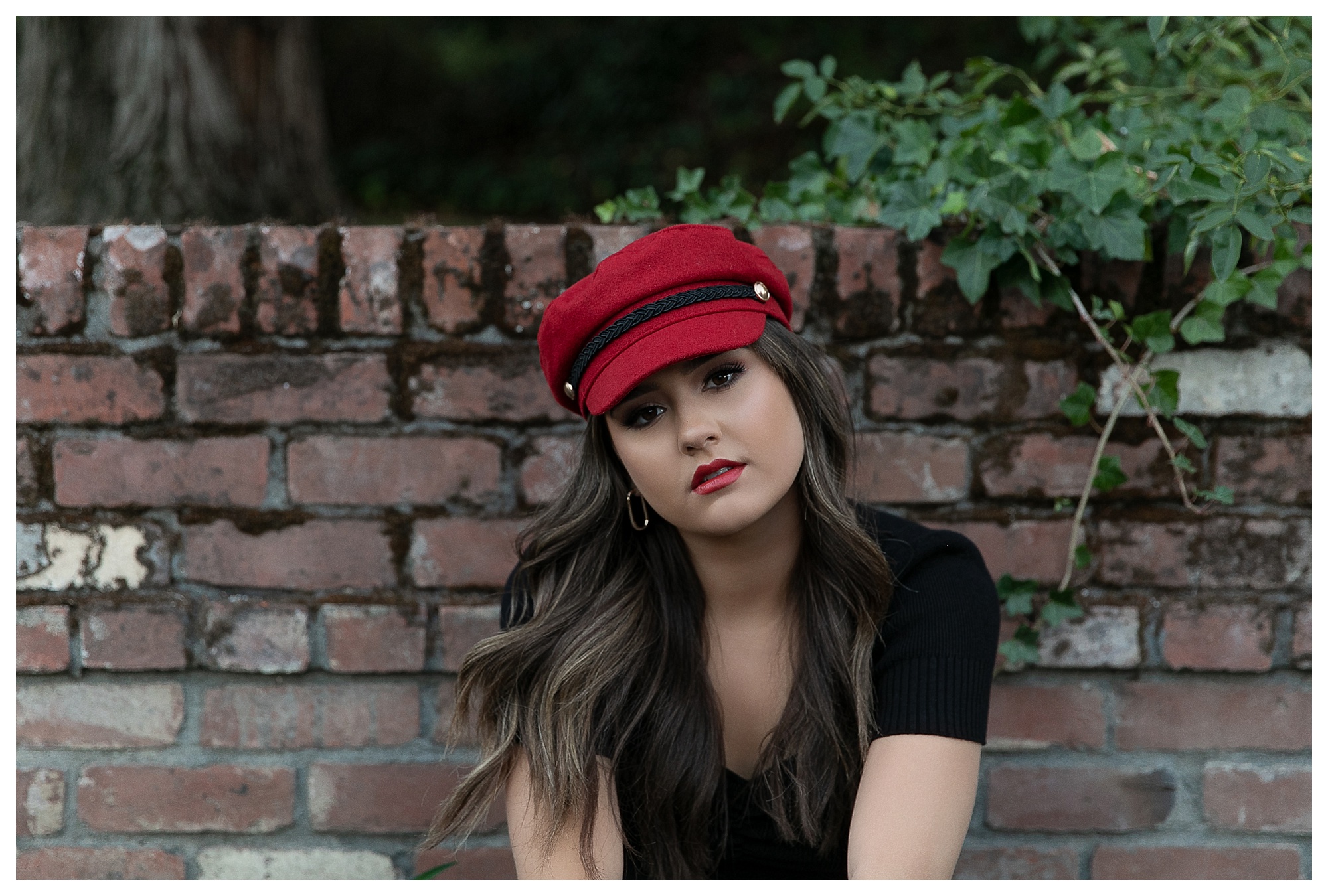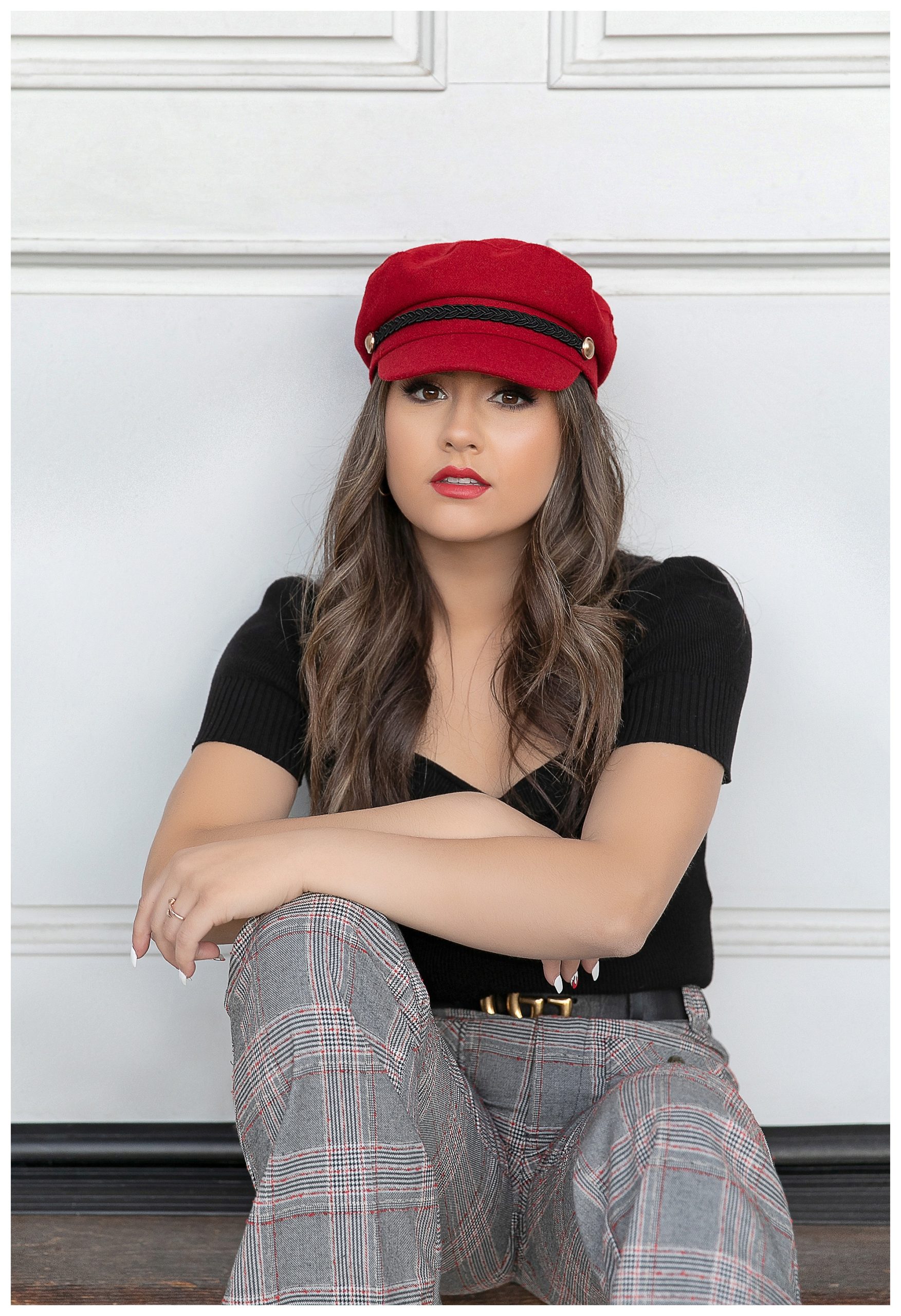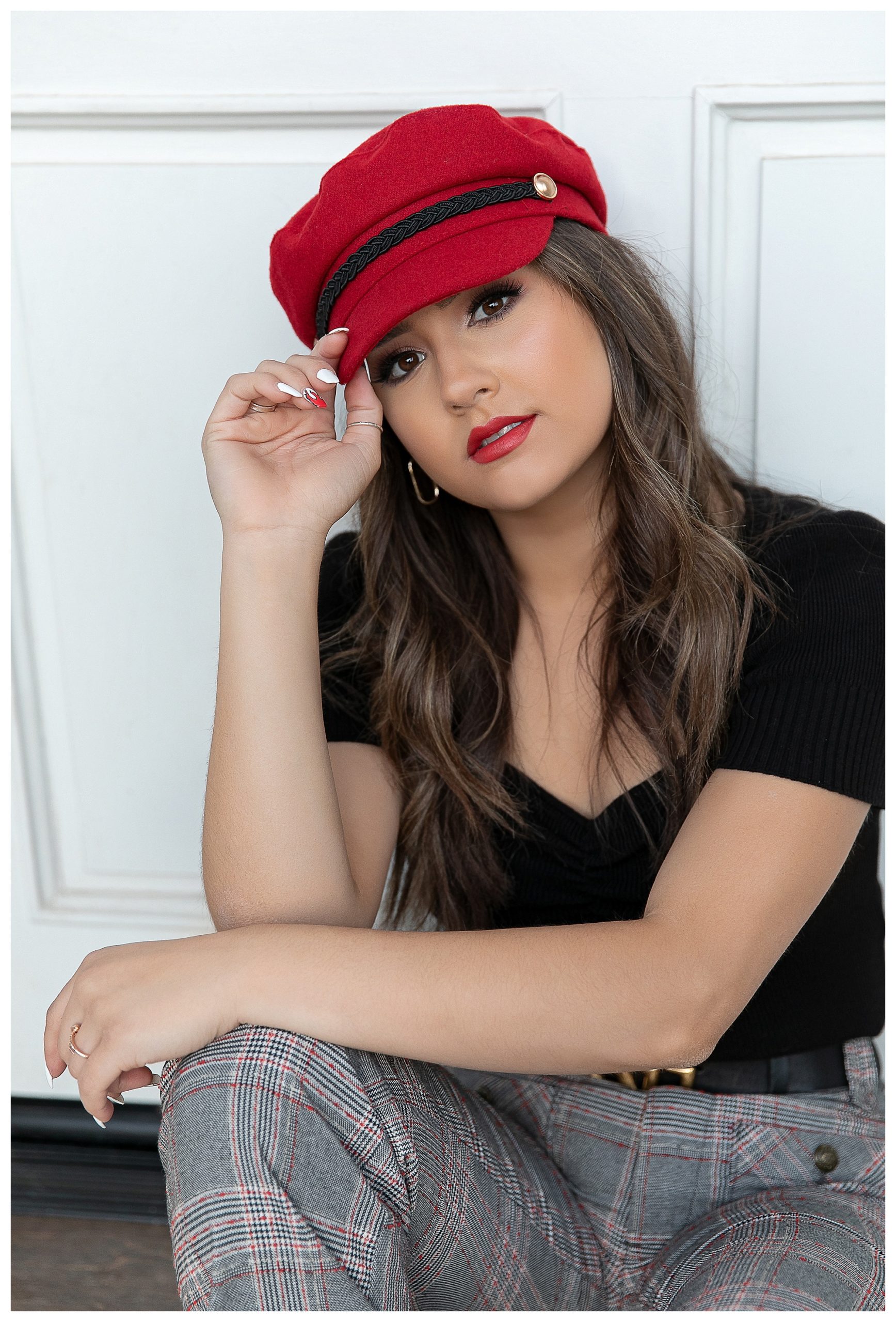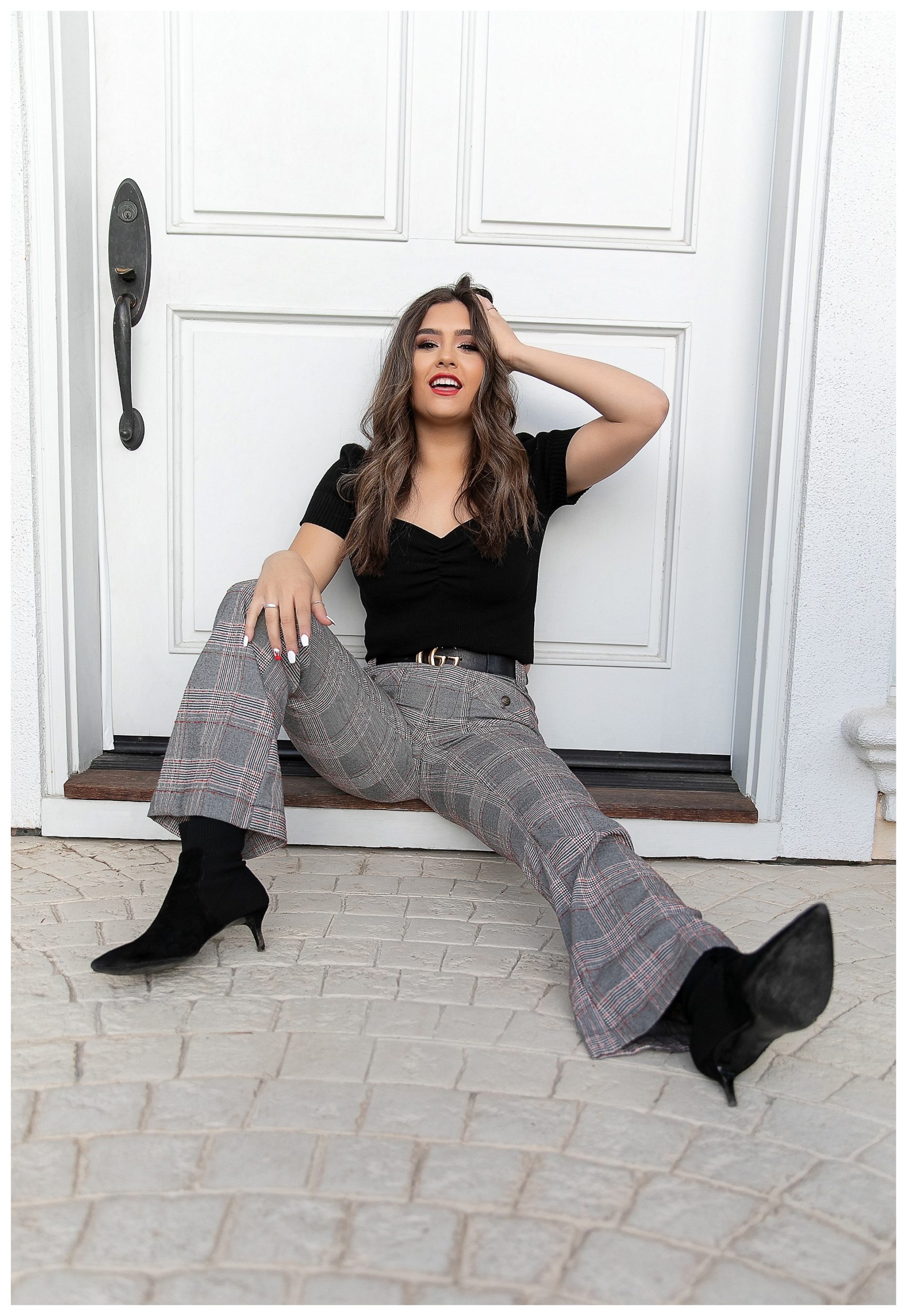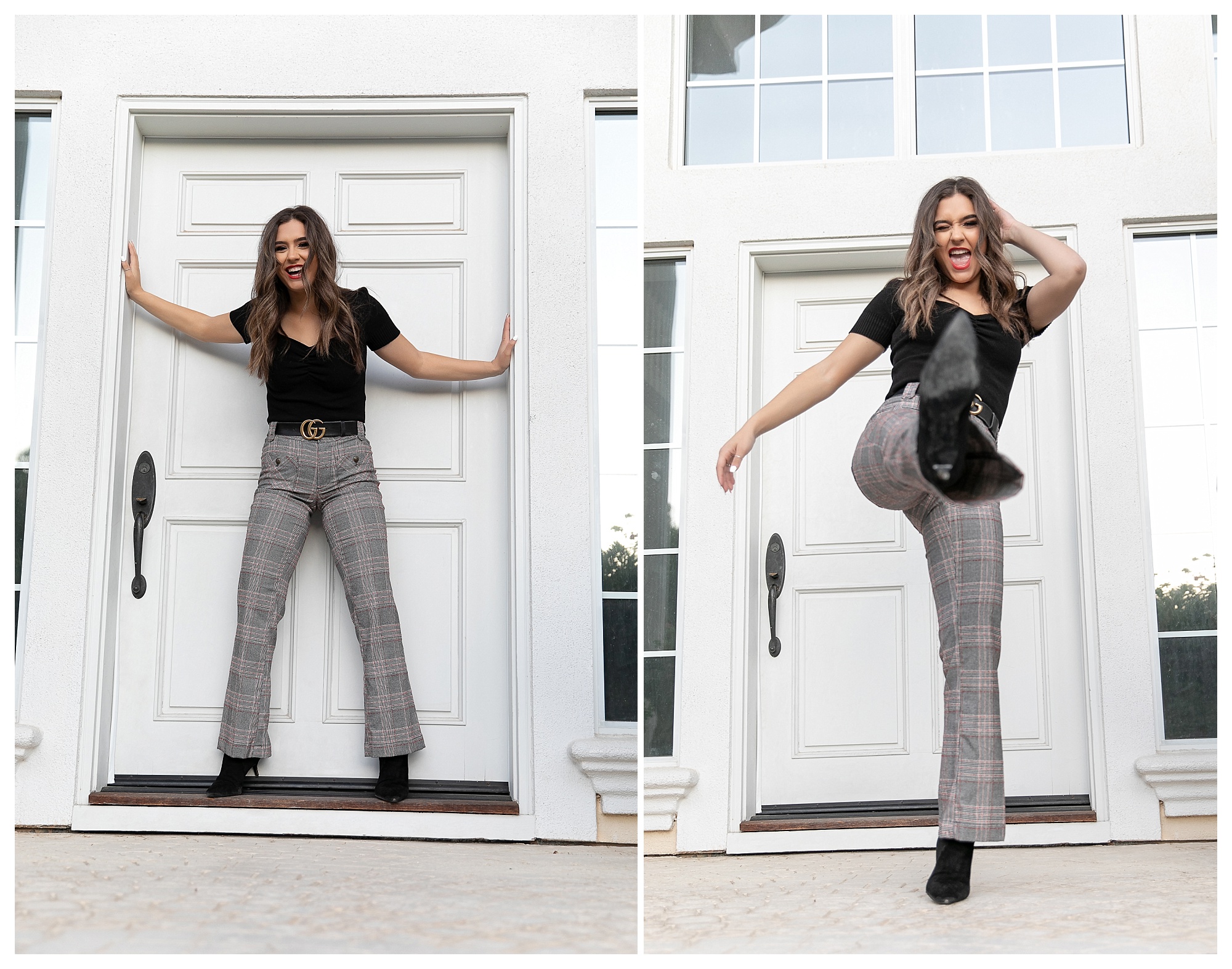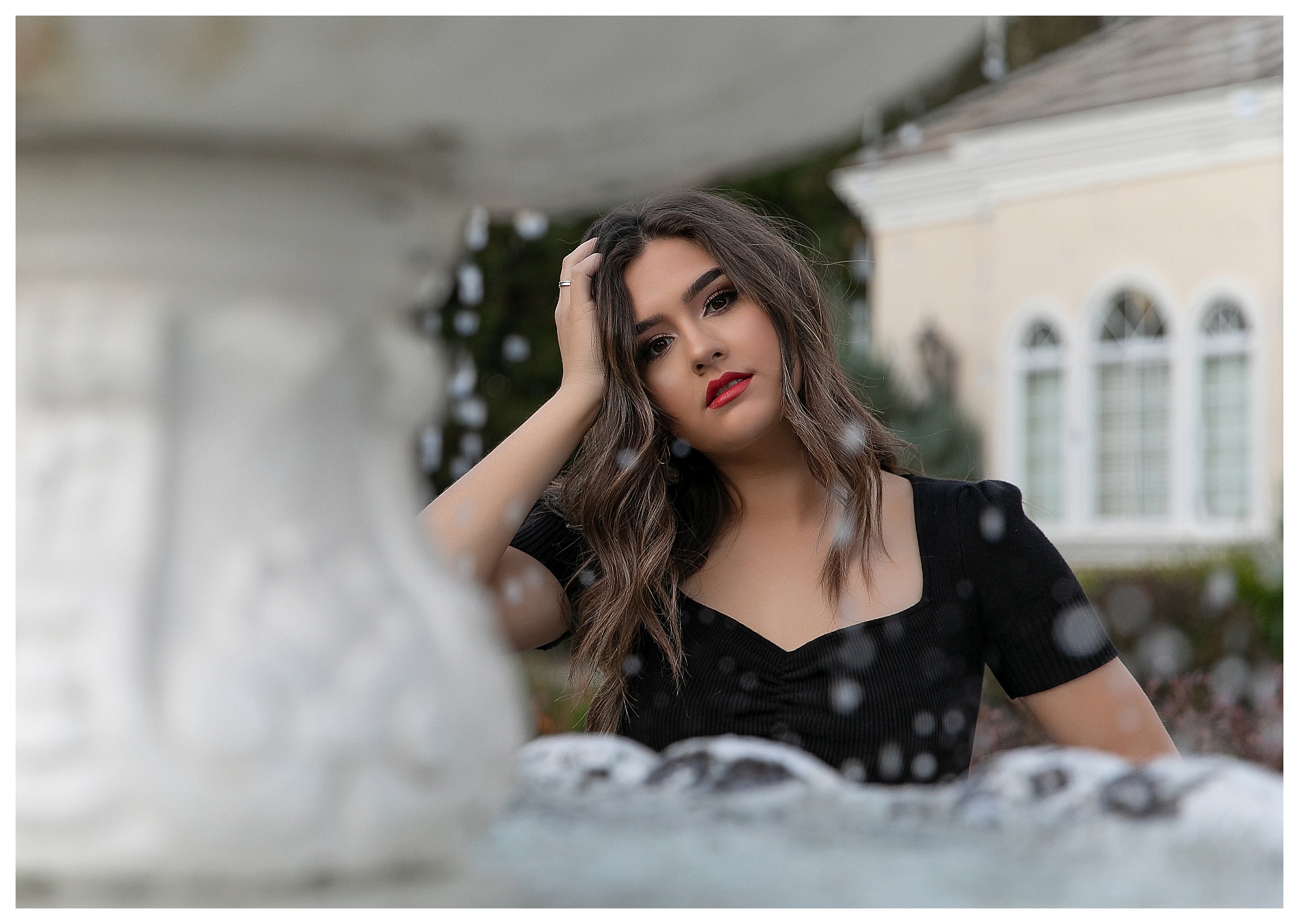 And of course we had to include a few personality pics because Maddie's personality is poppinnnn!