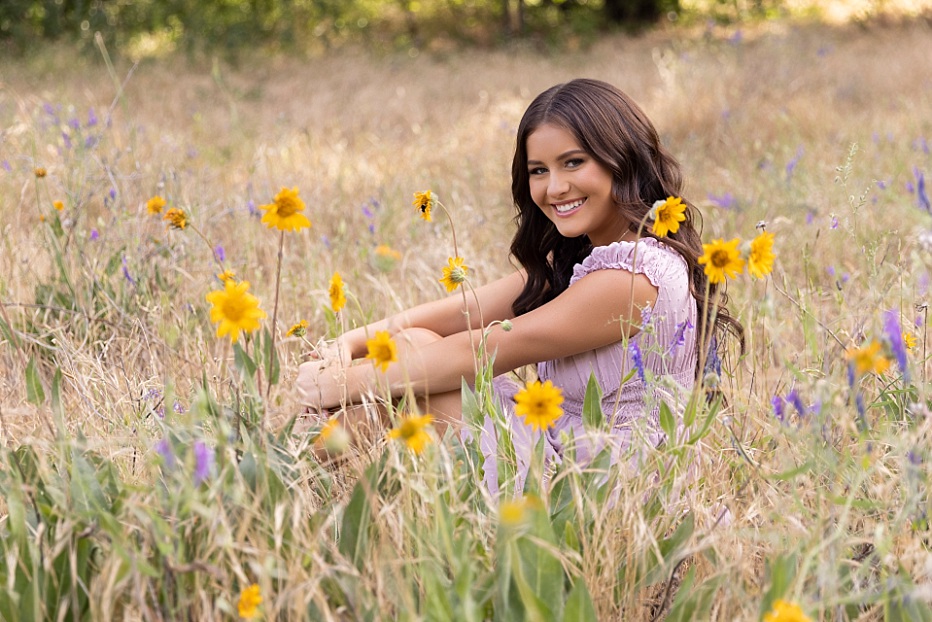 I had heard about Karlee long before I met her for her senior portrait session, and everyone said the same thing: she's the SWEETEST! And it's true – Karlee has this kindness that just radiates from her, and you can't help but being a little (OK a lot) happier after being around her! Karlee is a senior at Lincoln High School and is a former gymnast – check out her ripped calves in the fourth pic!
And props to Karlee for sitting in a flower field with a giant black bumble bee next to her – can you spot it in the first two pictures? She didn't want it Photoshopped out because she wanted to remember it #braggingrights 😉
We started her session in Loomis and then headed to a rose garden that was in full bloom, and finished up at Folsom Lake in Granite Bay for some beachy pictures. It was SUPER windy at the lake so we didn't get a ton of pictures by the water because hair was flying EVERYWHERE, but Karlee managed to look amazing anyway!
Karlee chose a digital collection of all of her favorite images, a beautiful album with all of her pictures, a giant 3 foot x 4 foot gallery wrapped canvas, graduation announcements and prints – you guys, I can't express enough how beautiful it is to have your images printed!! Here are some of her favorites —